Description
Become one of our exclusive cohort of 100 Womanthology Thought Leaders and join us for our prestigious inaugural thought leadership event at The Shard in London on the evening of Monday 20th November 2017, supported by Amazon.
The event is being hosted by Warwick Business School, who are also sponsoring. The event will bring together leading individuals and organisations from multiple sectors who are committed to enabling progress for working women.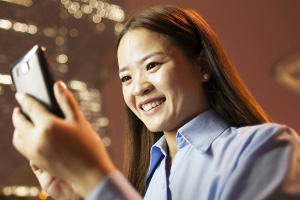 Attend our exclusive event in The Shard against the stunning backdrop of the London skyline and become one of our cohort of 100 diversity thought leaders. This is your unique opportunity to accelerate innovation in this space through creative thought and collaborating to compete

Hear from diversity and inclusion experts and colleagues across sectors to stay informed and to share best practice when it comes to attracting and retaining high quality female talent

Showcase your organisation's gender balance achievements through being profiled in a guide to the event and by appearing in a dedicated issue of Womanthology, to be published after the event

Help shape our strategy and drive the gender balance agenda - receive exclusive updates and invitations to attend future roundtables to discuss best practice and idea sharing moving forward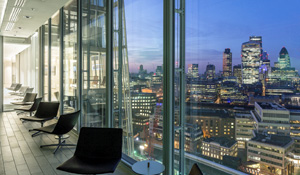 This is a unique, must attend event for:
Senior level leaders

HR / talent / diversity professionals

Corporate social responsibility professionals

Founders

Academics

Colleagues in any role with diversity and inclusion responsibilities
In Britain, if women participated in the economy as much as men, it could add £600 billion to GDP in 2025. [Source:

McKinsey]
In 2016, the World Economic Forum calculated it would take until 2186 to close the economic gender gap globally. We believe passionately that it doesn't have to take this long. Join us, get involved and make a difference.
All genders are welcome to attend. Working collaboratively and building consensus are key to accelerating progress towards gender balance in the workplace.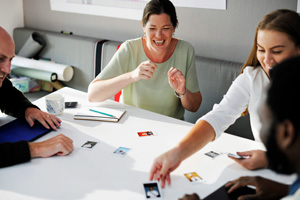 Sponsorship
There are a limited number of sponsorship options available for both this event and Womanthology more broadly for companies or individuals who would like to raise their profile amongst our community. Please email us for more details.
Doors open at 6.00pm for drinks and networking. The formal event programme begins at 7.00pm and will run until approximately 9.00pm. Please note that attendees will be required to bring indentification with them to gain access to the venue. Full joining instructions will be provided upon booking.
We look forward to meeting you at the event!