Description
WOMEN AGAINST CRIMES: A PHOTOGRAPHY EXHIBITION
In April and May of 2018, London based photographer, Safeena Chaudhry went to meet women who fight against crimes.
In Ramkot, Nepal, she visited the Drupka Monastery where she met the Kung Fu Nuns. They are the first order of their kind and travel the world and hold workshops in self-defence. They raise awareness of violence against women, human trafficking and promote environmental education. Safeena would like to thank Live to Love International for giving her permission to take portraits of the Kung Fu Nuns.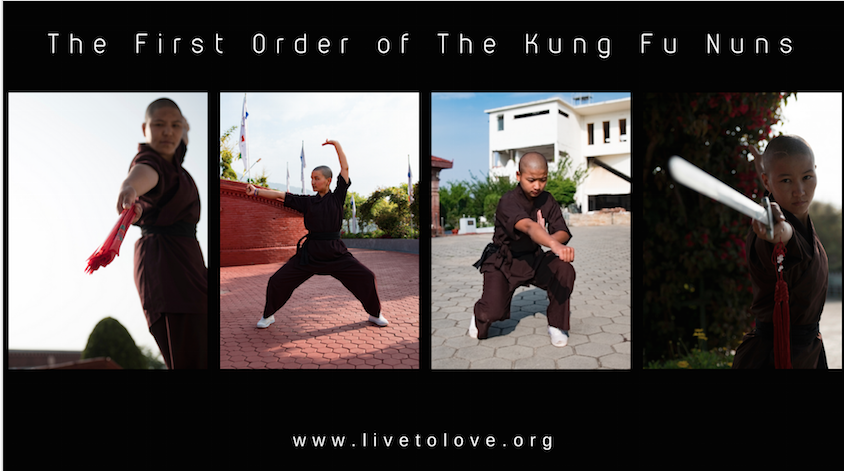 Safeena volunteered at Transfrontier Africa where she met The Black Mambas – a female anti-poaching unit that patrols the Balule National Reserve to combat the poaching of one of the most endangered animals on the planet: the rhino. She spent two weeks at the Transfrontier Africa Bushcamp in The Balule Nature Reserve. She went on rhino monitoring sessions with Leonie Hofstra, insect and alien vegetation bushwalks with Warren North and picket inspections with Pieter Stern. During her time in Hoedspruit, South Africa, Safeena spent time with the Black Mambas on patrol and took their portraits.
The Black Mambas (like the King Fu Nuns) are unarmed and trained to spot the signs of poachers. They are assisted by incredible women such as Charlene Penny, Amy Clark, Leonie Hofstra, Lisa Trueman and Lewyn Maefala. Transfrontier Africa also oversee The Bush Babies Environmental Educational Program.
The Black Mambas is the brainchild of Craig Spencer who is a leading Conservationist and Field Ecologist and set up the Black Mambas using a non-violent model that empowers women and supports community cohesion.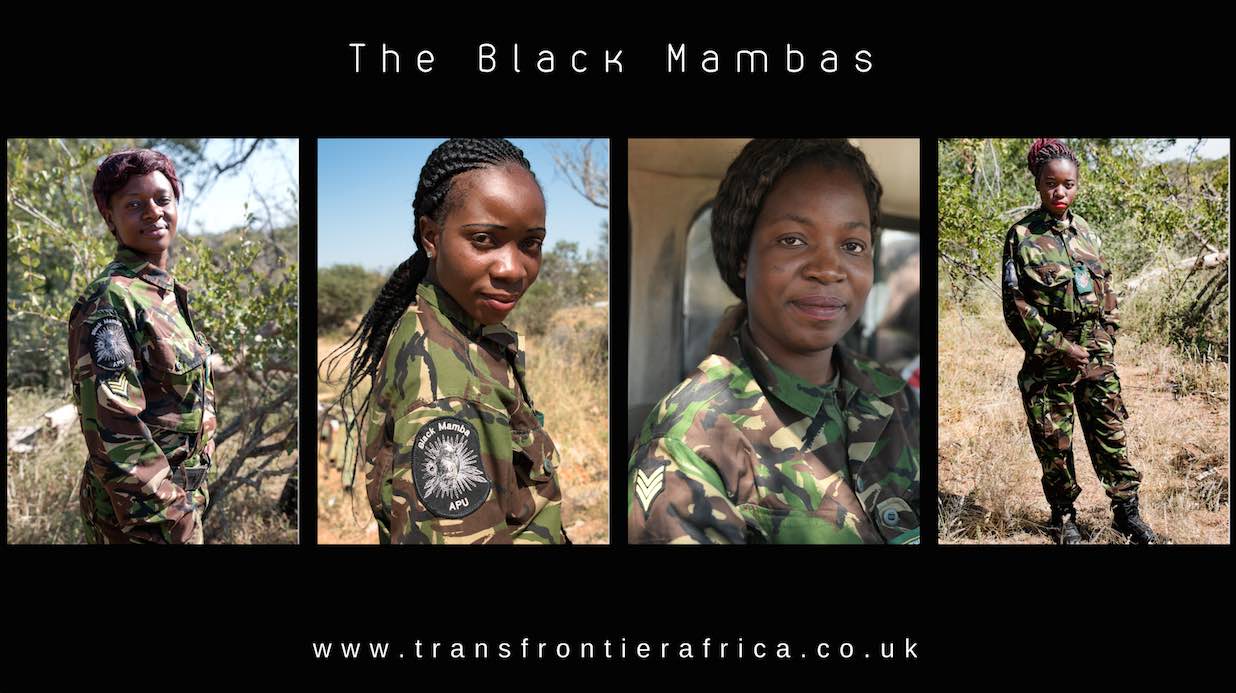 WOMEN AGAINST CRIMES is the resultant exhibition that is currently being held at The Gower Street Gallery, in Waterstones, Gower Street.
To enquire about the purchase of a print which can be framed and signed, please contact Safeena Chaudhry on 07956 068 952 or email Safeena_chaudhry@yahoo.co.uk
25% of the profit each print sold (subject to the reserve price) will go to the charities the photograph pertains to – Live To Love and Transfrontier Africa.
Any print with a child is not for sale, distribution or reproduction.
Printing by Michael Hall of www.invisibleprintstudio.co.uk