Event Information
Refund policy
Refunds up to 7 days before event
Eventbrite's fee is nonrefundable.
A design thinking led hackathon to find concrete solutions to unlock women's financial power and use it to accelerate impact investment!
About this event
WHY JOIN
> Experience the power of empathy and design thinking methods to find solutions to the world's biggest social and environmental problems.
> Join a community of purpose-led citizens, students, designers, activists and professionals from NGOs and finance to co create solutions to empower women.
We welcome participants from all backgrounds, no need to know anything about design thinking or hackathons!
TWO INVESTMENT GAPS TO FILL
1> The gender investment gap
In the UK, 52% of women have never held an investment product, vs 37% of men (Yougov 2018).
This investment gap adds to the gender pay gap, not to mention the devastating toll on women brought by the COVID crisis. All this leads to women holding retirement savings which are 3 times lower than that of men.
Yet, women are totally capable of managing investments. They actually outperform men in that area.
2> The impact investment gap
​The other gap we want to tackle is the investment gap needed to finance the United Nations Sustainable Development Goals. A mere $2.5 trillion a year in the next ten years needed to end poverty, improve health and education, reduce inequality, and spur economic growth – all while tackling climate change and working to preserve our oceans and forests..
As women are more likely to invest their money ethically, we believe we can help fill two gaps at the same time.
VIRTUAL HACKATHON PROCESS
Teams > Participants can join a team or form their own team of 5 to 7 people, they will chose a specific problem to solve related to Women and impact investment. Each team will have facilitator to lead them through the process.
Duration > Our virtual hackathon will include 5 sessions of approx 2 hours spread across 10 days from Monday 22/03 to Wednesday 31/03, from 12 to 2pm GMT.
5 online sessions>
1-EMPATHISE - 22/03 - 12 to 2pm > Welcome and presentation of background research on women's attitudes to money and investment.
2-DEFINE - 24/03 - 12 to 2pm > Define the specific problem you want to tackle with your team.
3-IDEATE - 26/03 - 12 to 2pm > Get creative and brainstorm on solutions to your problem, chose the best one
4-PROTOTYPE - 29/03 - 12 to 2pm > Create a pitch and storyboard to present your idea to the rest of the teams and the jury!
5-PRESENT (Optional session) - 31/03 - 12 to 1:30pm > Team present their ideas to the rest of the participants and the jury. The jury cast their vote and winners are announced!
Dates and time subject to changes. More details will be shared after registration and ahead of the hackathon dates.
Event partners:
FIND OUT MORE including Terms & Conditions > https://www.theccollective.com/women
Feedback from previous events:
"I didn't know what to expect but this design thinking workshop enabled organic, original solutions to be designed for important real-world problems -- and all with compassionate and genuinely friendly facilitators! Huge thanks to the C Collective, I'll definitely be recommending their hackathons" Aidan Chisholm, Healthy Street Officer at Sustrans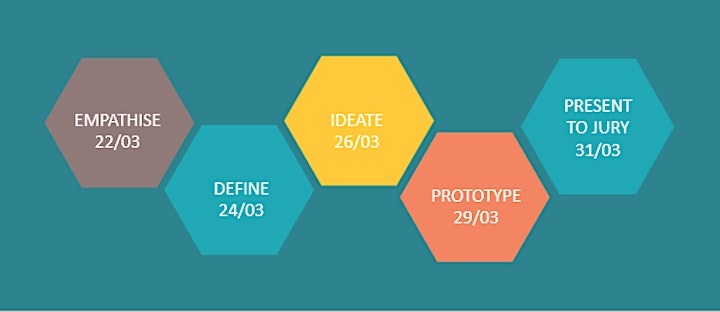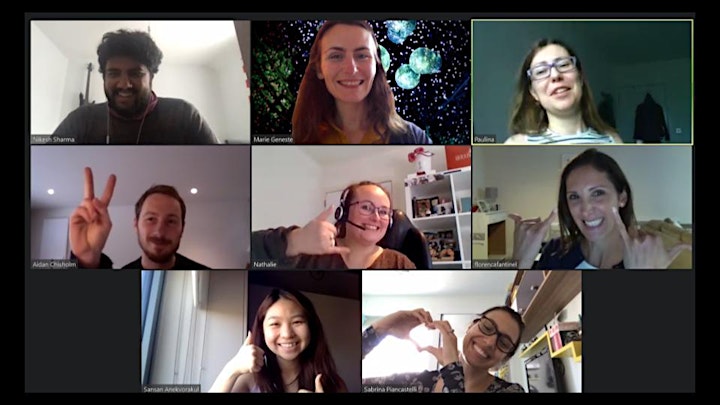 Date and time
Location
Refund policy
Refunds up to 7 days before event
Eventbrite's fee is nonrefundable.