Description
NOW is the right time to have the kind of business you dream of!
As a high-achieving business owner you probably would like :
·
Consistent and constant client sales coming in as well as strategies for increasing the life-time value of existing clients without the cringing feeling of having to 'sell' to people
·
Income levels that give financial security and financial independence so that you can do the things in life that you love to do
·
A systemised administration and marketing process affording you the time-freedom you desire so that you can have more work-life balance
·
Credible and Efficient Support, Guidance, Motivation and Skills enhancement to reach your business goals and targets speedily and effectively, to give you the successful business you deserve and so that you can do the thing for which you started your business in the first place.
As a soletrader you wear many hats – dealing with getting clients, marketing, administration, taxes, cashflow, managing social media and the list goes on and on........
Life does not have to be chaotic, where you spend more time 'on' the business rather than 'in' the business.
What you need is a strategy for your successful business journey.
This event will help you to :
- Understand the Basics of Business
- Work out how to transform your passion into a viable and profitable brand
- The 5 Step Foundation on which a sustainable business must be laid
- How to determine your unique business model
- How to 'sell' without 'selling' – the Value Added Principle (V.A.P)
- How to avoid pitfalls that waste time, money or resources
- The 4 Pillar Structure that helps your business grow over time.
This Women and Wealth event is a first step to equipping, empowering and supporting you in creating a system that will get what you want from the business you create.
With 'Success' as the aim, we will work with you to design the kind of business that will work for you, rather than you have to work all hours of the day in it.

The term 'being FINANCIALLY FREE' is a MYTH. This means to be free of any financial commitments or income!
We all have bills; want new clothes, shoes, make-up, holidays - some have school fees,mortgages, children's outings to pay for and are paying off debts. We want our dream home, car etc. and this all needs FINANCES.
What we want to be is FINANCIALLY
- Competent
- Independent and
- Abundant
There is a GREAT difference between having a hobby for which you make a few quid here and there and developing an actual 'BUSINESS', which is based on a model that is sustainable even if you are off sick or away on a cruise yacht in the Mediterranean!
We intend to educate, equip and empower women who want to achieve the latter.
This event is for SERIOUSLY COMMITTED women who:
- Are thinking of starting their own business
- Have just started a business
- Already have a business which they want to take to the next level

You will learn:-
- Unique marketing strategies to develop your business and yourself
- Pitfalls and Challenges of being 'the BOSS'
- Sources of Financing a business
- How to pitch your business idea to prospective clients
- How to set prices that reflect the value of your organisation and more....
This event is interactive and fun as well as an informative taster to developing long-term personal wealth creation plans.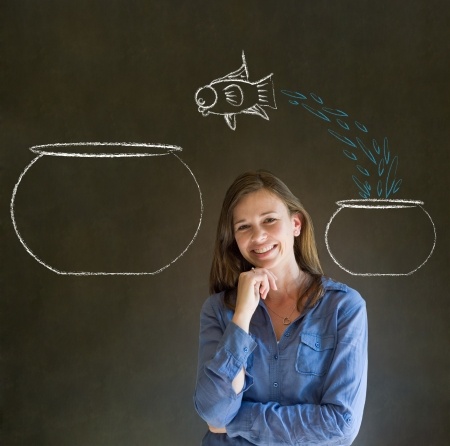 When you sign up we will send you the private link to the event.
If you are ready for success NOW, REGISTER TODAY!
Testimonies from previous event:
Evelyn.K. – Great day, Great Synergy, Thanks.
Carla.O. – Today was very useful and inspirational. Gave the ability to think differently.
Serena.N. – Very informative. It was nice to be amongst people who were willing to share, including the trainer – not just a hard sell!
Ruby.G. – Personally I learnt a lot today about business / strategy /concepts. I really enjoyed today and would not mind using this as a testimonial. Thank You.
Sharon.M. – I thoroughly enjoyed today. Very empowering. Professionally run. Looking forward to all the other seminars. Learnt a lot. First impressions counted. Was really impressed.
Chantell.S.– Today was amazing! Ladies were very hospitable. Educational and inspirational. Very informative. Looking forward to what being a member can do for me.
Simone.C. – Today has been a great day and has helped me to regain my confidence and motivation to pursue my dreams and aspirations. I look forward to working with you again in the very near future. Sisterhood is well and alive and kicking (butt)!
Karlene.S. – The event was well appreciated and organised, informative and encouraging. I left that venue with a spirit of hope, met nice and business minded women who were willing to share their ideas. The Lecturer was BRILLIANT and unselfishly lectured the group who participated well throughout the event. WELL DONE!