Event Information
Location
UK Supreme Court
Parliament Square
London
SW1P 3EE
United Kingdom
Description

Women at the top
Diversity Master Class
UK Supreme Court
Wednesday 28th November 2012
6pm-9pm
This prestigious panel will be discussing issues affecting the career paths of women in law; such as women at board level, entering the profession, maintaining a legal career and alternatives to law.

This event is open to all and promises to provide a fantastic opportunity to meet established and respected legal professionals; network and gain tips that will give you the competitive edge in the legal market place.


Solicitors can gain CPD points.
_________________________________________________________________________

Chaired by Garry Green (Barrister, Tooks Chambers).
Garry has been a member of Tooks Chambers since 2002. He specialises in criminal defence and is a committed advocate who is not afraid of advancing his client's case and ensuring proper protection of their interests. He has a strong and varied practice representing clients across a wide spectrum of offences from homicide, firearms and drugs to evasion of customs duty and court martials. His mitigation has won high praise from the bench and has resulted in sentences being substantially reduced where the outcome had been seen as inevitable. He is particularly proud of his appellate court practice which is testament to his tenacious desire to pursue and achieve just outcomes to the end. Garry is a personable barrister and his approachable manner puts lay clients at ease which fosters a greater relationship of trust and confidence.

Garry has a strong sense of social justice and community and continues to work with grass root agencies and organisations. He has a particular concern for the welfare of young people and voluntarily works for organisations which focus on improving the circumstances and opportunities of young people.
Sallie Bennett-Jenkins QC (2 Hare Court)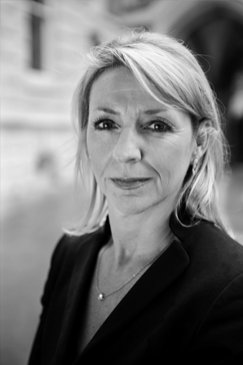 Sallie Bennett-Jenkins QC has been cited on a number of occasions as a leading silk by The Legal 500 and Chambers UK and, prior to taking silk, as a leading junior. She was appointed Queen's Counsel in October 2006 following a period of 8 years as Treasury Counsel, and has since become first choice defence counsel for firms with private clients who demand an incisive advocate with a mastery of detail, and who can instil real confidence in the client. She has been described as having a "thoroughly devastating style of cross examination which is a pleasure to watch".
Judy Khan QC (Garden Court Chambers)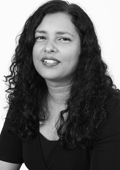 Judy Khan QC was called to the Bar in 1989, was appointed a Crown Court Recorder in 2006 and became a QC in 2010. She has experience of criminal defence work across a wide spectrum of criminal cases and has been instructed as leading counsel in cases involving allegations of murder, attempted murder, kidnap, fraud, money laundering and large scale importation/supply of drugs. Judy also has extensive experience of cases involving sexual allegations. She finds representing young and vulnerable defendants particularly rewarding.
Lucy Scott-Moncrieff (President of the Law Society)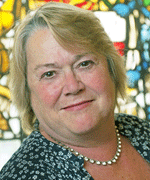 Lucy Scott-Moncrieff is the President of the Law Society. She is also a mental health and human rights lawyer and the managing partner of Scott-Moncrieff and Associates LLP, a virtual law firm with a national reach acting for legally aided and privately paying clients. The firm specialises in representing detained patients, life sentence prisoners and vulnerable children and young people.
Lucy was elected to the Law Society Council in the summer of 2002, and before that maintained a long connection with the Law Society through her membership of the Mental Health and Disability Committee which she joined in 1986. After joining Council Lucy became a member of the Society's Regulatory Affairs Board, Access to Justice Committee and Education and Training committee.

Her Honour Judge Taylor (Judicial)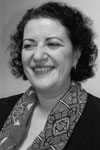 Deborah Taylor has a background in both civil and criminal law. Having been a civil practitioner, she began as a Circuit Judge at Basildon Crown Court, presiding over criminal cases before moving to Inner London Crown Court, Blackfriars Crown Court and for the last four years, Southwark Crown Court. She also sits at the Mayor's and City of London County Court and covers a range of civil and criminal cases.
Deborah Taylor has risen up to the judicial ranks; she also serves as a Commissioner for the Judicial Appointments Commission - the independent commission that selects candidates for judicial office in courts and tribunals in England and Wales, and for some tribunals whose jurisdiction extends to Scotland or Northern Ireland. She has a real interest in improving the diversity of the judicial bench.
Caryl Longley (General Counsel, Deloitte LLP)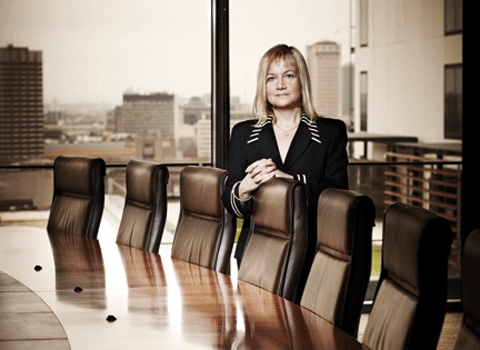 Caryl Longley has over 25 years' experience as a solicitor. She trained in private practice in her home city of Cardiff but has spent the majority of her career in-house, first becoming Head of Legal at TOTAL Oil , and currently as General Counsel at Deloitte UK which has annual revenues of circa £2bn and over 13,000 partners and staff.
Caryl advises the Board and Senior Management on a wide variety of business related legal issues from banking and partnership to IP, contracts and real estate. Her particular focus is on corporate governance, business mergers, international acquisitions and corporate restructuring.
Caryl enjoys the challenges of applying the law to real business situations and achieving the best commercial outcome for her firm through a combination of her considerable legal skills, extensive experience in industry and strong business acumen.
Caryl is an active member of the London Welsh community and a regular supporter of a variety of women's networks.
Sarah

Bailey (

Solicitor at Arts Council England)
Sarah is a former mental health nurse with 13 years' experience in the public and third sectors. Before changing to a career in law in 2004 she was Deputy Director of a prominent mental health and criminal justice charity in London. She trained at a leading charity law firm and is now the senior Solicitor at Arts Council England.
The Arts Council is one of the largest charities in England. It is also a non-departmental public body and is the lead development agency for the arts and culture in England. Sarah advises on all aspects of charity, company and public law on matters pertaining to the full spectrum of arts and culture – from theatre to literature, museums to music, libraries to live art. Sarah has a particular interest in diversity and equality issues and ensuring that Arts Council England is not only compliant with the law, but is also able to actively promote its commitment to diversity across the arts and cultural sector.
• Hear from leading practitioners about their efforts to encourage diversity in law.
• The future of diversity and the opportunities available to get ahead.
• The recent changes within UK law.
• Discuss how we can get more women working at board level.
• Get practical tips on how to become a partner and rise through the ranks quickly.
• Hear how the panel members established themselves and sustained their career.
• Learn how to get noticed and get support.
Tickets: http://womenatthetop.eventbrite.com
Info
Email: bookings@inspirationalyou.co.uk
Telephone: 07545 156 111
Website: www.inspirationalyou.co.uk
Email: bookings@inspirationalyou.co.uk
Twitter: @inspirational_u | #IYWomenatthetop

Facebook: Inspirational YOU

Refreshments provided by Deloitte.

Schedule
5.30 – 6.15 Registration, networking and tour of the Supreme Court
6.15 – 6.30 Seated for discussion
6.30 - 8.00 Welcome, intro and panel discussion
8.00 – 8.45 Networking
8.45 – 9.00 Close
Inspirational YOU is a not-for-profit voluntary organisation that educates, empowers and supports women, BAME's and young people.
Date and time
Location
UK Supreme Court
Parliament Square
London
SW1P 3EE
United Kingdom