"When she was good, she was very, very good. And when she was bad, she was terrific!" Richard Corliss, Film Critic on Barbara Stanwyck
About this event
Start the new year with Women & Cocaine as we immerse you in the pre code era and celebrate the greatest natural actress of our time, Miss Barbara Stanwyck with her gritty crime drama, LADIES THEY TALK ABOUT (1931) One of cinemas first 'women in prison' films.
Come join us in this beautifully historic Grade II listed venue for an introduction, then screening of the film and exclusive raffle!
Follow 'women and cocaine' on Instagram and facebook
Doors open at 18.30, for a 19.30 start. Seating is unallocated.
Access Information: The venue is wheelchair access via a lift from the ground floor (with accessible loo) to the first floor (the screening room).
There are a few disabled parking spaces directly outside the main door of the venue - please contact us to let us know if you need one.
Service dogs welcome.
Unfortunately, this film screening does not have closed captions or audio description available.
Refreshments: The venue operates a small bar/cafe with basic snacks, soft drinks, beer and wine at very reasonable prices.
Contact Us: Please contact us if you have any additional requirements.
Women & Cocaine Presents is a film night at the Cinema Museum to celebrate the Fierce and Liberated women of Pre code cinema. From the period of 1930 to 1934, before the introduction of censorship, women were depicted in roles with a frankness and sex-positivity that remains rare even today. These newly independent women pushed gender boundaries as they pursued their own economic freedom and excitement, defying the previous Victorian ideals of domesticity, sexual purity and religion. Hollywood soon caught on and began to represent these women on screen, and each month we celebrate a different woman from that era.
"My father warned me about men and booze, but he never mentioned a word about WOMEN & COCAINE" Tallulah Bankhead.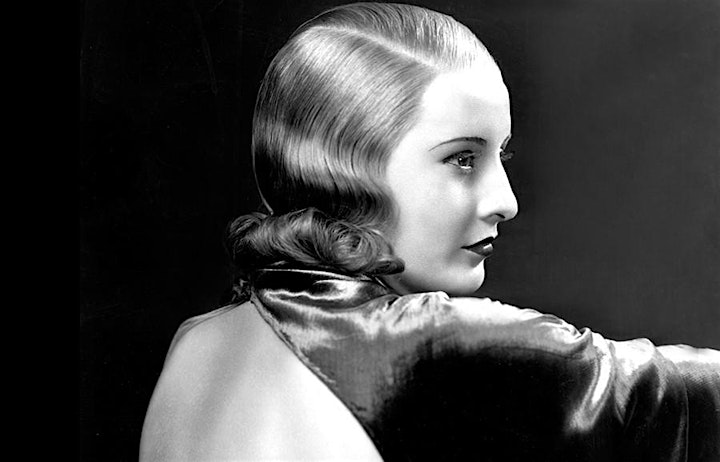 Organiser of Women & Cocaine Presents Barbara Stanwyck in LADIES THEY TALK ABOUT 1933