Free workshops for women, lead by women
About this event
⚠️ Access to this workshop by signing up on Livestorm
We are well aware that women as a demographic are still very much underrepresented in the tech industry. Unfortunately, even today women hold less than 25% of the jobs in the field. Le Wagon believes that a diverse environment is a more creative and effective one! We want to empower women by giving them the knowledge and skills needed to thrive in tech.
This workshop provides a safe space for women and girls who want to take their first steps into the world of coding with two incredible female teachers! This is a FREE workshop on the basics of coding & creating your first landing page from scratch with HTML and CSS.
Get a taste of web development and find out if it's for you
Meet other women/girls interested in learning to code
Build your own landing page with our brilliant female teaching assistants
⭐️REGISTRATION REQUIRED ON EVENTBRITE ⭐️
Join us and learn how to code in a welcoming environment!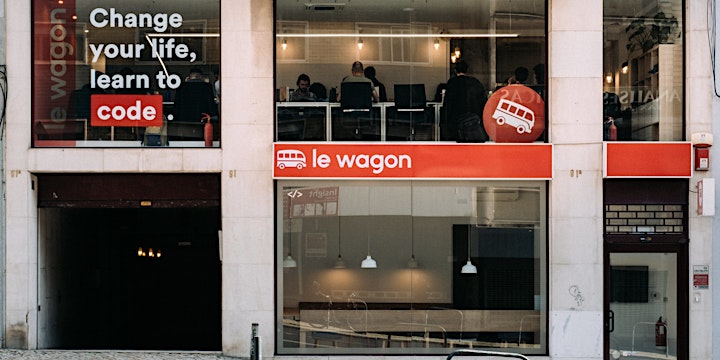 About Le Wagon 🚀
Le Wagon is Europe's leading coding school for entrepreneurs and creatives. We are now present in 40+ cities worldwide, with over 120 startups in operation, and have been rated the no#1 coding Bootcamp worldwide on Course Report & Switchup! Our 9-week and 24-week, web development course equips aspiring entrepreneurs, product managers, designers, and junior developers with the technical skills they need to build great products and startups!
Next bootcamps 🗓️
Web Development → 10th Jan to 11th Mar OR 11th Apr to 10th June (full-time)
Data Science → 10th Jan to 11th Mar OR 11th Apr to 10th June (full-time)
Find us on 📲
Organizer of Women Coding Day | Learn to code for free in January!
Le Wagon is the #1 rated coding bootcamp in the world (https://www.switchup.org/bootcamps/le-wagon)
We teach you the tech skills to future-proof your career and take up your next challenge through immersive Web Development and Data Science coding bootcamps across 39+ cities and 22 countries.
Since 2013, our cutting-edge curriculum and world-class teachers have given 7,300+ professionals from all backgrounds the skills and tools needed to kick-start their tech career, land a job as a software developer, product manager, join a data science team, or launch their own startup.
Check out our programmes -> lewagon.com/lisbon