Women Criminology & Criminal Justice: Practitioners Victims & Criminalised

Tuesday, 1 May 2018 from 11:00 to 17:00 (BST)
Event Details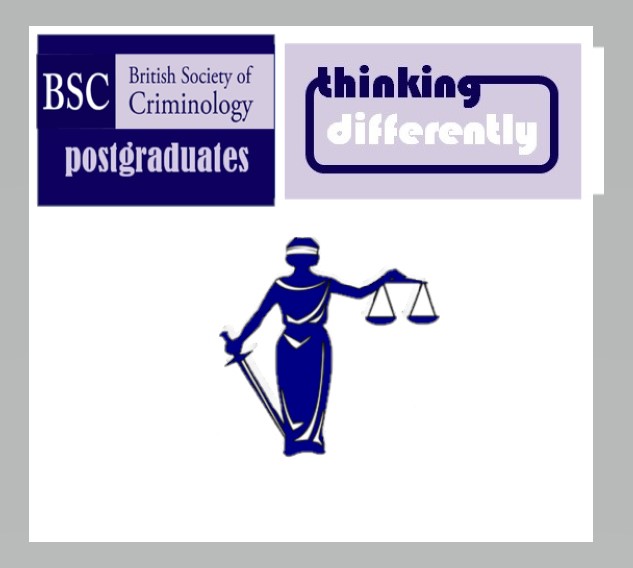 Women in Criminology and Criminal Justice.
As practitioners. As victims. As criminalised.
"In most mainstream criminology women and girls were invisible and ignored; when they did appear their lives and experiences were distorted and stereotyped; The notable differences between men and women in recorded crime rates—the 'gender gap'—was not questioned or explored, leaving much of conventional theory weakened and inadequate; A major programme of research on women and crime was needed to catch up with decades of neglect; An important outcome would be the learning of valuable lessons for criminal justice policy for both sexes." (Heidensohn, 1968, 2010).
Heidensohn (2012) highlights the changes that have been made, with research about women in the criminal justice system becoming accepted, read and cited; notable impact upon policy debates concerning women, crime and justice; and there are large numbers of postgraduates doing relevant research and significant, but fewer and in junior posts, numbers of faculty. Whilst such positives would point to a cultural shift within criminology, in that it is no longer acceptable to minimise the experiences of women whether they be criminalised, victims or professionals, there is still much work to do.
PhD and early career researchers have an important contribution to make in continuing the pioneering work of feminist scholars such as Frances Heidensohn, Freda Adler, Pat Carlen, and Carol Smart, to name just a few. The aim of this event is to highlight the present context of women in criminology and criminal justice, before thinking ahead about what we may want the future of feminist criminology to look like.
This is a space to critically discuss women's place in criminology and criminal justice. A workshop forms part of the day, which will focus on the future of criminology and the role of women academics within that.
Speakers
Dr Marisa Silvestri on Women as practitioners
Marisa is a Reader in Criminology at the University of Kent's School of Social Policy, Sociology and Social Research. Her main research interests lie at the intersections of gender, crime, justice, policing and organisational cultures. Underpinned by an interest in the ways in which 'care' and 'control' are experienced, negotiated and enacted within the punitive context of the criminal justice system, she is interested in the gendered nature of organisational identities within criminal justice. More specifically, my research focuses on the gendered dimensions of policing and police leadership. Her publications include the second, revised edition of Gender and Crime (with Chris Crowther-Dowey, Sage, 2016) and am currently working on two books: Police Leadership: Changing Landscapes (edited with Pauline Ramshaw and Mark Simpson) and Police Leadership: Critical Perspectives (with Claire Davis, Policy Press). She is also the Series Editor for Key Themes in Policing with Policy Press. She sits on the editorial board of Policing and Society: An International Journal of Research and Policy, and is also an Executive member of the British Society of Criminology, Chair of the Women, Crime and Criminal Justice Network and Steering Group member of the Policing Network (BSC).
Dr Charlotte Barlow on Victimisation of women
Dr Charlotte Barlow is a Lecturer in Criminology at Lancaster University. She is currently working on two funded projects (BA/ Leverhulme and N8 PRP) exploring police responses to coercive control and domestic abuse more broadly. Charlotte's broad research interests include violence against women and girls, female offending/ co-offending, feminist criminology, women's pathways into crime and police responses to domestic abuse. She has numerous publications, including: Policing Intimate Partner Violence: The golden threat of discretion; "You need to be sorted out with a knife": the attempted online silencing of women and people of Muslim faith within academia; Coercion and women co-offenders: a gendered pathway into crime; UK and Ireland in Gender equality and the media; Sketching women in court: the visual construction of co-accused women in court drawings; Documents as 'risky' sources of data: a reflection on social and emotional positioning- a research note; Silencing the other: gendered representations of co-accused women offenders; (The good), the bad and the ugly: the visual construction of female child sex offenders; Coerced into crime?: Legal and media framing of co-accused women and Coercion into crime: a gendered pathway into criminality.
Nicola Harding on Criminalised Women
Nicola Harding is a Lecturer in Criminology and program lead for Sociology at Leeds Trinity University. Her doctoral research explores the experiences of criminalised women subject to punishment in the community. This research has developed innovative creative methods used within a feminist participatory framework. Her thesis proposes a new theoretical model that seeks to address the androcentric nature of current desistance theory. Nicola's previous research has focused on the relationship between crime and deviance and the city, through research projects that examine graffiti, sex work, and offender supervision and policing in partnership with Staffordshire and West Midlands Police.
http://research.leedstrinity.ac.uk/en/persons/nicola-harding(e686eadc-3140-4147-bd7f-7ee764562dc2).html
Her publications are as follows: Harding, N. (2017) 'Picturing subjugated Knowledge' Atkinson, K., Huber, A. & Tucker, K. (eds.) Voices of Resistance: Subjugated knowledge and the challenge to the criminal justice system. EG Press: Bristol, p. 35-44
Harding, N.(2017) 'Why feminist criminology must pose a methodological challenge to male-centred criminological theory'Fletcher, S. & White, H. (eds.)  Emerging Voices: Critical social research by European Group Postgraduate and Early Career Researchers. EG Press: Bristol, p. 105-118
Dr Irene Zempi 
Dr Irene Zempi is a Lecturer in Criminology, Department of Sociology, Nottingham Trent University. Irene has published widely on issues of anti-Muslim hate crime, researcher positionality, and auto-ethnography. She is the co-author of the books: Islamophobia: Lived Experiences of Online and Offline Victimisation (Policy Press, 2016 with Dr Imran Awan) and Islamophobia, Victimisation and the Veil (Palgrave Macmillan, 2014 with Dr Neil Chakraborti). Irene is also a board member of Tell MAMA (Measuring Anti-Muslim Attacks) and Nottinghamshire Hate Crime Steering Group. As a practitioner, Irene has extensive experience working with victims of hate crime, domestic violence, volume crime and anti-social behaviour at Victim Support.
Call for papers: The call for papers is now closed. We would like to thank everyone who submitted. 

Please see our pages for more information
 BSC Women, Crime and Criminal Justice Network                     BSC Postgraduate Commitee
http://www.britsoccrim.org/wccjn/                                       http://www.britsoccrim.org/postgraduates/
@bsc_wccjn                                                                             @BSCPG1
References
Adler, F. (1975) Sisters in Crime. New York: McGraw Hill
Carlen, P. (2002) Women and Punishment. Cullompton, UK: Willan Publishing
Heidensohn, F. (1968) The deviance of women: A critique and an enquiry. British Journal of Sociology 19: 160–175. Republished 2010 in 60th Anniversary Issue of the BJS, 'Shaping Sociology over Sixty Years'.
Smart, C. (1976) Women, crime, and criminology: a feminist critique (No. 71.65 (Sirsi) i9780710084491).

When & Where

University of Liverpool in Londono
33 Finsbury Square
EC2A 1AG London
United Kingdom


Tuesday, 1 May 2018 from 11:00 to 17:00 (BST)
Add to my calendar
Organiser
BSC Postgraduate 'Thinking Differently' Series 
The BSC postgraduate 'Thinking Differently' series brings together academics and practitioners to critically explore contemporary issues in criminology and criminal justice. The seminars space for postgraduates to contribute to challenging taken-for-granted thinking in criminology and criminal justice. Seeking to build on the BSC postgraduate committee's work by hosting events that seek to provide a meaningful and relevant contribution within a supportive and inclusive environment.