Description
When was the last time you attended an event that was informational, educational and FUN, FUN, FUN?
Yes, that's how we describe Women Elevating Women Conferences seriously business fun.
Our events are some of the most heart centred women's events in London.
Our goal is to inspire, motivate, educate and connect entrepreneurial-minded women
in a FUN and uplifting way.
We keep it real, our speakers contribute their time and expertise to share and inspire us to take action in our lives and be all we can be through business.
Entrepreneurship is our base but we also work hard to elevate each other so we can bring out the best versions of ourselves and our businesses.
Are you looking for an event where diversity in business is celebrated? An event without the barriers of race, faith or belief.
At Women Elevating Women Conferences we are just women being women.
Come join us and be a part of this amazing event
We carefully select our speakers, who we call Elevators. They will share their expertise and stories, giving you pure content no fluff... they are ordinary women just like you who decided to take charge of their lives and make their contribution to the world.

They will inspire
They will motivate
They will empower
Make you laugh, cry and dance for joy!
We are authentic, truthful, loving and a share a deep connection to each other as women who want to contribute positively to the world, without holding back.
WEW celebrates the woman whatever her level or background. No discrimination here!
Attendees have labelled it one of the most inspiring and fun packed women's business events in London. Check out our testimonials from past attendees.
Our Speakers:
Tokunbo Osunbayo - Host Women Elevating Women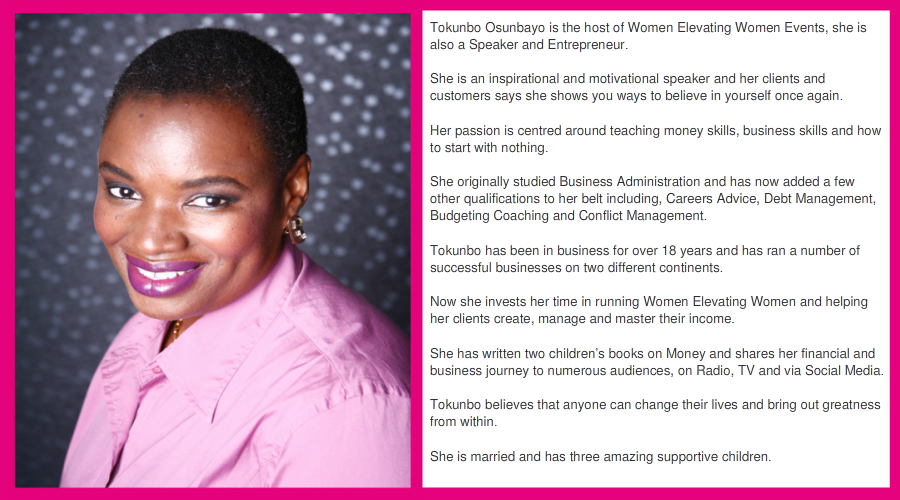 ---
Jenny Kovacs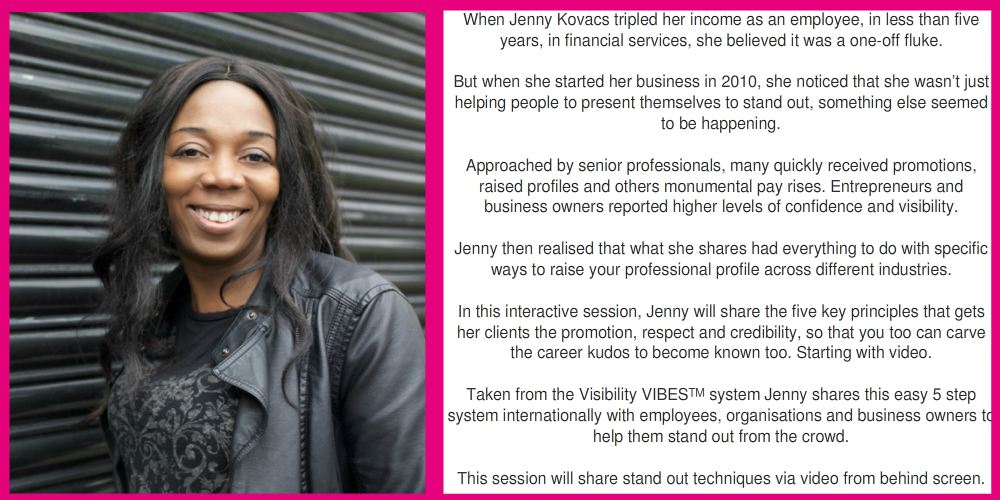 ---
Gunhild Lorenzen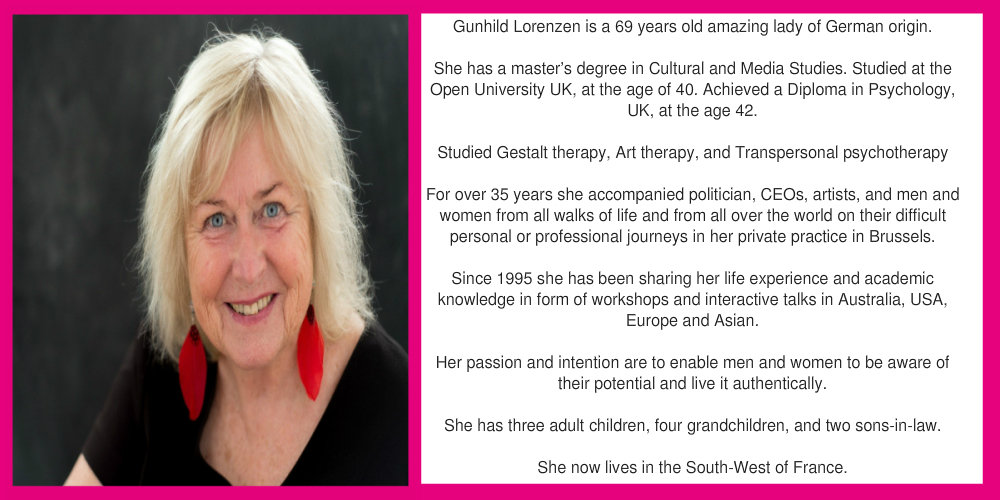 ---
Marianna Cherrie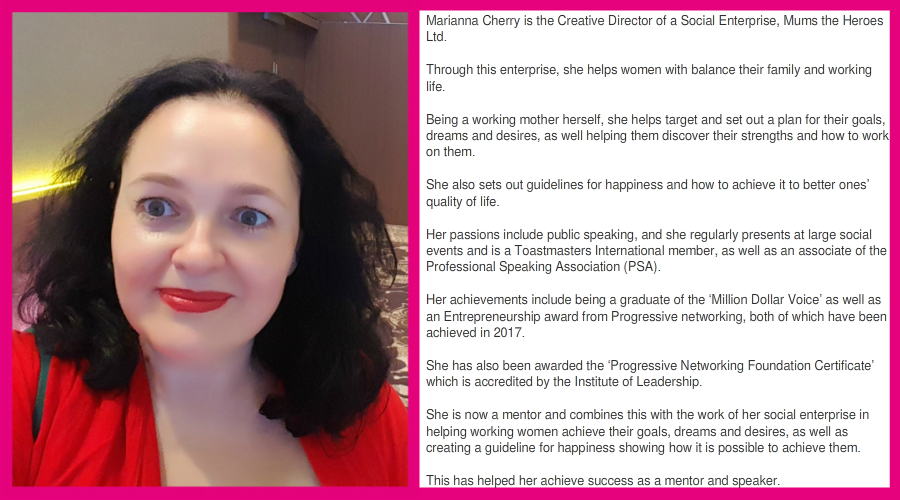 ---
Carol Stewart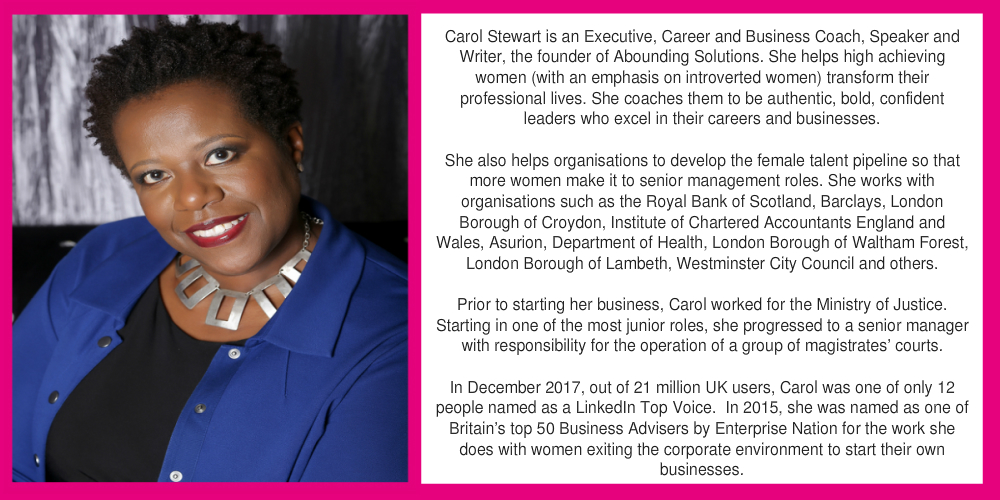 ---
Caroline King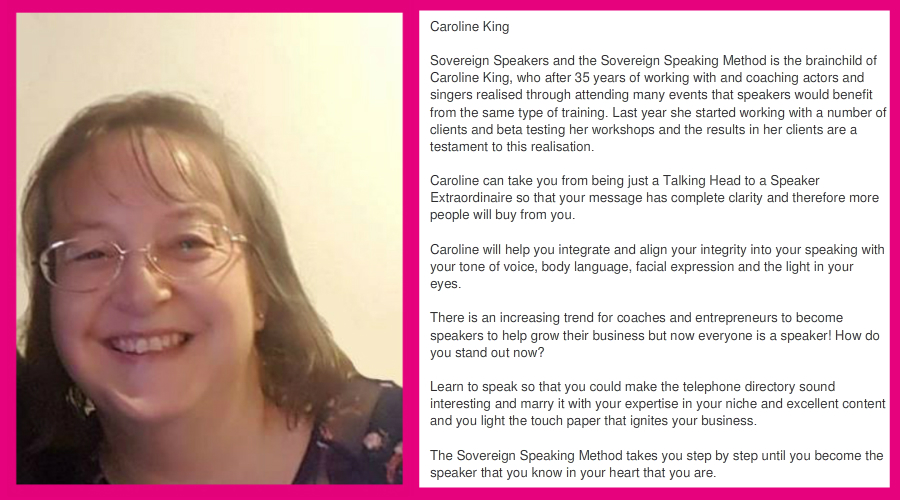 ---
Testimonials:
It was an amazing day. Met some wonderful women, heard great talks coupled with Tokunbo's warm and heart inspiring, graceful talks. The fashion show was amazing as was the lunchtime dancing. Thank you to everyone and to Tokunbo for such a great day. Very memorable and inspiring.
Tina Farage (Women Elevating Women, Nov 2017)
---
Such an uplifting and amazing event. Absolutely loved it. Taken so much on board. Thanks once again and lovely meeting such inspiring ladies.
J.N Lolonyo Amegayibor-Bunge (Women Elevating Women, Nov 2017)
---
All credit to you Tokunbo for composing & laying-on such a heart-warming; heart-rendering & heart-centred event; today! your guts, grit, grace, & generosity of spirit much appreciated. Bless you, so glad to cross paths.
Rosaleen Gold (Women Elevating Women, Nov 2017)
---
I am actually speechless, which is unusual for me. On June 27th I attended a seminar. Actually, my former assessor invited me on Facebook. I took the train to Regents Park Holiday Inn…..
The next few hours turned into a roller coaster of awesomeness. The room was full of such inspirational and phenomenal women of character, strength, intellect, style, and their ability collectively to uplift, and empower everybody through their delivery of speech was out of this world.
We laughed, we cried, we oohed and aaahed. One thing is for sure, the Giz that walked through the door of the Women Elevating Women Seminar on that day, was not the same Giz that walked out!
Giz Ojiako (Women Elevating Women, June 2015)
---
I love Women Elevating Women events as it's a business event with heart. Tokunbo really cares about every woman in the room and it shows. The ladies who attend are genuine and share the good times but also the bad times of business. They share what worked and didn't work for them and the energy in the room is amazing and every time I've been I've made some real honest connections.
I'm really looking forward to the next event.
Melanie Griffith (Women Elevating Women, Nov 2016)
---
It was such an honour and pleasure to be involved with Women Elevating Women and Tokunbo's vision because of her passion for what she was aiming to achieve.
We first met at a friend's motivational event and she spoke of helping women to come together to do great things. I went to the very first Women Elevating Women (June 2015) and was blown away with the level of love, learning and connections that we gained.
Since then I have been part of helping to make the event happen and grow because every woman, no matter where she is from, whether she is in business or not, will leave with so much inspiration and value to take into her life and out into the world.
God bless and keep you going and growing Tokunbo – Well done!
Jennifer Beaumont-Whyte (Women Elevating Women, Nov 2016)
---





FAQs
Where can I contact the organiser with any questions?
You can get in touch at admin@wewglobal.com
Is my registration/ticket transferrable?
Yes, it is transferable between our Conferences
What is the refund policy?
You will not get a refund but you can transfer your ticket to another date or person. Just let us know through admin@wewglobal.com
The name on the registration/ticket doesn't match the attendee. Is that okay?
Yes, you can give your ticket to someone else, just email us with the name and email of the new attendee
Is there parking space?
This is dependent on our venue we will let you know when a venue has parking space or not