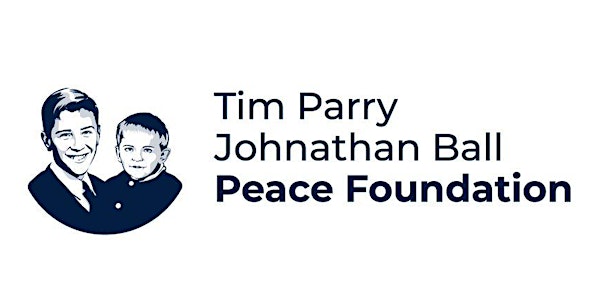 Multiple Dates
Women For Peace: Planning and Leading a Community Dialogue Event
Learn how to design and then run your own community dialogue event, aimed at tackling community differences and issues.
About this event
Women For Peace:
Planning and Leading a Community Dialogue Event
Contact: kate.goodrich@peace-foundation.org.uk for further Information / reserve a space
These two sessions are taster / welcome sessions for this longer course.
These sessions are an hour long to have an informal chat about the course, find out more about the Tim Parry Jonathan Ball Peace Foundation, ask questions and have a virtual cuppa and meet other women who might be joining the course.
The course itself will begin on Monday 9th November and will be 10am-1pm weekly for a total of 10 weeks (with a 3 week break over Christmas and New Year)
What is it?
· Learn how to design and then run your own community dialogue event, aimed at tackling community differences and issues.
· A flexible 30-hour programme to train women to resolve conflicts and build peace—at home, in the community, and between cultures.
Who's it for?
· Women who are Interested In developing their skills as a community leaders and facilitators of difficult conversations in a supportive environment
· Women from any background and of any age, especially women from migrant communities.
In this course we will be focusing on developing the following skills:
· Practising an online world café community dialogue process
· Planning the focus for an online community dialogue event
· Creating statements and questions for the dialogue event
· learn about and practice public speaking
· learn about and practice table hosting online
· Running your own dialogue event online!
What content will we be exploring?
· Identifying sources of community tension
· Understanding how to facilitate difficult topics such as extremism and prejudice
· Leadership - how to do things differently; how to get heard and make a difference.
How does it work?
· HOW LONG? The course is 30 hours long, usually 10 x three-hour sessions once a week
· WHEN? Starting October 2020, dates and times to be confirmed
· WHERE? This will be run with women in Sheffield and will be run online via Zoom
· Cost? FREE - email kate.goodrich@peace-foundation.org.uk for more Info and to reserve a space
· The course is interactive and participants need no particular previous training or qualification. Max 20 places per course. Successful participants, receive ACCREDITATION at Level 2 on the Regulated Qualifications Framework.
Organiser of Women For Peace: Planning and Leading a Community Dialogue Event
On March 20th, 1993 the IRA exploded two bombs without warning in a shopping street in the town of Warrington. It was the day before Mothering Sunday and very busy.  The bombs in bins created shrapnel that killed three-year-old Johnathan Ball and five days later 12-years-old Tim Parry lost his life. 54 others were seriously injured.
After the bombing, Colin and Wendy Parry were taken by BBC Panorama to Northern Ireland, the Republic of Ireland and the USA. During their visit, they saw some of the work going on to create peace. They came back inspired, like many other victims, to try and make sure nobody ever experienced what they had gone through.  They formed a charitable trust with many of the donations that had come in after the bombing and they wrote a best-selling book about their experience.
Early work started by developing projects in line with new citizenship agendas in schools and by undertaking a huge and diverse number of projects and activities ranging from community youth clubs to residential programmes. In 2001 the Foundation undertook a study looking at the specific needs of GB domiciled victims of the Northern Ireland conflict and from this report work began to provide a series of activities to assist those victims. At the same time, conflict was changing, with the likes of 9/11, 7/7 and a gradual move to peace in Northern Ireland.  The Foundation began to develop its capabilities working not only with young people but communities generally in building peace and conflict resolution skills.
The Foundation has developed over a further 14 years and is independent and funded as a charity.  We do not take sides, we are not aligned to any conflict, we are not faith or political based and we do not pursue causes such as justice or truth.  There is no other organisation that takes such a stance.