Description
A delightful afternoon tea at the magical palladian house, 'Stourhead' to launch the FSB Women in Business Report which explores the specific challenges that affect women led businesses.
There will be a number of excellent guest speakers on a panel including key note speaker:
Helen Walbey – successful business woman, owner of Recycle Scooters and FSB Diversity Policy Chair. Helen was appointed chair of Diversity policy unit in January 2016, she strongly believes that no-one should be prevented from succeeding in businesses as a result of their gender, race, sexuality or disability. Helen will explore the findings in the FSB report and how women could be better supported to start and grow their businesses, and also outline FSB's work nationally including the joint campaign with Facebook.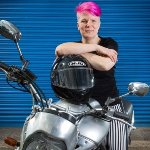 Our Panel:
Bini Ludlow
Binixa (Bini) Ludlow grew up in Bradford, West Yorkshire. Bini is Taskforce lead for the SW on the FSB national Women in Enterprise Taskforce. She learnt traditional Gujarati cooking from her mother and aunties at the tender age of eight. Bini set up Sweet Cumin in 2011 and she now runs a broad range of half and full day cookery classes to suit all abilities. Bini has also developed her own range of high quality ready meals.
To develop the Sweet Cumin brand in a new direction, Bini is currently working on East African cookery class and ready meal recipe ideas. Bini's mum lived in Kenya for 18 years – so she would like to explore the African influence inherent in her mum's cooking.
Alison North

As the first woman to work on a North Sea oil platform in the early 1980s, Alison North has always cleared a path for others to follow. Leaving school at 16 she founded her initial company in 1986 delivering information management products and services using the new Microsoft tools. Her first client was Apple.
Alison has 43 years of experience in the information world developing many of the systems and standards that are now used by others. She has been awarded a Lifetime Achievement Award and two fellowships from professional bodies in the UK and USA. She is an author and keynote speaker, an educator, mentor and disruptor.
She says that it is a passion to solve information conundrums that drives her, along with a lifelong belief that information should be accurate and transparent and that this has led her down a path that she could never have imagined when she started.
Alison believes that success isn't necessarily about how much money you make but more about how much you contribute to the world that you're in, whether that's a tiny pool or a large ocean, whether it's in front of the camera or behind it, you and your business should make a positive difference

Sara Tye
Sara Tye is an award winning, top 500 international PR, business and organisational development expert and serial entrepreneur. She is the founder and managing director of redheadPR and CEO of Etape Suisse. Sara also has a multimillion-pound property portfolio in and outside London.
Voted 'Green PR of London' by the Evening Standard, Sara is a passionate and motivational speaker, writer, coach, mentor and trainer.
Sara has over 20 years of communications expertise and was a finalist in the first Cosmopolitan Women of the Year Awards in 1999.Sara developed stakeholder relations in-house at Thames Water Utilities, headed up communications at Yellow Pages and spent three years managing the personal PR internationally for The Body Shop's eminent founder, the late Dame Anita Roddick
Helen Lacey
Helen has over 18 years recruitment experience and over 10 years running her own business. She thrives on challenges and is well respected as a recruitment professional. She opened Red Berry Recruitment Ltd in January 2007, in 2014 she hit £3.5 million sales with £800k GP, this year she is set to achieve £3.2 million. Helen and Red Berry Recruitment have won dozens of awards, highlighting the success she has achieved.

Cost: £10 members and £12 non members
Free parking on site
It is essential to book your place on Eventbrite. Whilst we will always try and accommodate you, these meetings are very popular and if you do not reserve a place we do not want to disappoint you.
We look forward to welcoming you.
Contact Gioia Grobler by email for assistance