Description
Taking place in the beautiful glass fronted Royal Bank of Scotland building opposite Liverpool Street Station this event is Hosted by Supply Ready, in Partnership with NatWest, Women in Business: Breaking through your glass ceiling is a Women's Empowerment session put together to celebrate and amplify women's voices, creativity and contribution to the business world and the world at large.
With a panel of phenomenal and authentic speakers (including YTKO's CEO Bev Hurley and the Founder of Women With Voices, Ingrid Marsh) this event is sure to inspire, educate and challenge.
Speakers will touch on a number of topics including;
Turning your obstacles to opportunities
Charting your own course
Being a Woman of influence and more!
Following the speakers, there will be a Q & A Panel for the audience to ask the guest speakers their pressing questions.
The evening will end with Supply Ready's first Women in Business Networking session. Come ready and prepared to be empowered...
Evenings Agenda:
18:00-18:20 – Arrival at RBS Building
18:20- Welcome – Jessica Ajayi-Ola
18:30- Sharniya Ferdinand, NatWest
18:30-18:45 – 1st speaker, Bev Hurley, CEO of YTKO
18:45-19:00- 2nd speaker, Tania Rahman Founder of Chit Chaat Chai
19:00-19:15- 3rd speaker, Grace Graham, Founder of Impact Coaching and Consulting Ltd
19:15-19:30- Break
19:30-20:00- Keynote: Ingrid Marsh, Founder of Women With Voices.
20:00-20:30- Panel Q&A
20:30-21:00- Women in Business Networking
Speaker Profiles:


Hosts:
Supply Ready's Procurement Advisor: Jessica Ajayi-Ola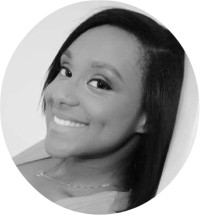 Jessica joined the Supply Ready team after spending many years managing, coordinating and writing million pound bids and proposals for start-up, not-for-profit and well-established private companies in the UK and USA.
Now as part of the Supply Ready team, Jessica is using her extensive and first-hand experience to help growing businesses understand how to participate in the tendering process and secure winning bids. Since joining Supply Ready in January, Jessica's clients have tendered for over 1 million pounds worth of business with her support!
Supporting a number of female entrepreneurs and business owners, Jessica was able to see the various challenges that arise and thought there was a need to celebrate, recognise and encourage Women in Business. With this in mind, Jessica chaired the coordination and planning of this event by reaching out to strong business women and bringing them onboard to present to you Women in Business: Breaking through your glass ceiling.
Natwest Business Growth Enabler: Sharniya Ferdinand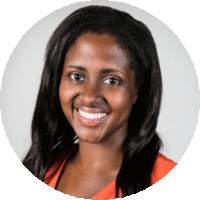 Sharniya has worked for NatWest for 6 years. Previously she worked as a Senior Personal Banker later becoming a Business Specialist, working closely with her customers to support them with their financial needs. In her current role as a Business Growth Enabler she works in her local community of North London and helps to support, boost and grow local businesses by hosting free to attend educational events for established business owners and budding entrepreneurs. NatWest strives to be more than a provider of Financial services by helping to provide businesses with the tools they need to succeed and connecting them with the wealth of knowledge and help that is out there for them to access.
Speakers:
CEO of YTKO: Bev Hurley CBE
Bev is a serial entrepreneur, having run several successful businesses during her career and bringing a wealth of direct experience to the team. She has led the YTKO Group through five years of 30% year on year growth, including the challenge of doubling the team twice in a matter of weeks, but Bev also knows how to deal with the hard times – market turmoil, client collapse, bad staff, procurement mendacity, financial squeezes and a whole lot more!
Her particular strengths are commercialising innovative new product and services, procurement, business roadmapping, and developing effective growth strategies that encompass markets, money, people, as well as leadership, risk and change. Bev has developed several pioneering and successful new brands within the YTKO Group, and enjoys helping clients get innovation to market.
Bev created and still occasionally delivers GetSet's suite of strategic Growth Programmes, each tailored for a critical stage of the business journey. Over 1000 like-minded experienced CEOs have benefited from connecting with each other through these programmes.
As an experienced angel investor and NXD, Bev also works with clients to create compelling investor propositions and strengthen senior management teams and boards.
Founder of Impact Coaching and Consulting Ltd: Grace Graham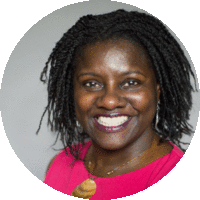 Grace Graham is a business award winner and Director of Impact Coaching & Consultancy Ltd, a training company that specialises in developing emerging female leaders. She has had a career spanning almost 30 years, mostly within the public sector. This powerhouse of female empowerment, who was headhunted into her last leadership position at a local authority in East London, managed a yearly budget of £¼ million and multi-disciplinary teams. When she left, they became her first client.

Her company hosts events, one day workshops and leadership development courses. She works with a team of associates and are an ILM recognised provider of leadership training. She delivers training in and around London.
Keynote Speaker:
Founder of Women's Voices: Ingrid Marsh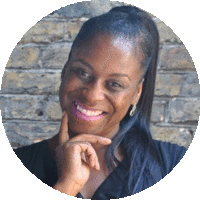 Ingrid Marsh is a Diversity Trainer, NLP Practitioner and a Personal Impact Coach who is on a mission to increase women's visibility and influence. She is the founder of Women With Voices, The Reboot Retreat and has been an activist for gender equality in various capacities for nearly ten years. Through Reboot, she is disrupting the way diversity and inclusion workshops have been delivered to date. They factor in not only inequality but the silent impact it has on our self-esteem and emotional wellbeing. Through her work on raising awareness of unconscious gender and racial bias prevalent in Artificial Intelligence, she is also a member of the IEEE Global AI Ethics Outreach Committee. In addition to the above, with a background in broadcasting, Ingrid helps teams and individuals to find their voices and to express it compellingly in meetings and through the art of public speaking.
Using mindful ways to foster collaboration and an inclusive culture, Ingrid supports organisations to leverage diversity of thought and deliver business value through a cognitively diverse workforce. Having much experience in unconscious bias training and being aware that it is not always as effective as it should or could be, she developed new mindful techniques to improve the process. The techniques are used to stop teams making decisions on autopilot, to extend their inclusion net and to test for bias.
Described by her community as passionate, energetic, authentic and thought-provoking, she is a serial entrepreneur who has owned everything from a vintage lifestyle shop in Islington to a tech online food marketplace. In her earlier career, Ingrid worked in Account Management serving major financial institutions, such as JP Morgan, Goldman Sachs and Morgan Stanley. Her communications skills have led to voice-overs for radio ads aired on the BBC and local radio stations. She was a life coach columnist for The South London Press Newspaper and radio station Asian Star. She has appeared as an expert on Nick Ferrari's LBC radio show and joined panels on OH TV sky 199 alongside MP Tessa Jowell and UK Olympian Will Bayley.