Women In Business Expo 2017 - Includes Business Fashion Catwalk hosted Headz Up Business

Friday, 23 June 2017 from 10:00 to 13:30 (BST)
Event Details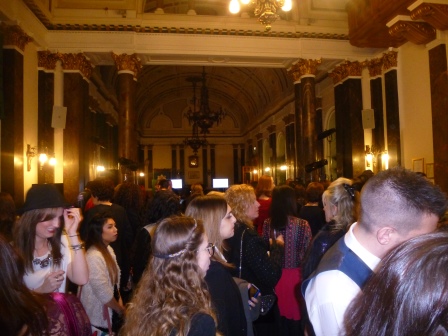 ONLINE BOOKING IS NOW CLOSED. IF YOU WOULD LIKE TO ATTEND,
YOU CAN REGISTER ON THE DAY AT THE DOOR.
Invitation
'To the regions biggest No.1 Expo for
women in business and professionals!' 

WOMEN IN BUSINESS EXPO
Includes 'Business Fashion Catwalk '

FRIDAY  23rd JUNE 2017
10.00am -  1.30pm
Birmingham City Council House, The Banqueting Suite,
Victoria Square, Birmingham, B1 1BB.
This rise in numbers of women in the workplace over the last 50 years has resulted in women entering a much broader range of occupations, from mainly supportive, nurturing roles such as teaching and nursing to every walk of occupational and professional life. Therefore, women are now found in occupations, industries and roles previously regarded as the sole prerogative of men. And more recent trend, "the number of women in self-employment is increasing at a faster rate than the number of men. In 2014 women made up just under one third of the self-employed (1.4 million). Since 2009 the number of self-employed women has increased by 34%. (Source: Office for National Statistics)"
Research, Statistics on Women, Work & Self-Employment:
Women were nearly five times more likely to mention family reasons for becoming self-employed than men. A fifth of females chose to work as self-employed to help combine 'family commitments/wanted to work at home' and employment in a flexible manner. Conversely, men were almost twice as likely to say that one of the reasons they became self-employed was to 'make more money' than were women. (

ONS Regional Trends, Women in Business 2009

).
More than 126 million women entrepreneurs were starting or running new businesses in 67 economies in 2012 (

Global Report on Women and Entrepreneurship, GEM 2012

)
An estimated 48 million female entrepreneurs and 64 million female established business owners currently employ one or more people in their businesses; seven million female entrepreneurs and five million established business owners are expected to grow their ventures by at least six employees in five years.(

Global Report on Women and Entrepreneurship, GEM 2012

)

Around 30% of all US businesses are majority female owned. The number of women-owned businesses continues to grow at twice the rate of all US firms, and they are increasing in economic clout.

Women in the USA are twice as likely to be entrepreneurially active as women in the UK. The entrepreneurial rates for men are roughly the same in the UK as the US, any significant increase in business formation will only come from encouraging more women into business. (

Harding, R., 'State of Women's Enterprise in the UK'  Prowess, 2007

)
The Women In Business Expo, is supporting the current changes, trends that we are seeing in work, business today. Women's expectations, aspirations for their careers, roles within work, home are evolving and with the help of technology we are seeing more and more seeking solutions to achieving a work, life balance. Access to computers, mobiles and communication on social media are all now firmly a standard part of running, managing a business and working flexibly. The Expo brings together women from all industries, professional, corporate backgrounds, providing a platform to showcase successful women businesses, giving out a strong message 'that anything is possible, achievable in business with the right mind-set, access to business experts and working around the challenges in traditional business.'
The expo includes a 'business fashion show' with a runway showcasing many talented, successful business owners. There is also a separate dedicated area which has stall holders providing a wide range of business support; with advice from help with setting up a business to information, suppliers with solutions to business growth, website, email marketing, sales, marketing, PR, financial, funding, accounting and legal. The rise of women entering into self-employment and professional women interested in networking with women business owners has firmly placed this event has the region's biggest no.1 expo for 'women in business'. The increase of female creativity, entrepreneurship is also helping in breaking down traditional attitudes to work, the roles within the workplace and carving out alternative working practices, to suit lifestyles, forging ahead new ways of working together and building partnerships.  
Time Table Schedule and Booking Tickets:  FREE access to Expo. 10.00am – 1.30pm: The expo includes a 'Business Fashion Catwalk' which is limited to 200 seats with a VIP front row and starts at 11.00.  Places are limited due to venue capacity, to avoid disappointment, please register prior to attending (If you book a seat and arrive past the start time, your seat will be given to a standby delegate):
Further details about the Expo:
This Expo takes place once a year and attracts women decision makers, SME's professionals, city corporates and start-up entrepreneurs.
Enjoy the inspirational 'Business Fashion Cat Walk' feature on which we have world class designers, speakers, business celebrities supporting, celebrating, encouraging and motivating you to the next level of your business journey.
With the ethos of 'women Inspiring women,' come and network with other like-minded, entrepreneurial ladies. Previous events have attracted over 500 ladies throughout the expo and many have since talked about the partnerships, collaborations they have built as a result of attending.
Business Support: Whether you are already established or a new start-up entrepreneur, within the exhibition area, we have a number of companies offering business support, providing business solutions and on hand to help with every aspect of business growth.  
If you have a product, service targeting 'women only' audience, the expo is an ideal environment for you to market, launch and even conduct research. We can help you get your message out! Opportunity to market your business/organisation to business women target audience. (T & C's apply)
The expo takes place with you in mind, with a travel friendly time to do business, with a venue in the heart of Birmingham. Providing an environment for you to network and widen your professional networks. Stay as little or as long as your schedule allows. 
Interested in viewing footage of last years expo please click the following link: https://youtu.be/JCmS7FKsvAA 
Register FREE to attend.  Make a day of it! meet up with other like-minded women professionals. Register on eventbrite today. enquries@headzupbusiness.co.uk  
Marketing Your Business at the Event Opportunities:
300 Flyer Inserts into Delegate Bags:.Book directly on this page deadline for your flyers to reach our offices is Friday 9th June: Please post/deliver c/o Headz Up Business, Omnia Offices, Tameway Tower, 48 Bridge Street. Walsall. WS1 1JZ.
Exhibition Stands:  Please note we have limited number of stands at this event and if you wish to be included in the 300 qty delegate programmes please book before Friday 9th June 2017. 

Headline Sponsor: If you are interested in being the overall headline sponsor of this expo, please email so we can discuss your requirements.   
Who's Exhibiting? check out all the latest news on the following on FB:  
https://www.facebook.com/pages/Women-In-Business-Expo-Headz-Up-Business/260441937446714?fref=ts
 #headzupbusiness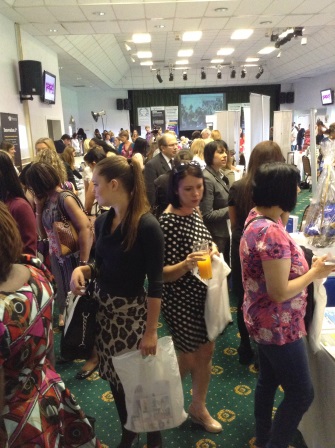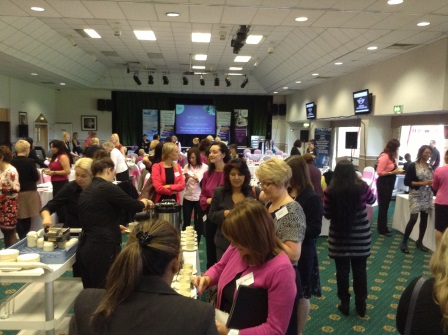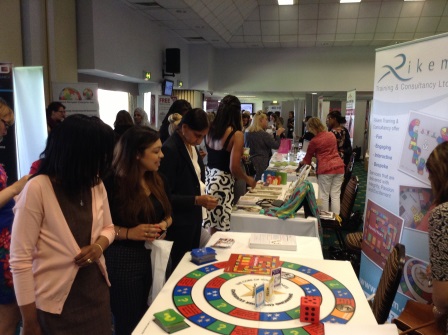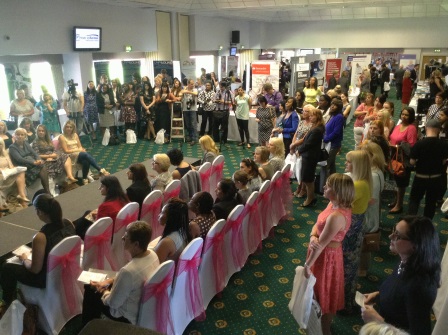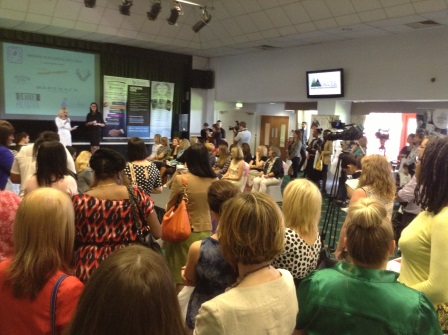 Sponsor: TBC
Supporting Charity: Ladies Fighting Breast Cancer 
*NB Terms & Conditions apply. Organisor has the right to change details prior to event.

Do you have questions about Women In Business Expo 2017 - Includes Business Fashion Catwalk hosted Headz Up Business?
Contact Headz Up Business
When & Where

Birmingham City Council House
Banqueting Suite
Victoria Square
B1 1BB Birmingham
United Kingdom


Friday, 23 June 2017 from 10:00 to 13:30 (BST)
Add to my calendar
Organiser
Headz Up Business hosts Women In Business Expo and Digital, Sales, Marketing & Technology Expo. In addition delivers Business Support and Business Training specialising Sales, Lead Generation, Marketing, Social Media & Digital.   
Women In Business Expo 2017 - Includes Business Fashion Catwalk hosted Headz Up Business