Description
Town Square in collaboration with Business Wales, we are pleased to announce an event to bring "Women in Business" together to share how to fund your business and give the opportunity to network with each other at the Wrexham Enterprise Hub.
Format for this event will be an Inspirational Presentation followed by 2 presentations on funding and then round the table networking.
Light refreshments are provided by your hosts.
Guest Speaker Katie Hayward
Award winning Director at Felin Honeynees Ltd Education and training centre, Cemlyn, Anglesey.
Katie left a ten year career in Construction Management to open a honey farm and education centre on the isle of Anglesey. Katie's company educates people about nature's little miracles and work with schools & colleges teaching pollination and the importance of the honeybee and they also teach new beekeepers here at our education centre. Katie is a local celebrity (in our opinion) and has completed TV, film and radio work both in the UK and overseas....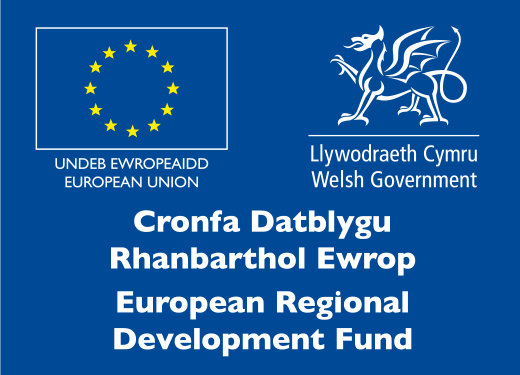 *NatWest Important notice 05/03/2020*
We're actively managing the evolving impact of the Coronavirus (Covid-19) outbreak, with the safety and wellbeing of our colleagues, customers and communities being our main priority.
Following guidance from international and local health organisations, as well as our own safety and security procedures, we've taken the difficult decision to not be involved with this event. However, the team at Town Squake and Budiners Wales have decided to carry on with the event.
We're sorry for any inconvenience this causes, but we don't believe bringing together a group of this size in the current environment is the right thing to do.
Thank you as always for your continued support.
NatWest. Business Growth Enabler.
All information used in this presentation you are registering for is produced for information purposes only and is for the sole use of the attendees at the presentation.
Whilst we feel this topic is beneficial to business owners, the views expressed are not intended to be and should not be viewed as individual advice or as a recommendation by RBS, NatWest or any third party. You should seek independent advice in respect of issues that are of concern to you.
To the maximum extent permitted by law we expressly disclaim all representations, warranties, or assurance of any kind, expressed or implied, that are made to the accuracy or completeness of the information contained in this presentation and do not accept any obligation to update or correct any information contained herein.
During the event photographs may be taken on behalf of the host with a view to posting on social media to promote services offered to customers. If you do not wish to be included in the photographs please notify us.
For the avoidance of doubt RBS/NatWest does not produce the materials for all presentations. This disclaimer applies equally to any materials or presentations produced by a third party.
By registering for this event you agree that you have read and expressly agree to the use of your personal data submitted as part of your event registration by Eventbrite in accordance with their: