Description
Join NatWest Business Growth Enablers for another information packed Women in Business event on
International Women's Day 2018
#PressForProgress
#NatWestBoost your Business with us as you'll be hearing talks to help you and your business grow!
Delivered to you by:
Venetia Willis Sales Performance Consultant, SBR Consulting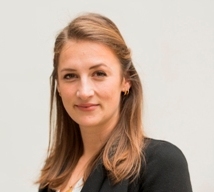 Venetia has over ten years' experience in sales and started her career with the Southwestern Company training & running international top performing sales teams in the US. She then spent three and a half years in the Ivory Coast, developing the West African market selling raw materials and become one of the leading suppliers in the region.
At SBR Venetia works to elevate individuals and organisations sales potential and gain clarity on their business development strategy. With an international background and being a fluent French speaker Venetia works with global companies to maximise and get the best out of their people . The strength of her experience lies in transforming sales cultures and building and developing successful teams.
Orsi Toth Marketing Advisor, Get Set for Growth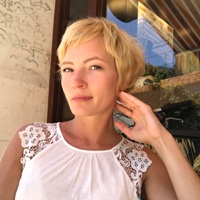 Orsi is a marketing and business strategist with a decade of experience in brand building, online communication, workshop facilitation and product development.
Over the last decade she has transitioned from classic advertising, coordinating ATL projects and creative teams, to digital communication, product development and user experience, working with brands like Johnson & Johnson, Nissan, Peugeot and Reckitt Benckiser.
In 2012, she co-founded travel tech startup Drungli, the adventure generator for spontaneous people. As the CEO and Product Manager she was instrumental in the sites growth from zero to 50k unique visitors per month, mostly through social media, PR and consistent, vivid branding.
She is committed to delightful customer experiences, deeply understanding how human beings work and building amazing products that are capable of changing lives for the better.
Uzo Ijewere Business Strategist | Speaker | Co-Active Coach & Emotional Intelligence Trainer.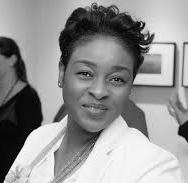 With two business degrees, twelve years' experience working in large and small companies in the City of London in senior front-office positions, Uzo never fathomed that her first business venture would fail.
She knew she would try again, but she wanted to make sure that the next time around she did things right. Going back to the drawing board, she spent hundreds of hours researching information and speaking with / interviewing the very successful people she has access to, which included a couple of billionaires.
Having learned some valuable lessons about the strategies and habits of successful people, she now runs another business, helping service-based entrepreneurs start / build their businesses by implementing from the very beginning all the things she wished she'd known the first time around.
Learn more about her work on www.augmentresults.com
Rina Goldenburg-Lynch Founder, Voice at the Table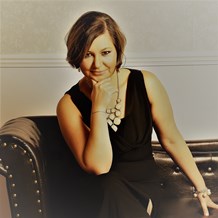 Rina has 20 years of experience as a lawyer. Having started her legal career in Washington DC, she then worked as a banking lawyer with Clifford Chance LLP in London and as a Director in the legal department of ING Bank London.
In her tenure as chair of the employee body, Rina observed that most leaders failed to realise the full potential of their colleagues, leaving untapped much talent, dedication and commitment. In addition, as mentor to women, she also experienced that, with support and encouragement, women's self-belief soared, enabling them to clear unhelpful assumptions about themselves and achieve new goals.
Passionate about seeing women achieve their potential by being true to their nature and personality, Rina left the corporate world in 2014 to establish Voice At The Table. The consultancy helps build businesses that use diversity as a corporate strength by developing corporate cultures that respect and value individuals of all backgrounds. In addition, the consultancy's Training Academy for Professional Women offers soft skills training, talks and presentations, coaching and mentoring support, empowering women to contribute fully and authentically.
---
You will also have the opportunity to meet and connect with other likeminded entrepreneurs, so please bring plenty of business cards.

We look forward to seeing you there!!
---

All information used in this presentation you are registering for is produced by the speaker(s) for information purposes only and is for the sole use of the attendees at the presentation.
Whilst we feel this topic is beneficial to business owners, the views and information have not been issued by NatWest. Any views expressed in the presentation are not necessarily those of NatWest and should not be viewed as individual advice or as a recommendation. You should seek independent advice in respect of issues that are of concern to you.
To the maximum extent permitted by law we expressly disclaim all representations, warranties, or assurance of any kind, expressed or implied, that are made to the accuracy or completeness of the information contained in this presentation and no member of NatWest accepts any obligation to update or correct any information contained herein.