Description
Meet Agnes Khan who went form £200 to millions in just couple of years!
Here is her story:
- She came to the UK with £200, with no English
- In 2003 I purchased her first property worth £225K (now valued at £700k)
- Today she owns portfolio of properties in Central London and abroad worth several million pounds.
- Serial entrepreneur - since 2002 created multiple companies in the UK
- Recently started 5 Flavours of Health Project to promote health and lifestyle
- Since 2016 Patron of Supporting Lives Trust created to help the poorest people in the world
- Published 2 books : "Philosophy of Health" and "Philosophy of Life"
- I wife and mother of 2boys
Agnes will join SHE Leads Company at our next #SHExchange event.
This is our iconic event for professionals thinking about starting a business and entrepreneurs looking to connect and exchange knowledge and experiences.

We run our events across London often for you to meet likeminded entrepreneurs and ambitious professionals, build connections, exchenge ideas and grow!
ᐧ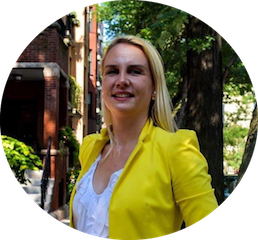 Karolina Lewandowska
Founder of SHE Leads Company, serial entrepreneur, investor, speaker and career coach. Karolina pivoted form being a manager in a world's largest energy company and directing mulit-million dollar porjects to running her own successful businesses. She was faced with difficult choices and changes of strategy both in the corporate world and as a startup owner. Karolina will talk how to change failure into success.
How it works:
6.00: Start with informal networking with fellow members
6:30 :Introductions
6:45: Presentations
7:15 Q&A Session -your opportunity seek advice, pitch your business or business idea and get feedback
7:45: More drinks and more netowrking
8:30:- Close