Description

Join NatWest Business Growth Enablers for
Nail The Sale!
Whether we know it or not we are all sales people! Especially when running your own business.
Stats show that 44% of people give up after one follow-up, yet 80% of sales require five follow-ups. Persistence is key and understanding our customer base and their buying patterns.
What we'll cover;
Critical Success factors – Why failure is acceptable. Drill down into understanding stats, how these relate to the sales process and linking to ratios. Recognise the importance of focusing on the process rather than the results.
Buying Cycle – Realisation of the importance of the buying cycle, and the stages a customer gores through, with the result of having a better understanding of how to deal with the client.
Delivered to you by
Venetia Willis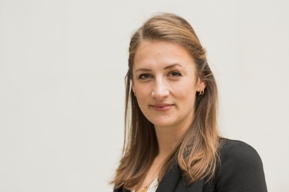 Venetia has over ten years' experience in sales and started her career with the Southwestern Company training & running international top performing sales teams in the US. She then spent three and a half years in the Ivory Coast, developing the West African market selling raw materials and become one of the leading suppliers in the region. At SBR Venetia works to elevate individuals and organisations sales potential and gain clarity on their business development strategy. With an international background and being a fluent French speaker Venetia works with global companies to maximise and get the best out of their people . The strength of her experience lies in transforming sales cultures and building and developing successful teams.
Augusta Higson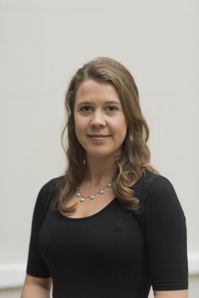 Augusta's drive and passion for sales started at 15 when she launched a jewellery business, designing the handmade pieces and personally selling to local shops and fairs. Her BA in Psychology from Oxford University gave her an in-depth insight into the psychology of sales. Prior to joining SBR Consulting Augusta managed a children's education centre, turning an underperforming centre into one of the highest revenue generating centres in the region. She specialised in sales and leadership, developing sales programmes, managing and coaching individuals who were not achieving their targets.
She has expert research and consultancy skills having previously worked at a management consultancy firm. Augusta is a natural leader and while at Oxford University was Co-President of the Psychology Society, promoting and selling the society to prospective members and speakers. She was brand ambassador for a London based start-up and also founded a charity where she lead fundraising campaigns, expanding its presence to three UK cities.

---

All information used in this presentation you are registering for is produced by the speaker(s) for information purposes only and is for the sole use of the attendees at the presentation.
Whilst we feel this topic is beneficial to business owners, the views and information have not been issued by NatWest. Any views expressed in the presentation are not necessarily those of NatWest and should not be viewed as individual advice or as a recommendation. You should seek independent advice in respect of issues that are of concern to you.
To the maximum extent permitted by law we expressly disclaim all representations, warranties, or assurance of any kind, expressed or implied, that are made to the accuracy or completeness of the information contained in this presentation and no member of NatWest accepts any obligation to update or correct any information contained herein.