Description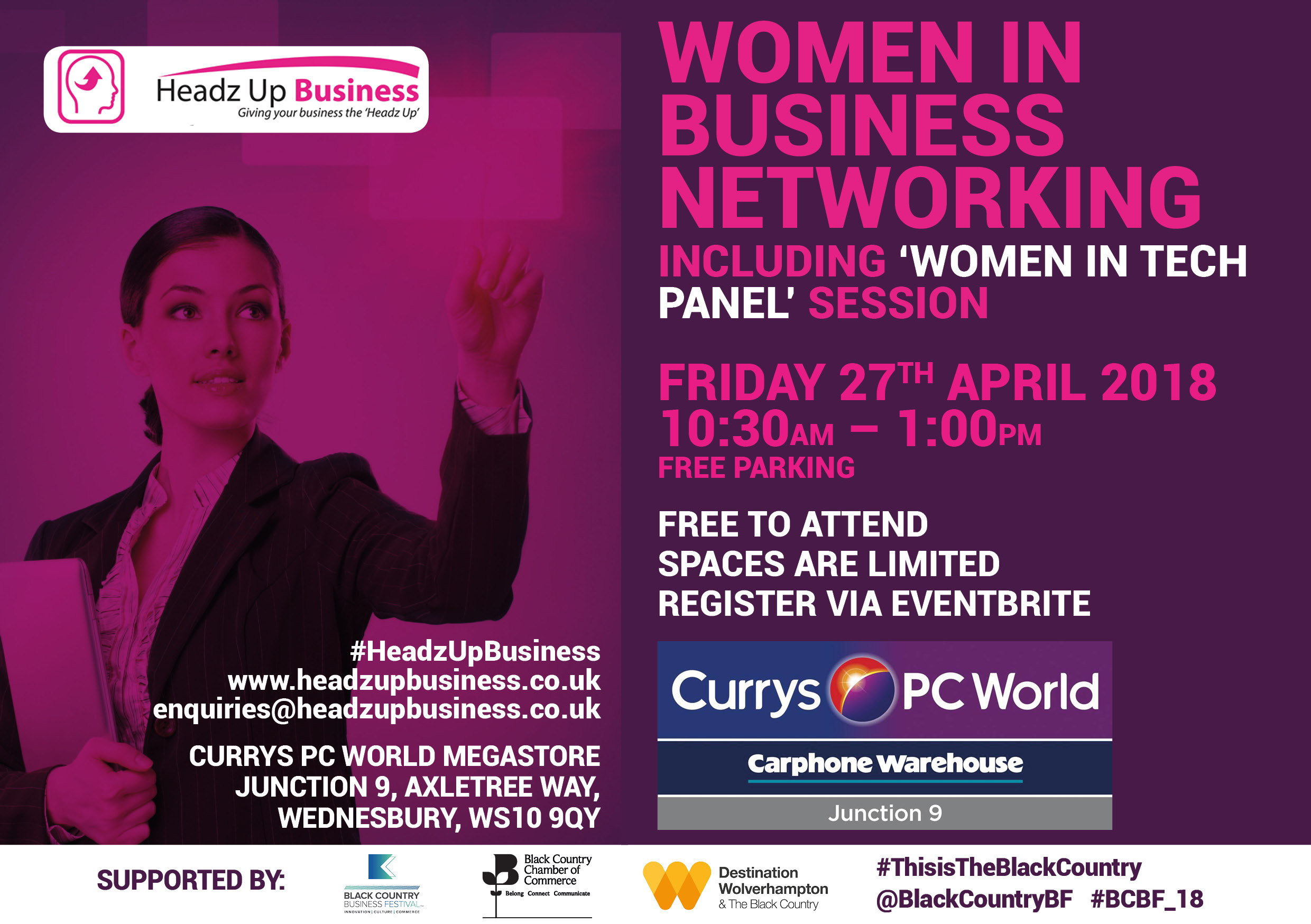 Headz Up Business is proud to be supporting Black Country Festival run in association
with the Black Country Chamber of Commerce, an event supporting, encouraging 'Women In Business,' and including a 'Women In Tech' panel session. Connect, and join in the conversation with the following social media handles:
@HeadzUpBusiness @BlackCountryBF #ThisisTheBlackCountry #BCBF_18
Who is the event FOR:
Business Owners, Business Professionals, Marketing Managers/Executives, Sales professionals and Entrepreneurs.
What to Expect:
Join us for an exciting morning involving live demos from PC Curry's World on the latest must have tech for your business. The event includes a Q & A session involving a 'Women In Tech' panel session, raising the challenges affecting girls/women going into tech and also highlighting some of the leaders in our region. There will be plenty of opportunities for attendees to connect, engage and network on the day.
In addtion to the Business Card Draw Prize, 4 lucky individuals could win £25 cash on the day just by downloading MobyTap and leaving a review. The best reveiw will be chosen on the day, you will have to be in attendance to collect the prize. https://mobytap.com/
Spaces are limited, to avoid disappointment please register Today.