Description
Women in Business Networking Event
"Press for Progress"
At NatWest, we recognise that Women make up 52% of the UK population yet only 20% run and lead their own businesses. Why is that? What are the barriers? Research has shown some of the barriers include, lack of networks, lack of role models and a lack of self confidence & self belief.
To celebrate International Women's Day, NatWest are partnering with Worldpay and Tate to bring you an informal event where we will discuss and celebrate what ground-breaking action is taking place to truly drive the greatest change for women.
Come and Network with us over Afternoon Tea and hear from our handpicked panel of insightful speakers.
Guest Speakers Include
JENNIE BILLINGS House of Colour
Feel bored of your work uniform? Wear the same things all the time? Jennie will help you discover how to build a wardrobe that gives confidence for who you are, which you will find inspiring. She will also give you tips on how to add impact and authority to your look.
EMMA JAYNES Peer Coach Positive Ways
Emma will take a light hearted approach to ways in which we can support our peers in the workplace and business when times get tough. Being aware of the signs of emotional or mental distress in our self and others is vital to our personal and professional success.
Agenda
Registration 11:00am
Presentation 11:30 – 12:00 pm
Networking /Afternoon Tea 12:00 – 1:00 pm
Presentations 1:00 -1:30pm
Speed Networking / close 1:30 – 2:30pm
This Event is Free to attend, however on the day we would be grateful if you were able to make a small donation to support our chosen charity Dress For Success www.dressforsuccessgl.org

Dress for Success is an international not-for-profit organisation that empowers women to achieve economic independence by providing a network of support, professional attire and the development tools to help women thrive in work and in life.
There will be a raffle on the day with a chance to win some exciting prizes.
Please also bring with you on the day 1 item of un wanted professional work clothing to donate to the Charity.
There is a option to display you banner for a charge of £5 all proceeds will go to the nominated charity, if you would like to display your Banner, Please email Kym Nahar - kimberley.nahar@natwest.com
£5 will be payable on the day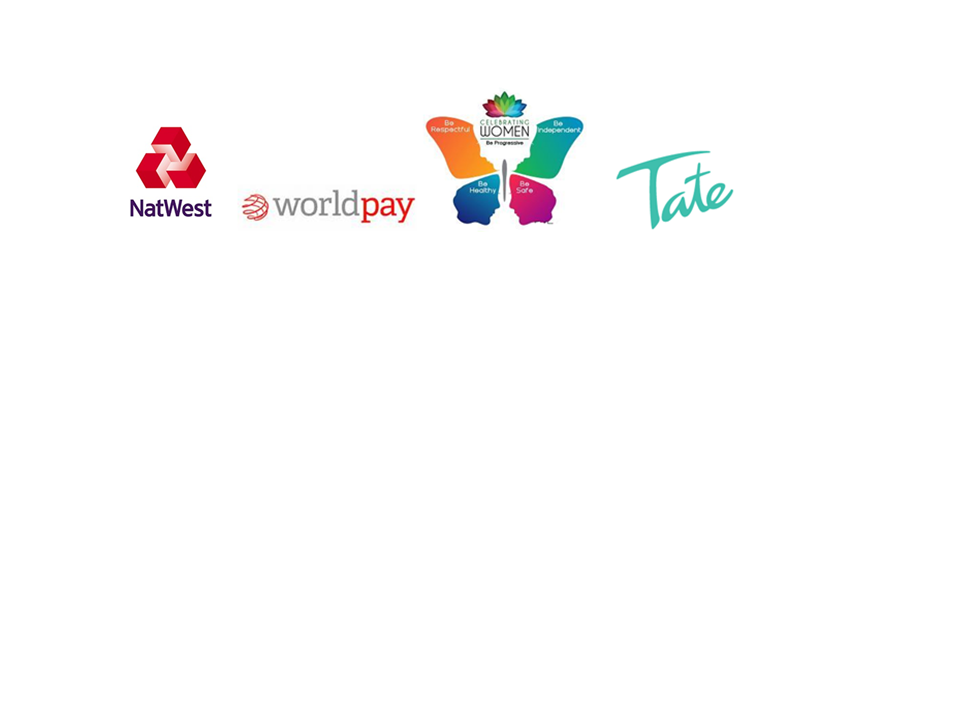 NatWest Bank is part of the RBS group which has a wide array of market leading customer and financial brands. NatWest provides a full portfolio of products and services that were developed with a focus on businesses, helping them achieve their ambitions and save time and money. NatWest is committed to supporting entrepreneurial communities across the UK.
I am a Business Growth Enabler in South Beds & Hertfordshire , this is a new service and is available to customers and non customers alike. I work closely in the local market to support, develop and add vale to SME businesses by providing business advice, bringing together local businesses, support organisations and influencers to find ways to support and grow my local market. I champion the fantastic support that NatWest gives its clients and support the banks vision to be No1 for customer service, trust and advocacy.
I will be running regular workshops and events to help businesses meet a wide range of challenges they are facing, I actively promote these via my social media profiles therefore please follow me on Twitter @KymNahar87 or connect with me on my LinkedIn profile.
Please don't hesitate to contact me on Kimberley.Nahar@natwest.com if you would to support an initiative or require support with your business ambitions.