Description
We are pleased to welcome you to this Women in Business event, aimed at connecting, supporting and inspiring local business women. We have 2 inspirational speakers who will share their own experiences. A light lunch will be provided.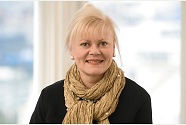 We are delighted to welcome Barbara King and Hayley Reynolds who will talk about their roles within the food and drink industry in the South West. Barbara and Hayley are heavily involved in championing the wealth of local produce and suppliers, both through Food & Drink Devon and within their day to day roles. They are leading influencers on consumer buying patterns and behaviour in the South West, with Barbara heading up retail group The Shops at Dartington where a large percentage of the produce is from Devon; whilst Hayley owns and runs the go-to food & drink PR agency RAW PR & Marketing, promoting brands across all channels ensuring they have stand out presence.

Managing Director of The Shops at Dartington & Chair of Food & Drink Devon, Barbara King – Retail royalty with previous roles include Buying and Merchandising Director at the iconic Liberty London department store, Barbara is also Chair of Food & Drink Devon. In March 2010, King set forth her new position as MD for The Shops at Dartington and her creativity and hard work has proven a winning formula, with Dartington now seen as a retail destination for visitors outside the county. Barbara comments: "Retail is in my DNA, every trip to somewhere new inspires me to look at lifestyle trends and observe what is different or emerging, it could be an image, sitting in a restaurant observing people, viewing an exhibition – I will find something to spark an idea!"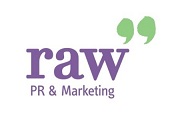 Founder & Director of RAW PR & Marketing, Hayley Reynolds – a creative PR & Marketing agency which specialises in promoting food and drink from the South West. With leading brands including Luscombe Drinks, Warrens Bakery, The Venus Company, Manna from Devon Cooking School and South Sands Hotel to name a few, Hayley set up RAW in the summer of 2011. Having worked in London for 10 years at leading food and drink PR agencies, followed by an additional 5 years freelancing within the sector, Hayley has a huge network of leading journalist contacts and now heads up a team of five at RAW as well as being on the Board of Directors for Food & Drink Devon.