NatWest & Payal Walker Business Matchmaker® bring you a unique women in business networking event to boost your branding and elevator pitch
About this event
Women are statistically less likely to self-promote than men. So building a brand and showcasing this brand to your target audience is often an area of difficulty for female entrepreneurs.
Branding is not just the logo you design, the font you use or the products you sell. It's the customer experience you provide and what makes your business unique. So how do we create one and how do we showcase this to the world?
NatWest Enterprise are collaborating with Payal Walker Business Matchmaker® to bring you this one-off networking event. We will be working with you to boost your existing brand, and then move on to perfecting your elevator pitch so you can showcase your personal brand to those you meet on a day to day basis. There will be two components to this event, along with a fantastic opportunity to network with other local female entrepreneurs via breakout rooms.
Personal Branding
Let's talk Personal Branding!
Personal branding is the practice of marketing people and their careers as brands. It is a continual process of developing and maintaining a reputation, creating a positive impression of an individual, group, or organization with a consistent focused message.
Your personal brand is how you promote yourself. It is the unique combination of skills, experience, and personality that you want your followers to see. It is the telling of your story, and the impression people gain from your online reputation. Story-telling is key.
During this talk, Payal Walker will talk about Brand Identity, logos, colour, Brand Strategy including values, proposition, positioning and networking. All key to a successful focused personal brand.
Writing a Great 60-Second Pitch
If you haven't got a clear 60-second pitch, you could be missing out on opportunities to grow your business every day. Even in such uncertain times, you never know when the opportunity to support others may arise, so it is important to be able to explain your business quickly and simply.
Join Amber Launder, Local Enterprise Manager for NatWest as we break the 60-second or 'elevator' pitch down into its component parts. You'll come away with a clear understand around what to put in and leave out and how to structure for maximum impact. We'll give you all the tools, tips and hints for you to crack on with writing a pitch you're confident in and proud of straight away. We'll also share some great practical tips when pitching to an audience of 1 or 100.
10am - Intro & Welcome
10.05am - Writing a Great 60-Second Pitch, Amber Launder
10:45am - Pitch Practice / Discussion
11:00am - Breakout & Networking
11:15am - Personal Branding, Payal Walker
11:35am - Open Discussion / Q&A
11:45am - Breakout & Networking
12:00pm - Event Close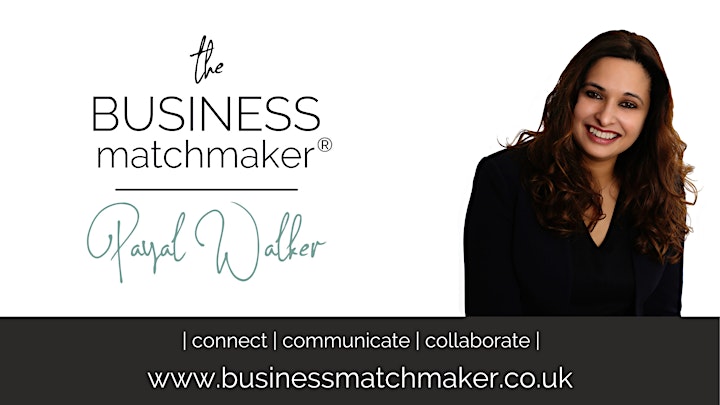 Payal Walker, Entrepreneur Mentor and Business Matchmaker®
Payal is a respected Entrepreneur Mentor who assists in achieving and exceeding goals to grow and take businesses to the next level through the Branded Values programme, either as 1-2-1 or in group mentoring. The key objective being to master values, clarity & vision in your business together.
Alongside mentoring, Payal Walker is the Business Matchmaker®, a highly regarded host, speaker and event facilitator for businesses within the UK, connecting and speaking to over 200+ entrepreneurs and business leaders each month across the East Midlands, West Midlands and London.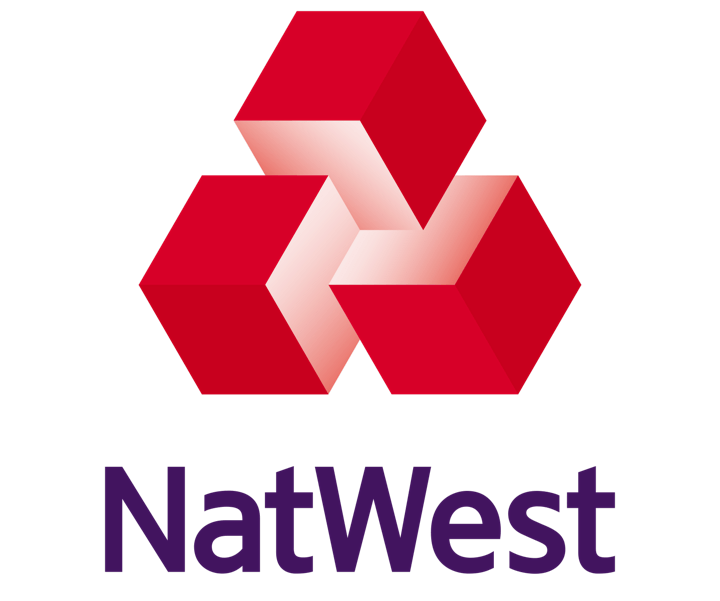 Amber Launder, Local Enterprise Manager and Women in Business Ambassador for NatWest
Amber works to support businesses within the East Midlands to achieve their growth ambitions. This can be via 1-1 mentoring consultation, local workshops and events, signposting businesses to local avenues of support or accelerator programmes, and connecting businesses with funding opportunities.
Amber has over 6 years' experience in Business & Commercial banking and has spent the last two years specialising in business development and entrepreneurship. An ambassador for women in business she holds accreditation in NatWest's Everywoman program which supports female business owners to turn their dreams and ambitions into a reality.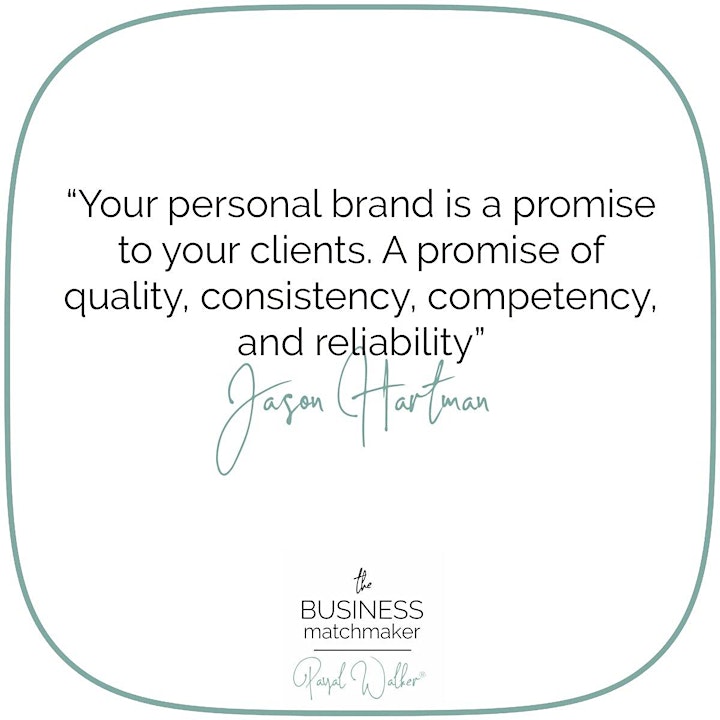 About this event
All information used in this presentation you are registering for is produced for information purposes only and is for the sole use of the attendees at the presentation.
Whilst we feel this topic is beneficial to business owners, the views expressed are not intended to be and should not be viewed as individual advice or as a recommendation by RBS, NatWest or any third party. You should seek independent advice in respect of issues that are of concern to you.
To the maximum extent permitted by law we expressly disclaim all representations, warranties, or assurance of any kind, expressed or implied, that are made to the accuracy or completeness of the information contained in this presentation and do not accept any obligation to update or correct any information contained herein.
During the event photographs may be taken on behalf of the host with a view to posting on social media to promote services offered to customers. If you do not wish to be included in the photographs please notify us.
For the avoidance of doubt RBS/NatWest does not produce the materials for all presentations. This disclaimer applies equally to any materials or presentations produced by a third party.
By registering for this event you agree that you have read and expressly agree to the use of your personal data submitted as part of your event registration by Eventbrite in accordance with their: