Women In Business: Networking Seminar with B-ABLE Business Services
Description
Emma Armstrong, "Scottish Women's Awards Professional of the Year", will provide a fascinating and inspirational insight into how she grew B-ABLE into a highly successful multi award-winning business.
Emma will give with an update on an exciting and fast-moving business journey and the culture that has been developed to help achieve some impressive growth and build a strong all-women team - we will also hear from Caroline McNulty, about her own inspiring journey within the business from accounts assistant to Office Manager in just 18 months.
This event is part of the Dunbartonshire Women in Business programme of events targeted at women in business and those thinking about going into business in Dunbartonshire.
Delegates will have the opportunity to network over tea/coffee and pastries before we kick things off.
GETTING THERE / PARKING
The Whitecrook Business Centre is located a couple of minutes walk from Clydebank train station next to the hand car wash. You will be able to see Screwfix on the ground floor. The Chamber Business Hub is on the 2nd floor facing you as you come out of the stairwell) and lifts are available.
Ample parking is located to the rear of the building.
The event is a FREE event.
Non-member access to our events is limited and the only way to guarantee ongoing access to our full programme of events is to become a member.
We work hard to offer the majority of our high quality events for free however significant resource and costs are associated with the programme. We would appreciate any voluntary donations you would like to make and with this in mind there is an "Donation" option available with a suggested donation of £10.
Please note that any cancellations within 48 hours of the event will be subject to a £10 per place cancellation fee.
For more event information to to find out more about Dunbartonshire Chamber of Commerce email admin@dunbartonshirechamber.co.uk or phone (0)141 280 0272.
THEMES/BENEFITS OF ATTENDING THIS EVENT
- Women in Business
- Best Practice
- Corporate Culture
- Business Growth
- CPD
PRESENTED BY DUNBARTONSHIRE CHAMBER OF COMMERCE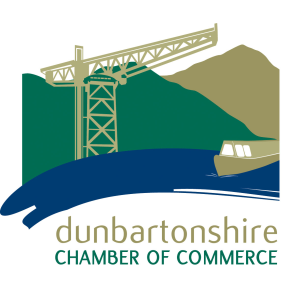 KINDLY SPONSORED BY B-ABLE BUSINESS SERVICES