Description
Join us for an Exclusive Women in Business all day summer event in London - June 22nd.
Are you looking to grow and expand your business? Maybe, you have been feeling stuck and unsure how to make your ideas reality? Or you have been working on a fantastic business idea but you have no business expertise at hand?


This event is ideal if you are looking to learn more about visibility, mindset, money, social media and practical tips on business and success.
Our line-up of international speakers are bringing a wealth of experience and knowledge from business as well as entrepreneurial backgrounds, to educate, inspire and help you take that next big step towards being a more confident and visible entrepreneur.
You may be just at the start of your entrepreneurial journey, or maybe already a successful entrepreneur, this event is open for all.
In just one day you will get to meet women from all walks of life who are passionate about sharing their voice, making a difference and empowering women just like you.
Not only will you get to learn all things running, growing and becoming successful in business and your career, but you will also have the chance to have 1-2-1 sessions with the experts as well as take some time out for some self-care at our dedicated experience & pamper room. At our exclusive experience room will be able to indulge with a mini makeover, skin or style consultations, meet other women doing incredible things and SO much more!
We know just how invaluable your time is as an entrepreneur, that is why we have put effort into every detail to make this event incredibly fun, inspiring and special day out for you.
So get ready for a beautiful full day event experience, expert-led knowledge, networking with like-minded women and most importantly FUN, FUN, FUN!
As always we also feature some first-time speakers from our community, who have beautiful and inspiring stories to share, and we can not wait for you to hear them!

Women in Business events has become famous for our incredible event experiences, it is a place where women connect, soak up inspiration and meet other incredible like-minded women and take our beautiful swag bag home worth over £100.
Join the conversation via social media #WomeninBusinessClub #WIBSummerEvent
EVENT SCHEDULE
10.30am - Raimonda Jankunaite Opening event
11.00am - Michelle Enjoli - Making connections with coffee meetings
11.15am - Stacy Rae - Starting with the right intentions
11.30am - Lisa Marie - Postpartum depression and My journey to success
12.noon - Victoria Maskell - Power of your mind
12.15pm - Kaylie Simmone - Turn your brand into a big deal
12.30pm - 'Kick-Ass Women' Panel - Work & Life Balance
1.15pm - Lunch / Pampering Room
2.30pm - Raimonda Jankunaite Welcome back + Afternoon Agenda
2.40pm - Elaine Leen - Business Partnerships
3.00pm - Samantha Hearne - Social media
3.25pm - Nicoline Huizinga - Confidence and visibility
3.45pm - LOA Twins - Manifestation
4.15pm - Angela Monteiro - Spiritually and financially aligned business
4.45pm - Raimonda Jankunaite - Closing remarks
5.00pm - Networking / Drinks
Our Keynote Speakers: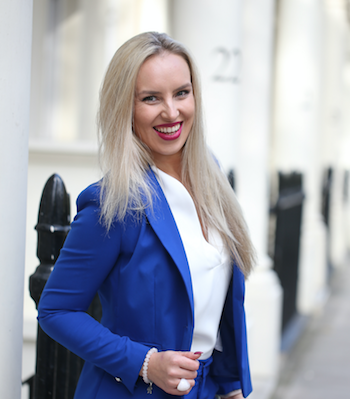 Raimonda Jankunaite (London, UK) - Entrepreneur, Mentor and founder of Women in Business club.
Raimonda began hosting events for women as a passion project that has quickly turned into a thriving international community of women. Attracting female entrepreneurs, business leaders, coaches and speakers from all over the world. The community is now 900 members and over 115k followers online.
As a result of such success, The Women in Business Member's Club has become the go-to platform for resources, knowledge, expertise, and inspiration for female entrepreneurs.
Raimonda has background expertise in start-up fundraising, helping to raise millions of pounds for London based tech start-ups. Right now, she is most passionate about supporting other female entrepreneurs, mentoring and helping other women build successful businesses.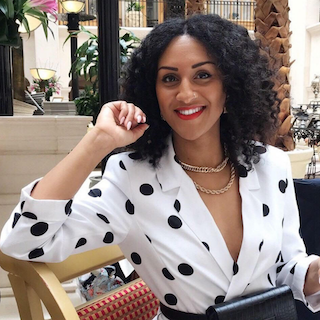 'How to turn your small brand into a BIG DEAL'
Kaylie Simmone (UK) is a leading authority in Brand and Influence for service based entrepreneurs.
She is driven by one statement: 'Never try and be like anyone else'
Since 2016 Kaylie has helped ​hundreds of brands discover and extract their Naked Advantage (a.k.a the 'thing' sparks immediate infatuation) and inject their electricity into the hearts of their audience. The current that captivates the clients + cash + OMFG opportunities.
Her mission is to help bold biz owners who know they were born to be different effortlessly get paid to be the fullest expression of themselves. Because with a powerful voice you can change the world. And with that type of impact, you deserve the recognition, freedom and money that comes with it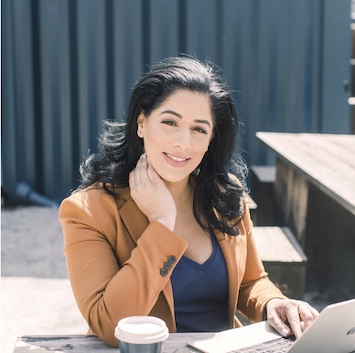 "How to connect in order to find success in business"
Michelle Enjoli (Atlanta, GA) is a communications strategist, speaker, writer and business coach. She learned the power of connecting on a presidential campaign trail while she was in college and was awarded her dream job as a producer in New York City for a national morning show before she received her degree. She has worked for some amazing brands in television and marketing including Univision, Mercedes-Benz and Delta Air Lines.
While at Mercedes-Benz, she created her own business resource group to connect young professionals with leaders. She is the founder of Connect, a blog and coaching business focused on educating others on using the power of connection to achieve success in business.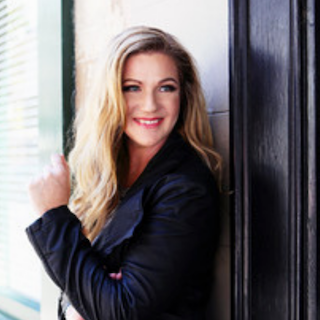 'How to build spiritually and financially aligned business of your dreams'
Angela Monteiro Pereira (Adelaide, AUS) as a leading Women's empowerment coach, serves her clients with her intuitive strategies to ensure they are profitable and create a business and life they love.
As a single mum for 15 years, she knew all too well the struggle most women face in trying to make ends meet and provide for their families. She simply wasn't prepared to sit by when she had the knowledge to turn their lives around.
Today, Angela works with women helping them create financial freedom from a sacred, spiritual space. She works as a Business Development Coach, Mentor, Course Creator and Keynote Speaker.
She helps women gain clarity on their divine gifts, align it with a profitable business strategy, so they can create a life of freedom.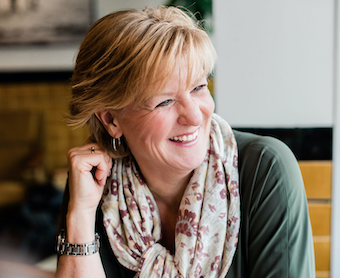 "From hiding to thriving - the roadmap to confident visibility"
Nicoline Huizinga (Netherlands) is a Dutch certified, self-employed confidence and visibility strategist, coach, speaker, and author of the book 'Flick the F*ck It Switch' due to be published in June 2019.
She helps female solopreneurs to be visible on relevant platforms for them to land great client contracts.
Nicoline's services include coaching and training for groups and in 1:1 programme for female service providers to increase their authority with confidence, to sell to ideal clients with ease and to increase turnover as a result.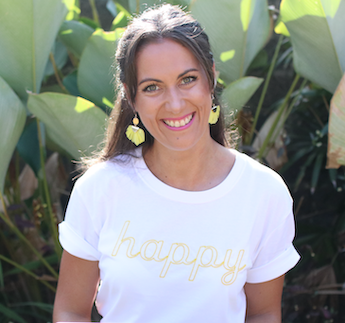 "How to use & enjoy social media to grow your brand, expand your reach & increase business in 2019"
Samantha Hearne (UK) Samantha as a business coach has built a 6 figure business in her first year, whilst still working full time as a senior leadership teacher.
In this first year Samantha grew her business to selling out her 1 to 1 coaching spaces, self-publishing a best selling book, launching a podcast and had over 10 external speaking events - all through social media. No ads, funnels or email list.
Samantha is going to share with you her 5 top tips to grow your business and your brand in 2019, using social media and leverage the platforms you already use.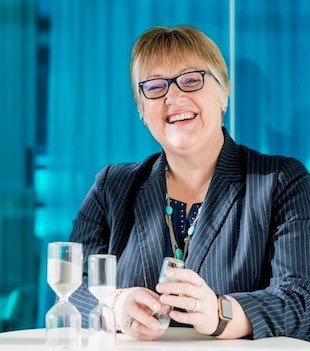 "Personality types and what do you need to know when creating new business partnerships"
Elaine Leen (Nantes, France) is a certified team and professional ICF coach. With a Masters in Educational Sciences, specialised in Management, from the University of Nantes, France and a degree in European Business Administration from Neoma Business School in Reims and Middlesex University in London, Elaine is bilingual English and French. Following a career of more than 20 years as a manager and trainer, she was appointed Head of International for PerformanSe, the leader of the French behavioral assessment market.
Combining her passion for building awareness of strengths with her desire to empower as many individuals as possible, Elaine decided to focus on the contributions of psychometrics in business coaching. She is a founder of Impacts4, a company whose purpose is to enable team leaders, entrepreneurs and business partners discover their true potential and align their strategy with their unique talents.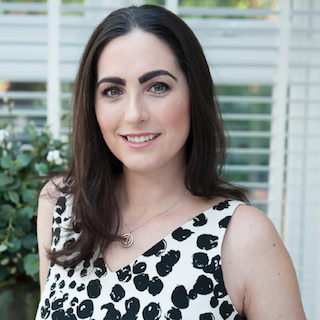 'The journey from a successful career, to postpartum depression, to turning my business around'
Lisa Marie (UK) is the founder and CEO of Moska design and style, an award-winning luxury Interior design studio in the Surrey Hills, specializing in delivering high -end residential interiors for both private clients and luxury property development companies within the UK.

With a keen eye and meticulous attention to detail, together with vast experience working as Lead Interior Designer for a multi-award winning, luxury residential developer based in Surrey, Lisa Marie now designs luxury properties throughout London and the South-East of England as well style exquisite shoots and parties in breath-taking locations providing clients with memorable moments to last a lifetime.

Lisa Marie is the powerhouse behind the business a mother to 20-month-old Eden and a wife to a man of her dreams. She most enjoys travel, working with her incredible clients and growing her business at Moska Design.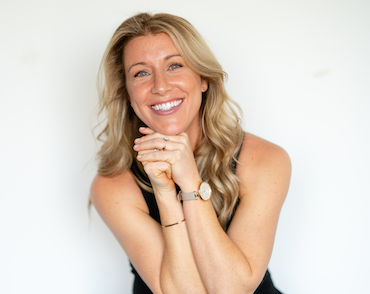 "Starting with the right intentions in life and business"
Stacy Rae (Cambridge, UK) is 30 years old and born in raised in South Florida, USA. A beach bum and adventure junkie at heart, she managed to stay in one place long enough to obtain a Bachelor's in Exercise Science and a Master's in Exercise Physiology and Sports Nutrition from Florida State University. After accepting her first job out of graduate school working as a Registered Dietitian for the US Military, she met the man of her dreams and quit her full-time job to follow love across the ocean.
She now lives in Cambridge, UK and just began her first online business Stacy Rae Wellness in November of 2018 and is now nourishing her mind and her client's souls with this new adventure toward wellness for all involved.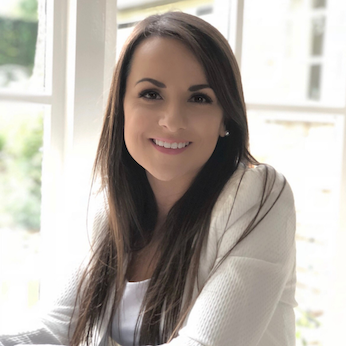 "The power of your mind in creating a successful business"
Victoria Maskell (Cambridgeshire, UK), a mindset coach who works with female entrepreneurs that are facing roadblocks in their business and takes them through her unique program using NLP, BWRT and the latest mindset techniques.
She shows them how to banish self-doubt and exterminate the fear that is stopping them from attracting their dream clients and the wealth and success that they deeply desire.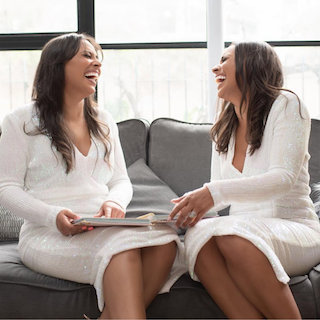 'In Two Minds... Manifesting Your Heart's Sparkling Desires'
LOA Twins (UK) - Candice & Tesha Matthew (UK) Europe's Leading Law of Attraction Identical Twin Coaches, Qualified Teachers, Authors, and Earth Angels, Share their gorgeous journey in business together, untold sparkling secrets to success with insightful, self-designed, innovative and life-changing LOA techniques and strategies to unlock your beautiful business abundance and to manifest your hearts sparkling desires...
Get ready for some hot off the press juicy Law of Attraction and Manifesting gossip straight from the top and details on their forthcoming official book launch 'In Two Minds' as well as a exclusive opportunity to preview and purchase their publishing Rise & Sparkle Law of Attraction Journal... supporting you to understand and believe in your universal truth and the beauty of your desires!
The Twins as well as their higher selves are very excited to connect with beautiful souls from Women in Business community and hope that you are ready for a Two inspirational connection, sparkling smiles, guaranteed giggles, and some happy tears to soothe your fears that have held you back for years!!
Open Discussion - 'Work & Life Balance' Panelists: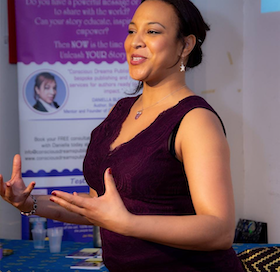 Daniella Blechner is Founder of Conscious Dreams Publishing, Bestselling Author and Book Journey Mentor who is passionate about inspiring and empowering authors to transform their stories, messages and powerful journeys into books of impact and influence.
Daniella assists authors through the publishing process and helps them to create, publish and market professional books of value and significance. Over the last eighteen months, Conscious Dreams Publishing has published over 40 books, 11 of which have become bestsellers Daniella has also mentored over 80 authors and has been shortlisted for the National Diversity Entrepreneur of Excellence Award. She is passionate about empowering authors through this process and is always looking for authors with powerful messages and stories to share with the world; ones that educate, inspire and empower. She runs a workshop for aspiring female authors called The Power of Your Story to assist them in gaining clarity and vision for their book as well as get clear on the self-publishing and writing process.
She is passionate about providing a platform for women to have their voices heard and stories shared in a space of empowerment. Her conscious dream is to ensure that our unseen images and unheard voices are portrayed positively on a global scale and that those stories are told by those who experience them.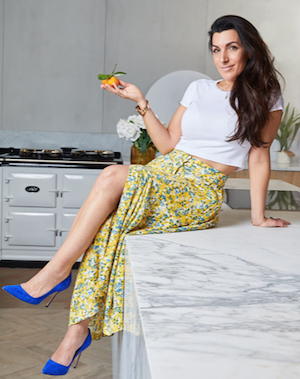 Naomi Buff is a Holistic Wellness Coach, Superfood Supplier and Kitchen Consultant, currently living in Kent after residing in Monaco for 7 years previously where her brand was born and initially launched.
Naomi's wellness career began in 2011, after struggling with finding foods her toddler son would eat and eventually discovering his love of healthy juices. She soon after enrolled with The Institute of Integrative Nutrition' to study Holistic Health Coaching. Naomi's wellness career and achievements include becoming the first superfood supplier in Monaco and Kitchen Consultancy with some of Monaco's top restaurants and hotels including The Fairmont Hotel, she has also been featured on Riviera Radio and Monaco Masterchef (making it through to the semi-finals).
Naomi has been hosting Women's Wellness Cookery workshops for over 7 years in Monaco which she has recently launched in Kent and online, over the years she has coached and taught hundreds of women and inspired positive achievable change in their diet and lifestyle through simply committing to making one small change at a time.
In 2015 she created a range of superfood and adaptogenic powered blends I AM Beautiful, I AM Energised and I AM Lean which were formulated by leading Nutritional Scientist, Sara Palmer Hussey. Her products address the needs of the issues that women were facing in easy to use tasty powdered blend. The blends are stocked in Harrods, The Fairmont Monaco, and Six Sense Spas.
Naomi has also completed advanced studies in Eating Psychology and is currently undergoing an advanced Hormone Health certification with IIN. She is very passionate about empowering and inspiring women through her products, workshops, blogs, and recipes.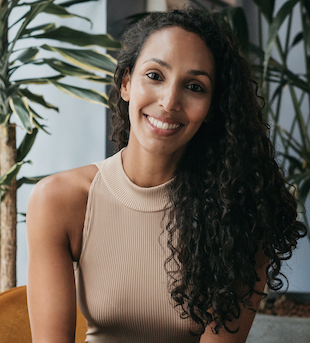 Sabi Kerr is self-love & transformational life coach. She guides women to love themselves, and in transforming their relationship with themselves they are able to transform their lives, their work, and their relationships with others.
She believes that feeling worthy of the life we desire is the most important factor to work on for us to be able to call in that life.
She is passionate about helping women to fully step into their power so they can create a life that feels fulfilling and purposeful.
She's also a yoga teacher and is currently living in Bali, coaching and teaching yoga.


More Panellists coming soon!
Important Information:
*This event comes with a delicious macaroon tower, flowers and balloons displays, champagne bar
**Snacks and drinks to be provided throughout the day
***Premium ticket holders get access to front row seats, a 1-2-1 mentoring session with one of our speakers and a goodie bag worth £150.
****Women in Business Club Members get a special discount to this event
*****Disclaimer: this event may be photographed or/and filmed - by purchasing a ticket you agree for your photos/video to be taken.
****** If you have any special need or requirements please email us contact@womeninbusiness.online
Event Venue: FORA - 180 Borough High St, London SE1 1LB - Closest stations: Borough & London Bridge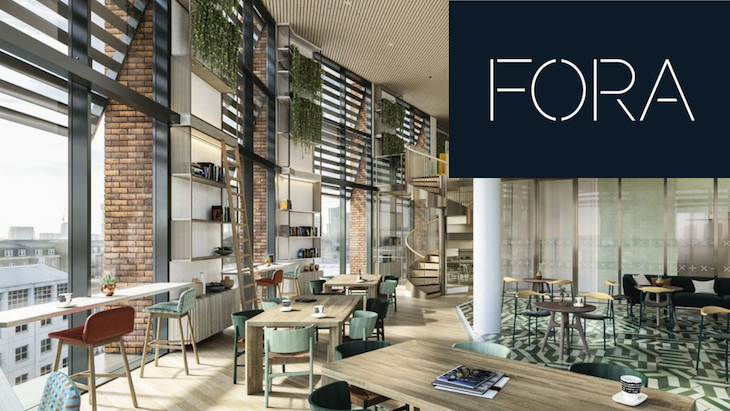 Fora - beautifully designed and contemporary flexible workspaces, located across Central London. This venue located just a stone throw away from London Bridge and Borough station. Fora offer beautiful and contemporary office and co-working space for a modern business owner. Find out more at https://www.foraspace.com

Blooms & Candy - Flower and gifts delivery service in London - making our event beautiful with flower decorations and sweet treat candy displays.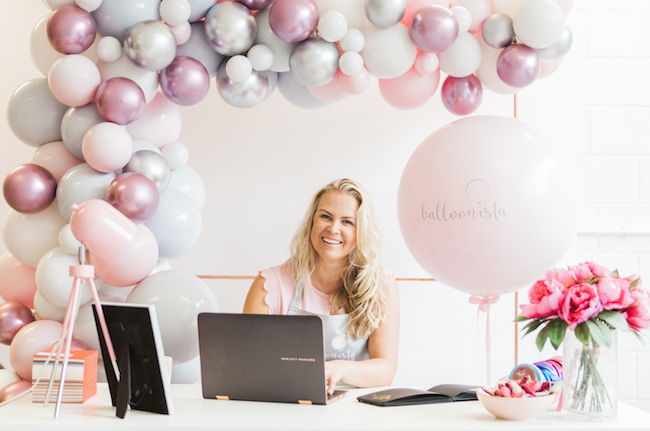 Balloonista's creative flair will be on full display at our upcoming Women in Business event. You can expect balloon displays and decorations Created By Aurelia. Aurelija has always been creative and dreamed to be a real business owner where she could express her creativity and put smiles on people's faces.
Visit https://www.balloonista.com
Have a peek at our last year's event https://www.youtube.com/watch?v=JQFtNISsFFs