On 12 October 2021,Innovate UK EDGE and BRE are hosting Women in Innovation: Women in Construction webinar.
About this event
Innovate UK EDGE is hosting a Women in Innovation series of webinars in recognition of the leading role women are playing within innovative growth SMEs. This webinar features an all-female panel who will share their insights, experiences and tips to succeed as a female in the Construction industry.
Agenda:
-Opening address & Introduction to BRE - Gillian Charlesworth, CEO, BRE
-Introduction to Innovate UK EDGE support - Julie Pauley, Ecosystem Relationship & Gateway Lead, Innovate UK EDGE
-Panel introduction and discussion chaired by Lorraine Turner, Innovation & Growth Specialist, Innovate UK EDGE with:
Alison Nicholl, Head of Constructing Excellence, BRE
Chloe Donovan, Natural Building Systems
Emily Cardy, CIOB Chartered Institute of Building
Kerry Young, Resourcing Partner, BRE – shares on challenges / how BRE recruits to actively bring women into the Construction / Building sector
-Q&A
Innovate UK EDGE is a key part of the UK innovation agency's investment in the innovative businesses that drive economic growth. It complements Innovate UK project funding with intensive, specialist-led support for such ambitious businesses. Each high-potential, innovative business in our portfolio benefits from the objective perspective of a dedicated innovation and growth specialist local to them.
BRE delivers innovative and rigorous products, services, standards and qualifications which are used around the globe to make buildings better for people and for the environment. For a century we have provided government and industry with cutting edge research and testing to make buildings safer and more sustainable. BRE's ambition is to be the world's leading innovation, science and data hub for the built environment. By developing science-led solutions to urgent challenges, we will build a thriving and sustainable world.
Biographies:
Gillian Charlesworth, CEO, BRE
As BRE Group's Chief Executive, Gillian is responsible for the organisation's strategy and performance. She works closely with BRE Trustees and the Group Board to define our purpose, vision and long-term goals.
Before joining BRE Group, Gillian was an Executive Director at RICS, where she held a number of roles covering assurance and enforcement of standards, global brand growth and thought leadership. She is passionate about the importance and potential of the built environment in creating sustainable, vibrant and productive life on the planet.
In her earlier career Gillian worked in the UK Civil service and with several professions and industries as a regulator and advocate. She promotes responsible leadership and one of her career highlights was being included in Women of the Future's inaugural top 50 list of Kind Leaders in 2018.
Alison Nicholl, Head of Constructing Excellence - BRE
Alison Nicholl has a background in knowledge transfer, driving innovation and change into the construction sector both in the UK and overseas. Alison is currently Head of Constructing Excellence, where she works with its members and wider movement to drive positive change in the built environment. Alison has a passion for transforming the construction sector into a more innovative, inclusive and sustainable industry.
Emily Cardy, Tomorrow's Leader Champion - CIOB Chartered Institute of Building
Emily began her journey into the construction industry 8 years ago, moving from domestic maintenance and development, to large scale commercial project management. Emily studied building surveying full time whilst working in project management as a single parent and went on to receive an award of recognition for highest overall outcome on her course from the CIOB. Early in her move into large scale construction, Emily was named Women in Property Regional Woman of the Year and began advocating for diversity and ethical practice in the industry. She is now a member of CIOB's EDI Gender and Diversity subdivision board, and a tomorrow's leaders champion.
Her involvement with mentoring, CIOB, and research into mental health and ethical practice within the industry sparked a passion for driving change, which led to working full time on transforming the construction sector into a more sustainable, inclusive, and desirable industry.
Kerry Young, Resourcing Partner, BRE
Kerry Young has over 15 years' experience in the recruitment industry, covering a number of industry sectors. She has been the Resourcing Manager at BRE for 3 years and is responsible for all recruitment needs across the business, including the management of their Early Talent schemes. Kerry has implemented a number of changes in how BRE attract talent, which has seen a hugely positive shift in the number of women applying for and securing roles at all levels of the organisation.
Chloe Donovan, Director of Operations, Natural Building Systems
Chloe Donovan is the Director of Operations for Natural Building Systems who are developing the ADEPT system; an adaptable modular solution for homes and offices which uses unique breathable and low-carbon composite panels. She is based in East Anglia and has previously she has worked in a variety of operational and facilitation roles across the third sector.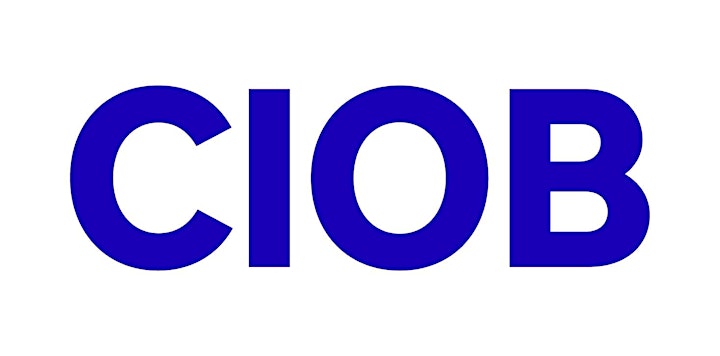 Organiser of Women in Innovation: Women in Construction
Innovate UK EDGE (formerly Enterprise Europe Network) helps businesses to innovate and grow on an international scale. It is the world's largest support network for small and medium-sized enterprises with international ambitions.
UK Businesses are facing many challenges due to the COVID-19 pandemic, and so Innovate UK EDGE has adapted its services to help ensure that your business is agile enough to adapt to these changes. Innovate UK EDGE Innovation Growth Specialists take a holistic approach to deliver fully funded, tailored innovation and growth support. Our business support gives SMEs access to up to 5 days with our Innovation Growth Specialists, where they'll access strategic coaching, mentoring and advisory support designed to help businesses review their current situation and establish foundations to stabilise their business and maximise business growth opportunities through innovation.
Some of our key support areas include access to finance and funding, marketing, operations, supply chain, government support and investors. Business can also have access to additional services including Innovation & Growth coaching, Global Business Innovation Programmes, Partnering opportunities, Pitchfest, Scaleup programme and Innovate 2 Succeed.
We work closely with Department of International Trade and other European, national and regional partners to help your business make the most of European opportunities.