Women In International Development: Agents of Change.

Tuesday, February 28, 2012 from 6:00 PM to 8:00 PM (GMT)
Event Details
The Visible Women Campaign has launched the VW Speaks 'Inspiring the Aspiring' Tour. It is a unique exchange where female speakers from a wide range of backgrounds including Politics, Business, International Development, and Technology will provide insight, debate and discussion on a range of topics relevant to the young women in the world of work and wider society.
We are pleased to announce the 4th edition to series of our 'Inspiring the Aspiring' events : 
 Women As Agents Of Change:
Leadership, Livelihoods and Legacy
Tuesday 28th February 2012, 6-8pm
VW Speaks will celebrate women's commitment to improving their communities nationally and internationally. We are embracing the notion of women as active agents in social change and are hoping to encourage further female participation in the fight for a better world.
Key note speakers on the night include :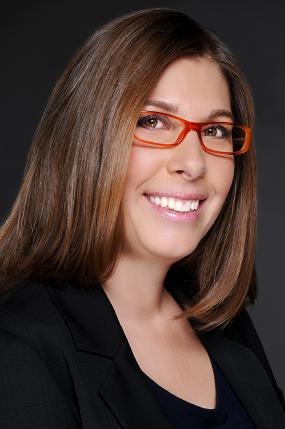 Henriette Kolb, CEO, Cherie Blair Foundation for Women 


Henriette is the CEO of the Cherie Blair Foundation for Women. Under her leadership the Foundation has grown into a widely respected organisation which works to advance women entrepreneurs in more than 20 countries across Africa, Asia and the Middle East. Henriette was recognised for her work by Devex who selected her as one of the top 40 under 40 international development leaders in London.
Before joining the Cherie Blair Foundation for Women, Henriette worked for the Office of the UN Special Coordinator for the Middle East Peace Process and as an advisor for Quartet Representative Tony Blair in Jerusalem. Henriette has also held positions with the European Commission in the Delegation to Tanzania on health, HIV/AIDS and governance; German Techn ical Cooperation on aid modalities and international cooperation mechanisms; and the Friedrich Ebert Foundation, where she worked on conflict reduction, civic education and socio-economic issues in East Africa. Henriette graduated with an MSc in Development Studies from the School of Oriental and African Studies in London.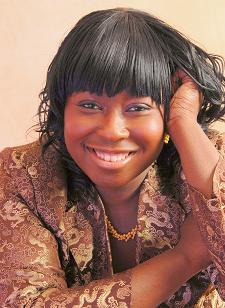 Hannah Acquah, Founder and CEO, The Knowledge Channel   

Hannah Acquah, is an economist specialising in African strategic business opportunities and economic development with over 10 years of experience across 4 continents, within the commercial, diplomatic and professional educational sectors.Hannah is the founder of The Knowledge Channel (TKC) is a UK education organisation with a mission of being known for its capacity building programmes throughout Africa by 2015.TKC is headquartered in London, UK with offices in Ghana and Nigeria.TKC puts this in practice through its online platforms that broadcasts e-training programmes and via smart phones. TKC is targeting, Africa's future generation of entrepreneurs, business and public sector leaders primarily below the age of 25 years; a group that represents 60% of the African population (approximately 600 million young people – World Bank statistics), with the aim of training 1% of its African target market by 2015 (about 6 million young people). TKC bridges the knowledge and skills gap for students, young professionals, entrepreneurs and artisans in Africa, through higher-education, professional enhancement, employability enhancement and entrepreneurial skills training and qualifications. 
Exhibitors on the night include:
Viviane Williams 'Social Creative Entrepreneur'
Viviane is the founder, the Managing director for the creative behavioural change social enterprise 'Wakeup Campaign'and the developer of a new sustainable fashion networking initiative, 'Conscious swap shopping'.

Whilst studying for her Masters degree at Goldsmiths University of London. 'Wakeup Campaign' grew from an experience gained whilst doing development work with a group of 16 UK individuals, run by Platform2 for 3 months in a small village called Kasapin in Ghana, 2009.

Becoming enlightened whilst being in Africa, a positive outlook to change, development and progress for human kind was born. By combining design and creativity, with business strategy and logistics, 'Wakeup Campaign'onlyproduces work for social and sustainable projects, companies and organisations for them to have a unique voice.

Wakeup campaign has worked for companies such as: Battersea Arts Cente, Remade in Brixton, Christian Aid, Yaarah Schools and many more.

Wakeup Campaign's ultimate aim is to use creative skills to propel social companies, in order for them to flourish so they can help change the world.

Karen Safo - Barnieh
Youth Development Ghana (YDG): It is a Not-for-profit organisation aiming to emancipate many from the injustice derived from international trading in Ghana. This mainly being trafficking and child slave labour.
Youth Development Ghana although we're improving the lives of the youth in Ghana, decided to tackle the cause of the impoverishment of the youth as opposed to the effects. Therefore Youth Development Ghana are now also lobbying, campaigning by writing various articles to raise 
awareness
 of the social implications that production of chocolate has upon the youth that are trafficked to work on the cocoa fields Ghana. Furthermore we also and researching and analysing the influences international trade law has upon the vicious cycle of child slave labour and put forward alternative ways in which the law could 
benefit
 those who work on the coco fields.
Youth Development Ghana believe that 'we must live simply, so that they must simply live'. And in terms of the injustice of international trade, YDG strives to inform and educate consumers like ourselves about the issues that emanate from international trade so that they can make informed decisions about the chocolates that they purchase. It is this decision that will make a difference to the youth in Ghana and their devel
opment, so that we can provide them with the gift of freedom to educate themselves, to 
pursue
 their dreams, and emancipate them from the trafficking and child slave labour.
Due to a strict limit on numbers to this event, we are charging a small entry fee to cover costs for the evening.  This event will be entry with ticket only, and there will not be tickets available on the door - so get your ticket in advance!
When & Where

Kings College London
Room, 2.40
Waterloo Campus, Franklin Wilkins Building
Central London


Tuesday, February 28, 2012 from 6:00 PM to 8:00 PM (GMT)
Add to my calendar
Organizer
The Visible Women (VW) Campaign is a women in leadership campaign that seeks to challenge the under-representation of women in certain industries and senior management poisitons. The VW Campaign is part of Elevation Networks.