Description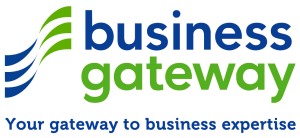 This event in partnership with Business Gateway Stirling as a launch event for Business Gateway Stirling's Women into Business Workshops. by signing up for this event you are agreeing to the Business Gateway Privacy Policy which we would encourage you to read: https://www.bgateway.com/info/privacy-policy
We are delighted to announce that due to popular demand, and as part of our Stirling Business Week, our Women in Leadership event is back!
At this year's event we will:
Hear from women in leadership positions from a wide variety of industries

Gain a deeper understanding of the skills that you need to be an effective leader

Examine the barriers facing female leaders and how to overcome them

Have the opportunity to put questions to our panel of female business leaders

Network with peers facing similar challenges
Suzanne George, CEO,
Denvir
Marketing
Elaine Morgan Machray, Founder She's in Biz Stirling and The Re-Invention Room.
Elaine is the leader of She's In Biz networking group, a new venture which launches in Stirling 6/6/18.She is passionate about business, especially women in business, and has been running her own, The Re-Invention Room and Stirling Fitness for 12 years.Elaine also has a huge interest in combatting the problems associated with domestic and emotional abuse and is a supporter of Women's Aid and Parental Alienation charities.She believes that being fit and looking good have a huge impact on our confidence and mental health, therefore helping women to realise their dreams and achieve their goals.
Keira Proctor, Managing Director, A. Proctor Group Ltd.
Keira
spends her days in the Victorian house that's been in her family for generations, sitting at the desk that used to be her grandfather's, with her dog Dougal at her feet. And it's from there, now converted to a fully functioning office which houses over half of the company's 130 staff that she runs her award-winning and rapidly growing family business, looking to expand into new markets all over the world.
Bid Stanger, Director, Stanger Pro limited
Bid Stanger is a very proud Kiwi, like most New Zealanders she has a real passion for sport. A successful junior athlete who found the transition to senior level challenging and difficult she is intrigued by what more can be done to help people reach their potential.

She juggles her role at Stanger Pro with supporting her 3 sporty kids along with sneaking in as much outdoor physical activity as time permits.
Sam Greer, Skills Development Scotland
Working for Skills Development Scotland in an Employer Advisory role, Sam draws on her years in Leadership, entrepreneurship and director roles. At 30 she left her sales career to join her husband in Garden of Eden Tree Care where she learnt to climb and fell trees, negotiate a £1.5m contract and grow the business to 42 employees. She has started a property developing company which had to adapt to property maintenance during the banking crisis, worked in advisory/consultancy roles, ran a language school in Spain and last year briefly ran an Engineering Training Company. Sam uses her good and bad times as learning opportunities and now spends her life helping Business owners avoid some of the pitfalls and thrive and grow.
12:00 Registration, Networking and Lunch
12:45 Welcome from Business Gateway Stirling, launching Women into Business workshops
12:50 Panellist Intros (10 Mins Each)
13:40 Q&A / Discussion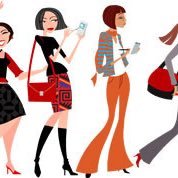 This event is in partnership with She's in Biz Stirling, a brand new business networking group for women who are serious about their business. She's in the Biz events will be both fun and functional. Shes in the Biz will be building a collaborative cutting-edge business community based on honesty, trust and chatter. Join the Facebook Group, or follow them on twitter for more information and their next event.