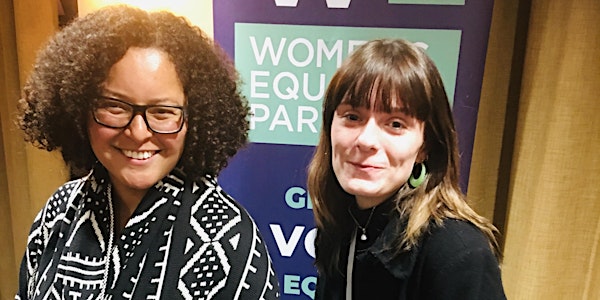 Women In Power To Empower: An Online Screening
Women In Power To Empower: an online screening Join the GM Branch of the Women's Equality Party on Friday 10th December at 7pm
About this event
Women In Power To Empower: an online screening
Join the GM Branch of the Women's Equality Party on Friday 10th December at 7pm for an online screening of their fabulous event: GM Women In Power To Empower in association with The Zebra Partnership* and Access Creative College aka Zebra Tribe Media.
Held earlier this autumn at Manchester's Royal Exchange, and now to coincide with the culmination of 16 Days of Activism against gender-based violence, this screening will be a fantastic chance to hear from Mandu Reid, the leader of the Women's Equality Party and the only person of colour to lead a UK political party, in conversation with:
Sofia Higgins: Chair of the Board of Trustees for Trafford Domestic Abuse Services
Dr Muna Abdel Aziz: Director of Public Health for Salford
Maggie Oliver: the Maggie Oliver Foundation
and facilitated by Claire-Marie Boggiano (Lecturer in Leadership and Executive Coach).
This is a free event but donations are gratefully received to further the work and campaigning of the Women's Equality Party across Greater Manchester.
Friday 10th December
7pm – 8.30pm
WHEN YOU REGISTER THE ZOOM LINK WILL BE EMAILED TO YOU ON THE DAY OF THE SCREENING. DON'T FORGET TO CHECK YOUR SPAM FOLDER.
The Zebra Partnership *
A Fellow of the Royal Society of Arts, Carol Ann Whitehead is the award winning Managing Director and Co-Founder of The Zebra Partnership - a Publishing, Events and Marketing agency working with consultants, freelancers and performers on a project by project basis.
She is a part time lecturer for Events, Esports and Vocal Artist students at Access Creative College, on the Northern Power Women Power List, the Chartered Management Institute Women's Committee, Pankhurst Trust Ambassador and a member of the Manchester City Council Steering Committee for International Women's Day Festival.
Carol Ann delivered an 'Improving Wiki Diversity' lecture at the United Nations Youth Association in Denmark and mentored them to host their own Editathon event, she is an action partner for the annual United Nations Global Festival of Action and was awarded Global Goodwill Ambassador in 2019.
In April 2021 Carol Ann was honoured to be named Sustainable Development Goals (SDG) Champion in the top 100 Social Media Influencers.
🔸Main image is party leader Mandu Reid with Access Creative Colleg Media student Josephine Grylls-Brine. Image credit Carol Ann Whitehead FRSA, The Zebra Partnership.
🔸Other images Daizy Whitehead aged 14 for The Zebra Partnership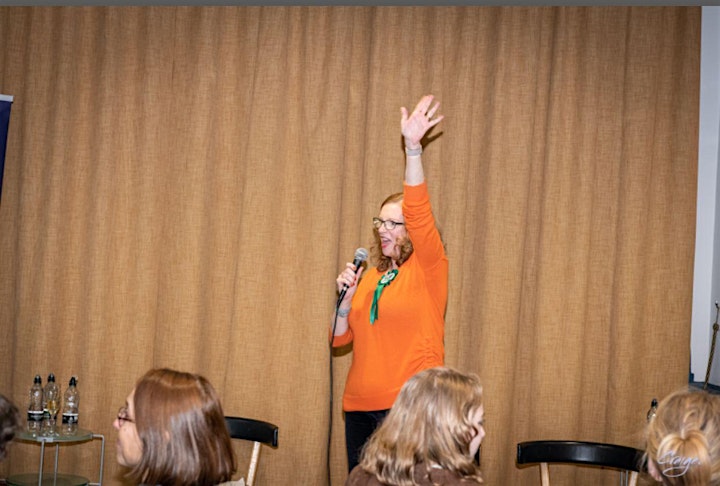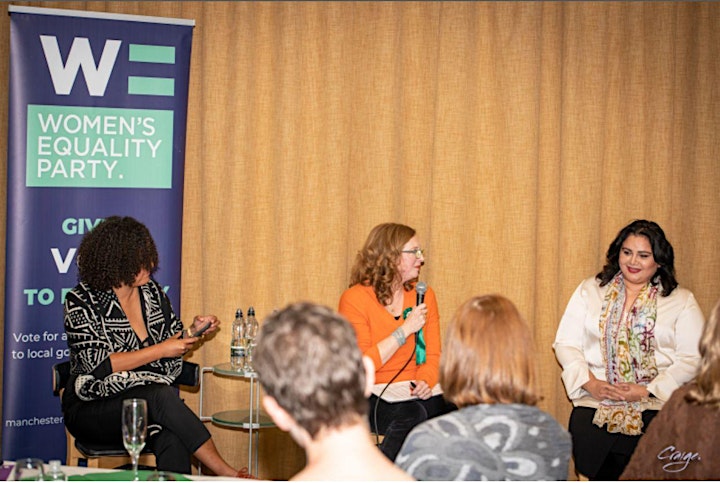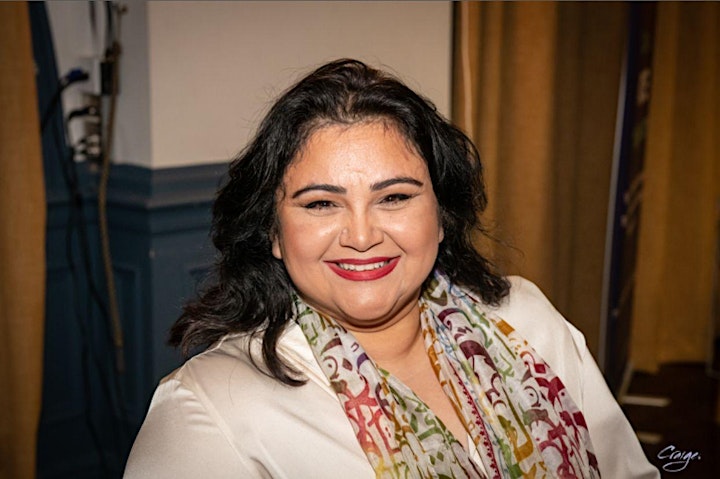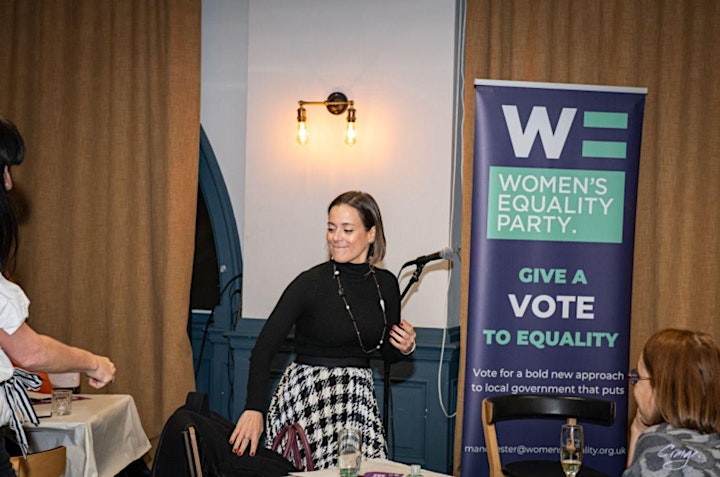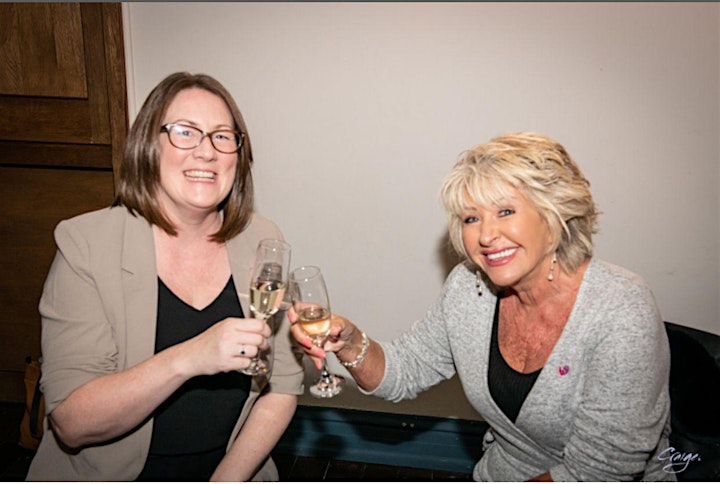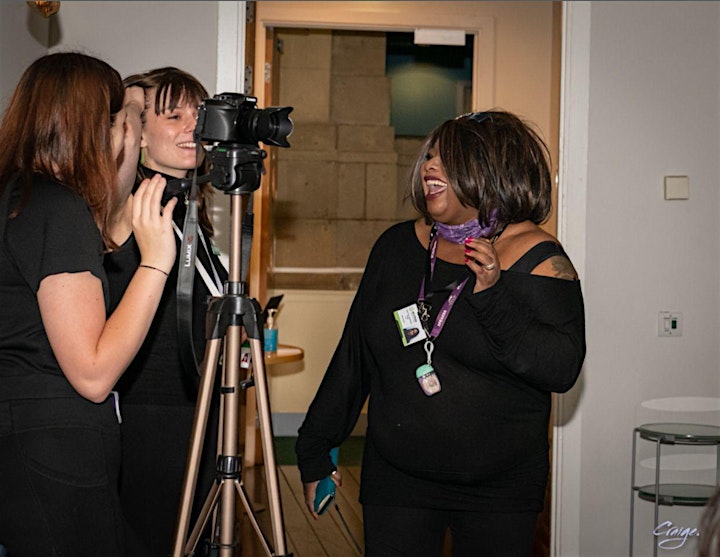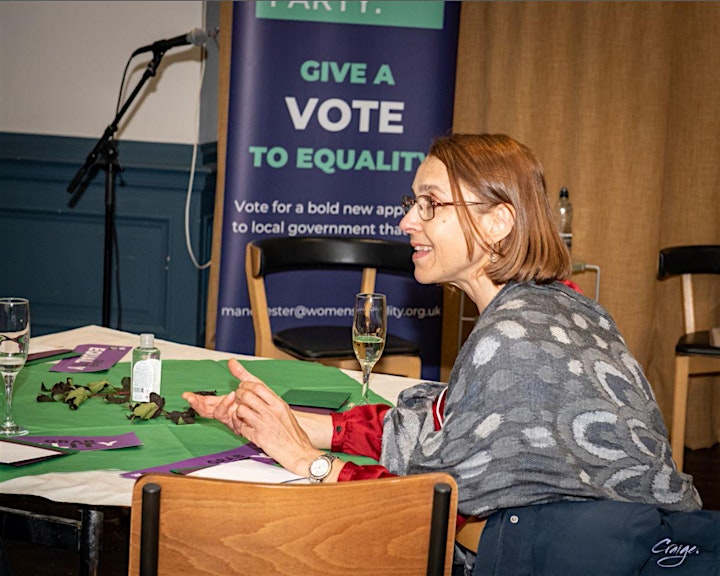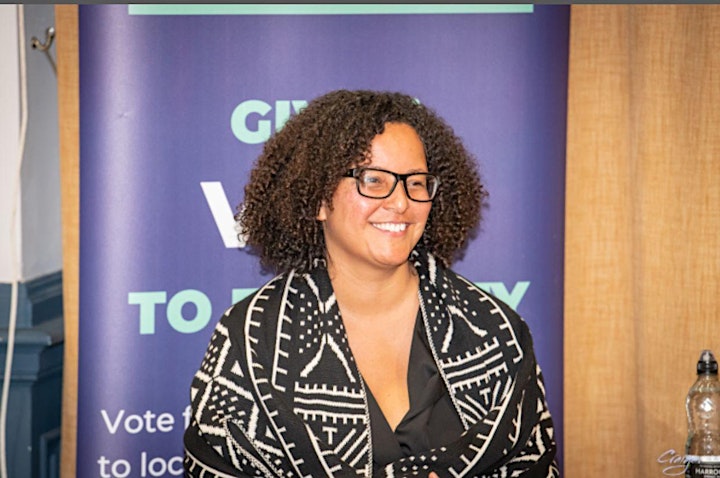 Organizer of Women In Power To Empower: An Online Screening
About the Women's Equality Party
Equality for women isn't a women's issue. When women fulfill their potential, everyone benefits. Equality means better politics, a more vibrant economy, a workforce that draws on the talents of the whole population and a society at ease with itself.