Description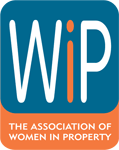 Women in Property's Devon and Cornwall Satellite Branch invites you to join Natalie Barham (who has two children aged 6 and 3) for a coffee and chance to share your thoughts and experiences with other like-minded mums and mums-to-be (babies and toddlers are of course welcome). Previously held at Eva's World and now at Rockets & Rascals on the Barbican.
As always, this is a free event and you are welcome to come along for just a drink and a chat but please note you will need to pay for your own food and drinks on the day. There is no obligation to stay for any specific length of time and there is no need to book a space, but if you are interested in coming along, please drop Natalie an email at nlb@gardandco.com to give her an idea of who and how many to expect. The event is open to both members and non-members and is aimed at mums with children of any age and also mums-to-be. Babies and toddlers are of course also welcome.
These informal meet-ups provide a neutral forum where working mums can share their experiences of balancing both family and work, where mums on maternity leave can discuss their thoughts and concerns about returning to work and where expectant mums can get an insight into the amazing, but at times challenging 'world' they are about to enter.
Your thoughts and input on this type of event would be appreciated and feedback is welcome.
We would also like to take this opportunity to let you know that you can freeze your membership whilst you are on maternity leave. When you return to work you can then re-activate the remaining period of your membership. Please contact our national membership administrator membership@womeninproperty.org.uk for further information.
---
visit the website for more details: http://www.womeninproperty.org.uk/branches/devon-cornwall-satellite.aspx
The South West 2017 Student Awards are sponsored by: