Women in Social Housing Yorkshire & Humber - Personal Resilience Workshop w...
Description

The Women in Social Housing Network Yorkshire and Humber Branch are pleased to invite you to our latest workshop on 'Personal Resilience' and the importance of wellbeing in personal and business success.
Mental Health challenges and "burn out" issues are on the rise in a society that seems to have more demands than ever on our emotion and intellect. How do some appear to do well in this environment and others struggle? No one knows exactly, but this session will give you some insight into approaches to life taken by those who are getting the balance more right than not!
The workshop will be facilitated by our special guest speaker Ken Perry, Founder and Director of Do-Well (UK) Ltd. Ken will guide you through various ways to manage your own personal situation and by the end of the event, delegates will:
Have explored 14 aspects of personal resilience

Have had the opportunity to discuss and review each aspect

Be able consider their own current approach to personal resilience

Be in a position to reflect upon what personal action is required to improve their current position
Speaker biography - Ken Perry is Founder and Director of Do-Well (UK) Ltd, a personal, leadership and organisational success business. Working across all sectors in England and Wales, Do-Well helps conceptualise purpose and supports mobilisation to achieve. Prior to establishing Do-Well in 2014, Ken has over 14 years' experience as a Chief Executive and has held roles of Chair and Board Member as a NED. He has an MBA from the Open University Business School, is a Fellow of the RSA, a Member of the Institute of Directors and a member of the Chartered Institute of Housing by examination. More information can be found at www.do-well.co.uk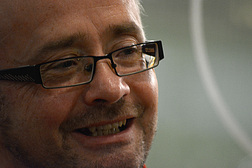 So why not invest some time in you and come and join us for what promises to be an interactive and supportive session. The event will start at 9.30am with refreshments for a 10.00am start and end at 13.30pm followed by a light lunch with the opportunity to network.
This event is free to WISH members and £30.00 to non members. It is also open to all housing people of any gender, places are limited so please book your tickets asap to avoid disappointment and should you wish to know more about the event please email yorkshire@wishgb.co.uk.
Did you know that Corporate Membership allows up to 4 people per event? If you wish to find out more about the Women In Social Housing network and membership please go to our website www.wishgb.co.uk and follow the links.
Finally we would like to thank Ken for sharing his knowledge and wisdom with us and Yorkshire Housing for hosting the event, we really appreciate their support.