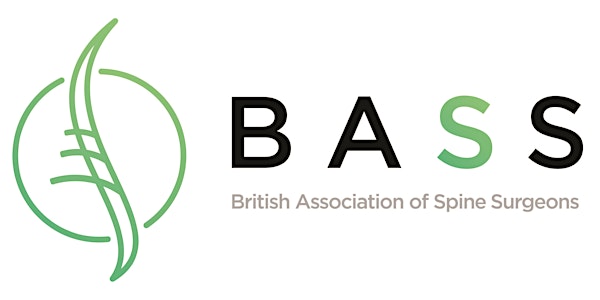 Women in Spine Education Meeting (WISE) Celebrating Women In Spine Surgery
Location
Kings Head Hotel
24 Market Place
Cirencester
GL7 2NW
United Kingdom
Women in Spine Education Meeting (WISE) Celebrating Women In Spine Surgery
About this event
A one and a half day event aimed at any doctor wishing to pursue a career in spine surgery.
Get insider information to help you navigate a career towards spine surgery
Excellent opportunity to network and build mentorships with experienced spine surgeons.
Registration Fee: £50.00 (fee includes one night accommodation at the Kings Head Hotel and evening dinner on the Friday)
Guest Lectures
'The changing face of spine surgery' - Mike Grevitt
'Becoming a female spine surgeon in Canada' - Supriya Singh
'Future of Spine Surgery: Robotics/endoscopic spine' - Paul Houle
With many other sessions, speakers and networking opportunities!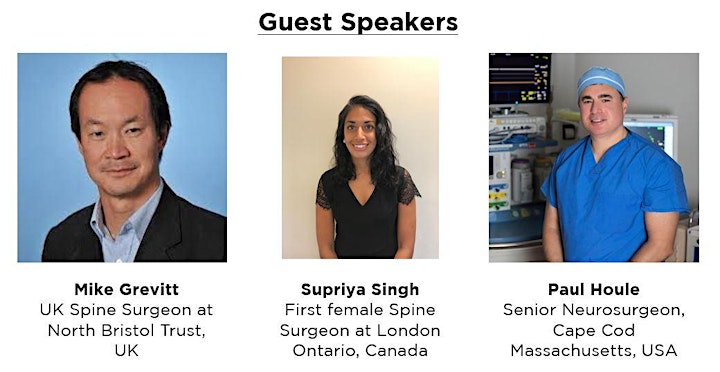 Full Programme (Subject to changes)
Day 1: Friday 18th November 2022
0800-0900 - Delegate arrival and registration
0900-0915 - Welcome address - Hui-Ling Kerr, BASS membership sec
0915-0935 - Guest lecture: The changing face of spine surgery - Mike Grevitt, Consultant Spine Surgeon Bristol Childrens Hospital
0935-1000 - Trials and tribulations of being a female spine surgical trainee: how can we make it better? - Priyanka Jani, BASS diversity rep and ST8 orthopaedic trainee
1000-1020 - Tips for becoming an NHS consultant spine surgeon - Sheweidin Aziz, 1st year consultant
1020-1030 - Sponsor presentation - Edge Medical
1030-1045 - Coffee break + networking
1045 -1300 - Difficult cases: Tips for a first year consultant (Speakers TBC)
1300 -1400 - Lunch
1400 -1430 - Training future spine surgeons: How to do it well and how avoid pitfalls - Shreya Shrinivas, Consultant Spine Surgeon Sheffield
1430 -1500 - Guest lecture: Becoming a female spine surgeon in Canada, Supriya Singh , Consultant spine surgeon London Ontario, Canada
1500 - 1520 - Fellowship experience: How to plan? Abroad/at home - Zach Silk/Al Durst (TBC)
1520 –1540 - Coffee and networking
1540-1550 - Sponsor presentation, Stryker, UK
1550 -1750 - Research presentations (TBC)
1750 –1845 - Speed dating event: Catch up with senior surgeons + drinks
1930 - late Dinner
Day 1: Saturday 19th November 2022
0900 -1030 - More Difficult cases: tips for new consultants or further presentations of research projects (TBC)
1030 -1040 - Sponsor presentation (TBC)
1040 -1100 - Coffee break + networking
1100 -1130 - Guest lecture: Future of Spine Surgery: Robotics/endoscopic spine - Paul Houle, Consultant Neurosurgeon, Cape Cod, Massachusetts, USA
1130 -1145 - How to get the most out of your training for a career in spine surgery - Alex Goubran
1145 -1215 - Setting up private practise: What to expect and how to avoid pitfalls - Hui-Ling Kerr
1215 -1230 - Close and final remarks - Hui-Ling Kerr