Description
Following Your Passion: Creating a Values-Based Career With Purpose


Women in Sustainability (WINS) exists to help women flourish in careers that are building a sustainable world.
Creating a career whilst staying true to your passion and values is not always easy and yet many of us are driven by our values and a common purpose to create sustainable future.
Our inspiring speakers will share their lived experiences of researching and supporting women in the work place and what has driven and shaped their careers, we will then invite a wider discussion with the group.
Adding to the mix the usual 'Women in Sustainability' approach of getting you connecting and working together, this will be a highly engaging session that you simply can't afford to miss!
As ever there will be time and space to reflect and think about how this might shape our own approach to work and career. There will be the space and opportunity to network and share experiences with colleagues. We look forward to seeing you there!
Confirmed Contributors:
Claire Hayward, Personal & Executive Coach,

Founder of Bright Catalyst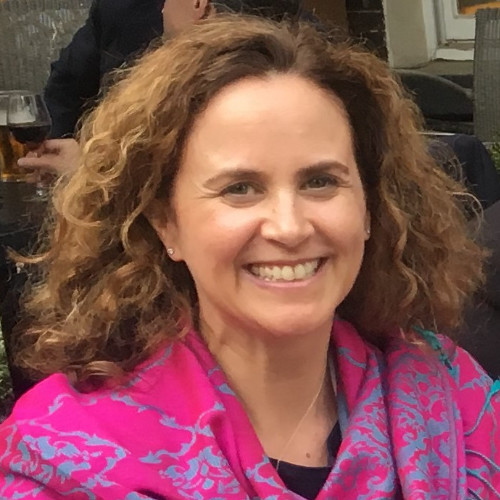 Claire is a Professional and Executive Coach with over 20 years of business experience. She is passionate about inspiring and serving others, so they canhavetruly fulfilling lives & careers. She brings energy and vibrancy to all connections and relationships.
As a Professional Co-active Coach (CPCC & ACC) she transitioned to fulltime coaching, setting up her own business, www.Brightcatalyst.net having worked for BP as a Senior Level Leader and Geologist for many years. As a geologist, she has always been fascinated by the planet. Understanding sustainability is critical to protecting the earth and all it's beauty. And as importantly, if we, as individuals are living fulfillinglives we are more likely to have capacity to care for the planet too.
Claire was Co-chair of the Women's Network, BP North Sea and winner of Mentor of the Year award from AFBE Scotland in 2018. She recognises what it is like to be part of a minority group and the importance of supporting minority groups.
Claire grew up in England, studied in Edinburgh and has lived in Aberdeen & Stavanger (Norway) since 1998, with partner Nick and their two dogs and a cat. Claire loves yoga and spending time outdoors.
Laura Petrie, Legal Director, Brodies LLP
Laura is a director in Brodies Oil & Gas team with significant experience providing corporate and commercial advice to upstream oil and gas clients.
Laura has extensive experience of licence and asset transfers including the Execution Deed process and frequently advises clients on decommissioning security requirements and regulatory engagements in respect of UKCS licensing. Laura provides advice on a range of service sector and supply chain matters including the preparation of bespoke terms and conditions, training to sales and commercial teams on best contracting practice and, increasingly, guidance on collaborative contracting.
Laura is a member of the Association of International Petroleum Negotiators and works closely with Oil and Gas UK (where she served as the Chairperson of the Legal Issues Forum for the period June 2016 – May 2017). She is the senior tutor for the energy elective on the Legal Diploma at Aberdeen University and has contributed a chapter to the 3rd edition of Oil and Gas Law: Current practices and Emerging Trends.
Laura frequently undertakes speaker engagements at industry events talking on a range of matters including collaborative contracting, preparation for decommissioning, and parallels between the oil and gas and construction industries. She was also the primary contributor for the legal issues column in Oil and Gas Vision magazine for the period 2018-2019 and regularly contributes articles across various other industry publications.
Susan Gordon, Gallup Certified Strengths-based coach, Leith Gordon Ltd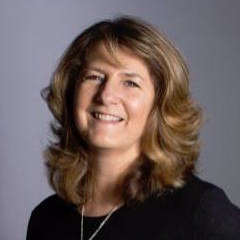 Susan is a seasoned HR professional with 30 years' experience in international oil & gas and as a University Senior Lecturer. During her career she has worked for Mobil North Sea Ltd, Exxon Mobil, BP and Robert Gordon UniversityShe has lived in India, UK and Azerbaijan where she was HR Manager covering Azerbaijan, Georgia and Turkey. She now runs her own consultancy business and delights in having a wide and diverse range of clients and projects and getting to do what she loves, every day.
Susan is a Strengths-based coach offering a positive approach. Her specialism is handling the 'difficult conversations' with integrity and compassion. Susan's reputation is for helping peopledevelop their own solutions through personal credibility together with a collaborative, upbeat and respectful style. She gets a real buzz out of playing a small part in her clients' understanding of how to be their 'best selves'.
Susan is a Fellow of the Chartered Institute of Personnel & Development, has a MSc in HRM and a MA (Hons) in Psychology .She is an Accredited (with merit) Belbin Team profile coach.
Susan is married with two children and enjoys giving back through voluntary activities and hobbies. She supports Age Scotland, is a Committee member for the AXIS Network Aberdeen, (AXIS Mentoring Programme Lead )and has been invited onto the Nominations Committee for Victim Support Scotland. She is President of a Photography Club and loves to travel (to warm places)at every opportunity.
You can expect a friendly welcome, stimulating conversations over drinks and nibbles, and a way of networking that helps you make meaningful connections with other women.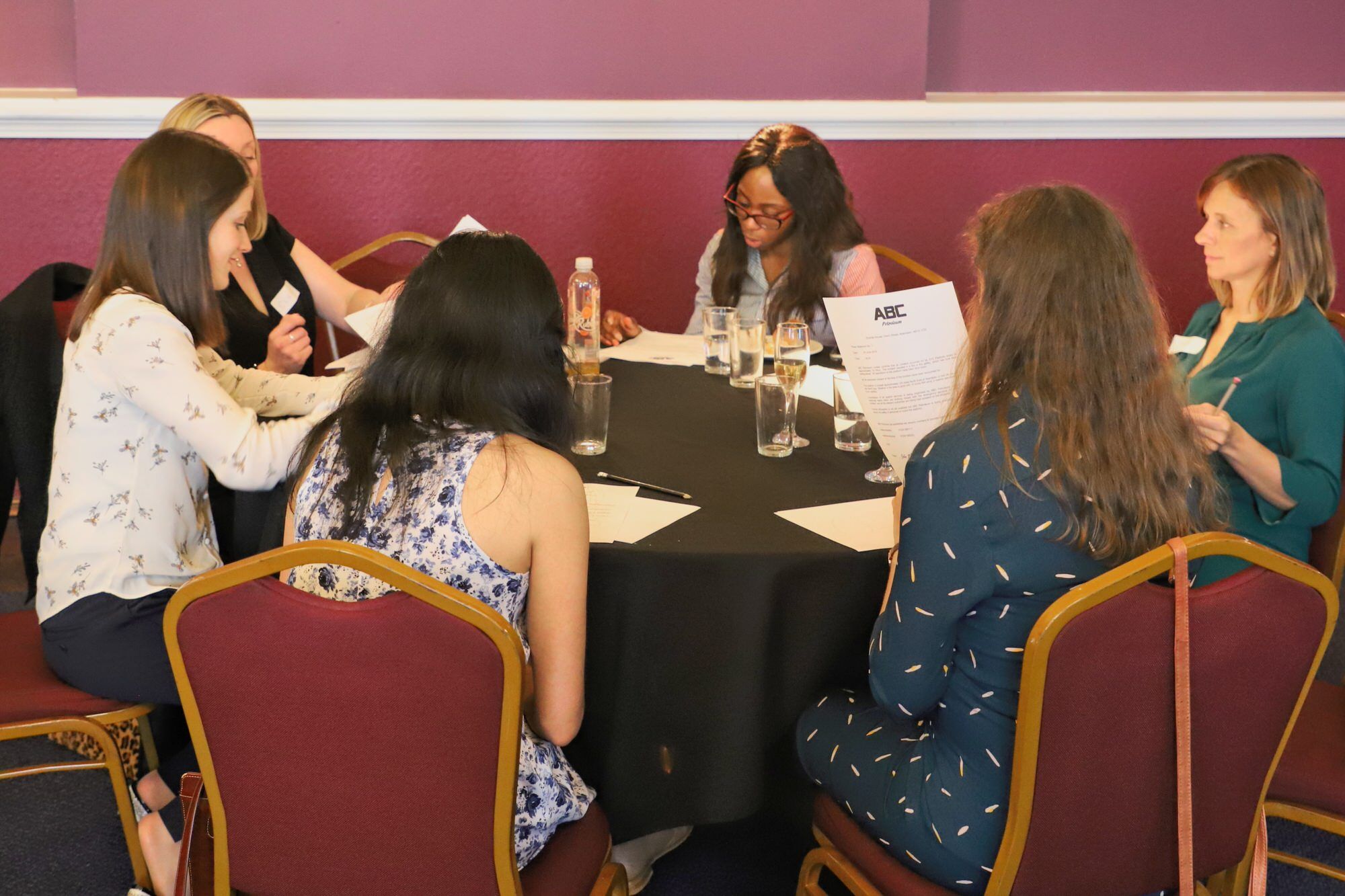 Who's it for?
Women working in sustainability and women that are interested in Sustainability at all levels and sectors.
You've had a varied career and have wisdom to share.

You've been working in sustainability for a while but are looking for a change

You're new to sustainability and want to get prepared for the road ahead.

You're established in your career and wondering how you can progress or change what you do.
What will you get from attending?
You'll come away with inspiration, energy, new insights about your own situation as well as strategies and tactics for designing your own change.
You will have the opportunity to meet and network with other like-minded women working in sustainability and across various sectors.
Drinks and finger food to be provided.
What our 'Women in Sustainability' say about our Network Hub Events:
"The WINS Network gives me a feeling of empowerment and support. How fantastic to be surounded by so many powerful, sustainable women" Rosie Williams
"The WINS Network gives me a great opportunity to connect with like-minded women and learn great stuff!" Nicola Ainger
"The WINS Network Hub events gives me such insightful and useful tips from other professionals. Also its great to hear and share experiences and be reminded that we are all facing the same challenges!" Julie
"There is a really positive feeling - the atmosphere is so energising" Karen Press
"It was great to have a space to listen to women talk about being passionate and driven. It has inspired me to tap into those passions' Mathilde Braddock
All queries contact organiser Lola Okunrinboye
Email: ookunrinboye@yahoo.co.uk
Kindly hosted by:
Macushla Enterprises Ltd
https://macushlaenterprises.com/
Macushla Holistic Hub