Description
How To 'Do' Ethical, Sustainable Fashion


Women in Sustainability (WINS) exists to help women flourish in careers that are building a sustainable world.
Creating a career whilst staying true to your passion and values is not always easy and yet many of us are driven by our values and a common purpose to create sustainable future.
Our inspiring speakers will share their lived experiences of researching and supporting women and what has driven and shaped their careers, we will then invite a wider discussion with the group.
Keeping with the Sustainable Fashion theme, there would be a Swish/Swap Session. Swish Rules;
Swapping works best when there is a high standard of quality ensuring everyone takes home something they're happy with.
Items should be clean, folded or pressed

Items should be of good quality with a long potential lifespan

Items should be likely to be valued by others – ask yourself, would I be happy to give this item to a friend?

Items should be free of faults or with minor faults that are easy to repair (for example, a missing button).
The best items to swap are good quality garments that you once loved but are no longer your favourites or perhaps no longer fit you perfectly. This way, you're giving them a second life with someone new who will treasure them. Whatever you swap, please make sure you are emotionally detached from the item, as once it has been swapped you cannot change your mind, and any items left over would go to charity.
Adding to the mix the usual 'Women in Sustainability' approach of getting you connecting and working together, this will be a highly engaging session that you simply can't afford to miss!
As ever there will be time and space to reflect and think about how this might shape our own approach to work and career. There will be the space and opportunity to network and share experiences with colleagues. We look forward to seeing you there!
Confirmed Contributors:
Megan Hine, Fashion blogger at Look
Fabulous For Less
& Head of Creative at Retro Paradyce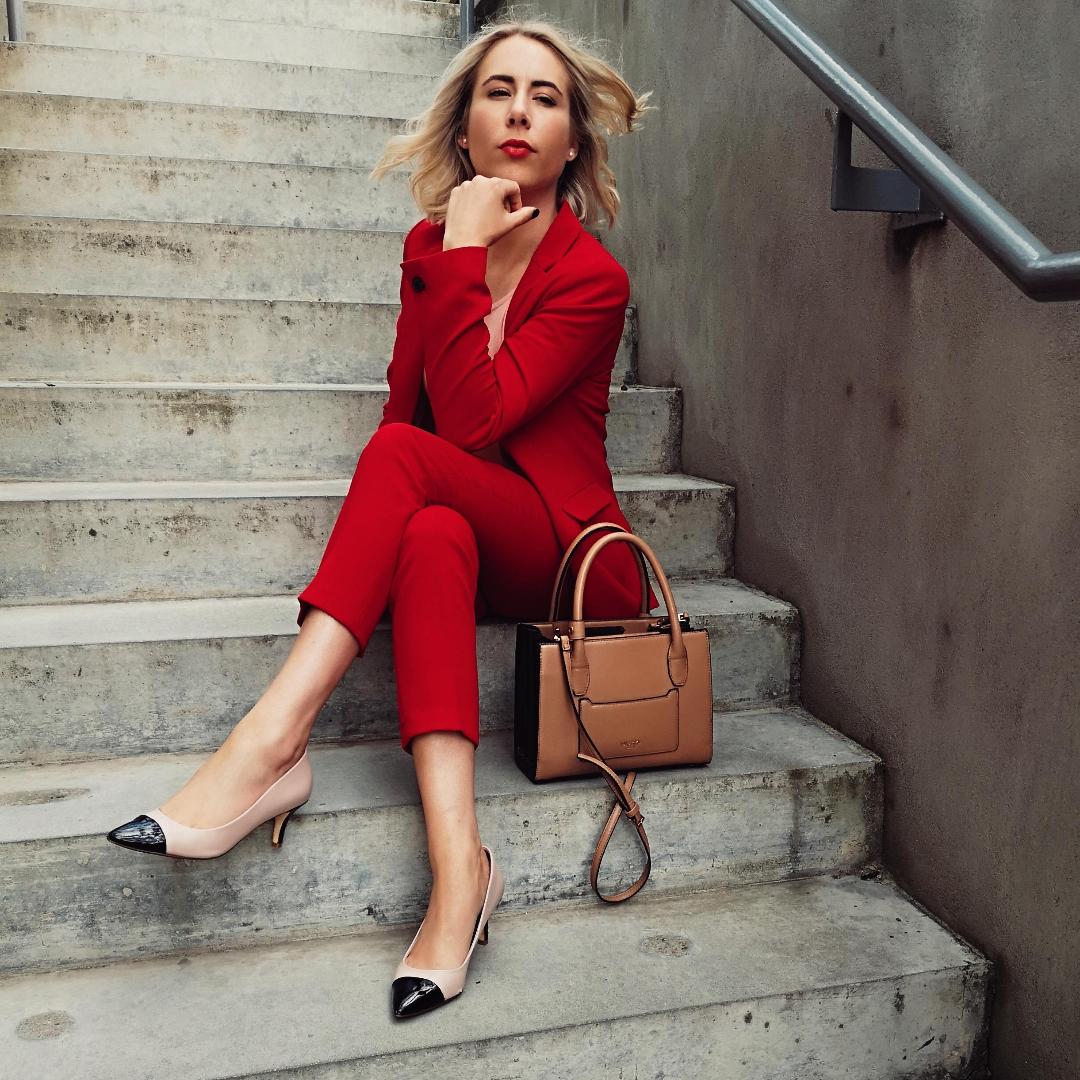 Megan has worked in the Oil and Gas industry for 8 years, predominantly in client facing, external sales roles where image and first impressions make up a large portion of the road to success; she admits that it's not always easy to get it right.

Her path to sustainable fashion has been a long and winding journey, entangled together with both feminism and environmentalism, she feels that image and fashion have a large part to play in both of these wider issues.

Megan runs an online fashion blog called Look Fabulous For Less, active on Instagram and WordPress. This blog has been live since 2012 and has evolved from merely ways to get 'a look for less' to being focused more on second hand, sustainable fashion in a corporate environment, as well as the evolution of feminism in how she approaches the daily challenge to simply get dressed. The blog charts the daily outfits of a woman in a male dominated industry trying to make the right sartorial decisions for both her career, and the environment.


Ada Oguntodu, Editor at Noordinaryshe.com

Ada Oguntodu is the editor of Noordinaryshe.com, a fashion blog that talks about her personal style and also covers other related topics like beauty and lifestyle . She originally has a degree in law but with a passion for styling and fashion that truly runs deep, She started fashion blogging in earnest in 2015 to reach out to and inspire others who equally have a love for fashion. Starting this journey has been a source of self-discovery and growth for her In developing her personal sense of style.
Having a personal sense of style is at the heart of everything she does. In a world made up of set standards and the accepted norm it is very easy to blend into the crowd and be comfortable there but her blog is the epitome of individuality and representation. Her message has always been that it is important to always be yourself and not someone else no matter how out of place you might feel as this gives you a voice and an identity above any other thing.
Ada has worked in collaboration with many fashion brands across the UK since she started out in the blogger sphere and is continuing to make her mark till date
Ela Zoe Irmschler – Post-graduate student at Aberdeen University specialising in Sustainable Fashion and Textiles
Zoe Irmschler is an aspiring professional in the field of sustainable textile products and fashion, currently in post-graduate education.
She has a background in geography with a focus on environmental justice, political ecology and economy, and sustainability. Fashion has long been a passion of hers. Given her love of textiles, craftsmanship and thoughtful design, as a teenager she naturally started to embrace what is now known as 'slow fashion'. In the following years, her travels and interest in indigenous issues inspired her increasing engagement with textiles, the ethics of the fashion supply-chain and the virtual boycott of fast fashion.
The combination of her passion and her background in environmental studies have led her to take up this theme in her further academic studies. Currently, she doing her post-graduate degree in MSc in Environmental Partnership Management at the University of Aberdeen, specialising in textile-related industries. Specifically, she engages questions around transitioning the fashion sector, including themes such as the circular economy, low-carbon economies and life-cycle perspectives.
Dr Pauline Bremner,
PhD, SFHEA, MBA retail, MCIPD, HND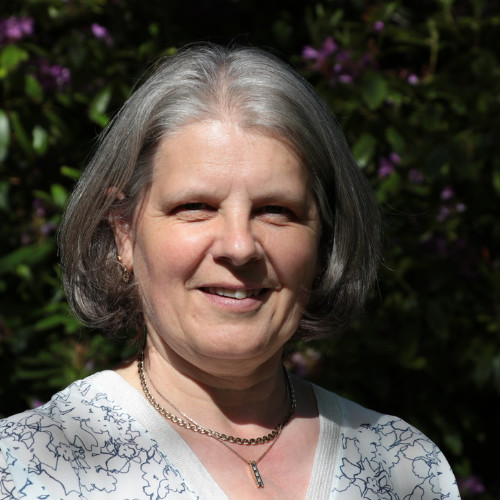 Dr Pauline Bremner is a lecturer in Retail and Fashion Management for the School of Creative and Cultural Business, Robert Gordon University. She coordinates a number of modules teaching in the subject areas of Omni-Channel Fashion, International Fashion and Fashion Strategy.
As part of her remit she directs a programme of students'skills enhancement, with the employability and professional enhancement hub, aimed at students transitioning into the workplace. Previous research has resulted in 3 QAA presentations on skills gaps. Latterly, this has included involvement with the SIE and the SISA award programme aimed at increasing the skills base of future graduates.
https://www3.rgu.ac.uk/dmstaff/bremner-pauline
Twitter @Pbremnerrgu
You can expect a friendly welcome, stimulating conversations over drinks and nibbles, and a way of networking that helps you make meaningful connections with other women.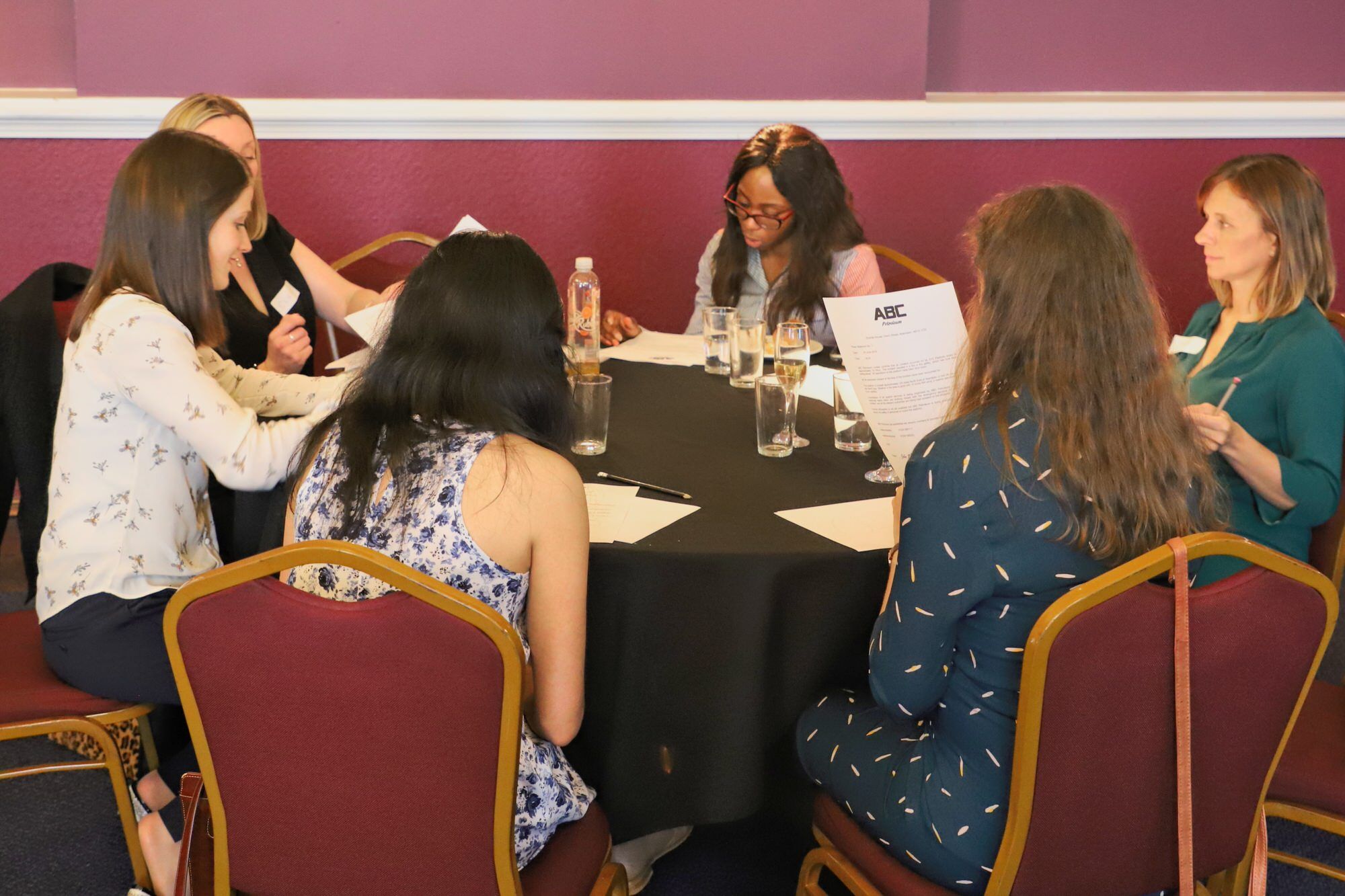 Who's it for?
Women working in sustainability and women that are interested in Sustainability at all levels and sectors.
You've had a varied career and have wisdom to share.

You've been working in sustainability for a while but are looking for a change

You're new to sustainability and want to get prepared for the road ahead.

You're established in your career and wondering how you can progress or change what you do.
What will you get from attending?
You'll come away with inspiration, energy, new insights about your own situation as well as strategies and tactics for designing your own change.
You will have the opportunity to meet and network with other like-minded women working in sustainability and across various sectors.
Drinks and finger food to be provided.
What our 'Women in Sustainability' say about our Network Hub Events:
"The WINS Network gives me a feeling of empowerment and support. How fantastic to be surounded by so many powerful, sustainable women" Rosie Williams
"The WINS Network gives me a great opportunity to connect with like-minded women and learn great stuff!" Nicola Ainger
"The WINS Network Hub events gives me such insightful and useful tips from other professionals. Also its great to hear and share experiences and be reminded that we are all facing the same challenges!" Julie
"There is a really positive feeling - the atmosphere is so energising" Karen Press
"It was great to have a space to listen to women talk about being passionate and driven. It has inspired me to tap into those passions' Mathilde Braddock
All queries contact organiser Lola Okunrinboye
Email: ookunrinboye@yahoo.co.uk
Kindly hosted by:
Macushla Enterprises Ltd
https://macushlaenterprises.com/
Macushla Holistic Hub