Description
Making Behaviour Change for a Zero-Carbon World
Join us for another Women in Sustainability Network event where we dig deep into ideas and topics that matter to us, female change makers looking to maximise our impact and make a difference.
This time we're exploring behaviour change, something that lies at the heart of much of what we all do.
Kindly hosted by UCL, we're being joined by the following contributors;
Hazel Culley, Senior Food Sustainable Product and Raw Material Manager, Marks & Spencers
Hazel has worked at M&S on a variety of sustainability roles. Her current focus is on M&S raw materials and capacity building within the foods supply chain and associated communities.
Hazel manages a number of stakeholder partnerships to help deliver successful programmes on the ground and is lucky enough to spend a lot of time with producers and has visited producers all over the world. Prior to this role, Hazel worked as Ethical Trading Manager for M&S Foods developing close relationships with suppliers, managing the HR supplier exchange programme and developing the award winning Ethical Framework.
Prior to work at Marks & Spencer Hazel worked for two-and-a-half years as Business Development Manager at Sedex and for five years as a buyer for Sainsburys.
You can follow Hazel @105Hazel
Joanna Marshall-Cook, Senior Sustainability Manager, UCL
Joanna is Senior Sustainability Manager at University College London; ranked 7th in world by the QS World University Rankings. UCL occupies over 250 buildings, has a community of over 40,000 staff and students and is currently undertaking a £1.2 billion investment in its Bloomsbury Estate. She is leading UCL's transition to be a zero carbon institution by 2030; facilitating change in the way UCL uses energy, travels, buys products and eats. She also manages UCL's sustainability engagement programme; bringing together students and staff from across the institution to embed sustainability into teaching programmes, research and operations. Prior to UCL she worked for BioRegional an entrepreneurial sustainability charity to deliver sustainability strategies for the public and private sector.
Jo Hale, Senior Researcher Associate, UCL Centre for Behaviour Change
Jo is a researcher at the UCL Centre for Behaviour Change where she currently works on a multidisciplinary and international project, Complex Urban Systems for Sustainability and Health (CUSSH). Earlier this year she launched the Enviro-Behaviour Hub as a network for anyone interested in understanding and changing environmental behaviour. Jo also provides training and consultancy in behaviour change and has recently worked with the Welsh Government advisory group on decarbonisation. Before joining UCL, Jo was appointed Royal Holloway's first Research and Development Coordinator in psychology. She previously completed a parliamentary fellowship on age-friendly cities and carried out her PhD research for Dstl.
Seher Ghufoor, Sustainability Officer, Students Union, UCL
Expect the usual 'Women in Sustainability' approach of getting you connecting and working together, this will be a highly engaging session that you simply can't afford to miss!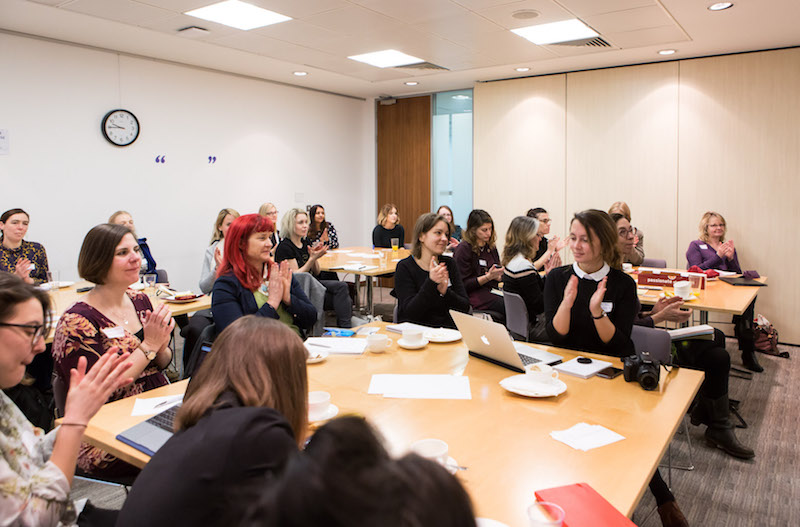 Who's it for?
Women working in sustainability at all levels and sectors.
You've been working in sustainability for a while but are looking for a change

You're new to sustainability and want to get prepared for the road ahead.

You're established in your career and wondering how you can progress or change what you do.

You've had a varied career and have wisdom to share.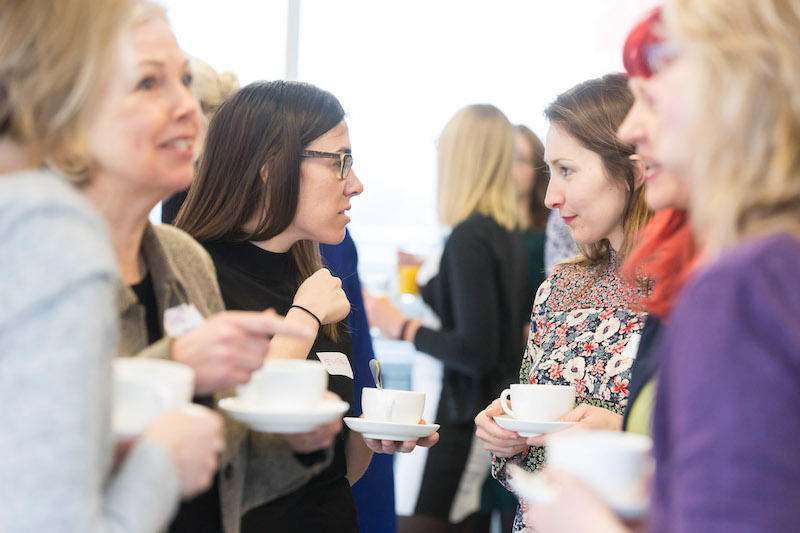 What will you get from attending?
You'll come away with inspiration, energy, new insights about your own situation as well as strategies and tactics for designing your own change.
You will have the opportunity to meet and network with other like-minded women working in sustainability.


What our 'Women in Sustainability' say about our Network Hub Events:
"The WINS Network gives me a feeling of empowerment and support. How fantastic to be surounded by so many powerful, sustainable women" Rosie Williams
"The WINS Network gives me a great opportunity to conenct with like-minded women and learn great stuff!" Nicola Ainger
"The WINS Network Hub events gives me such insightful and useful tips from other professionals. Also its great to hear and share experiences and be reminded that we are all facing the same challenges!" Julie
"There is a really positive feeling - the atmosphere is so energising" Karen Press
"It was great to have a space to listen to women talk about being passionate and driven. It has inspired me to tap into those passions' Mathilde Braddock
All queries contact organiser Rhian Sherrington rhian@womeninsustainability.co.uk
Hosted by: