Sales Have Ended
Ticket sales have ended
We're sorry but this event has now sold out. However we may get some returns so you can add your name to the wait list. Get yourself on our mailing list to hear of future WINS Newcastle Hub Events. Sign up on our website - www.womeninsustainability.co.uk
Sales Have Ended
Ticket sales have ended
We're sorry but this event has now sold out. However we may get some returns so you can add your name to the wait list. Get yourself on our mailing list to hear of future WINS Newcastle Hub Events. Sign up on our website - www.womeninsustainability.co.uk
Description
Strategic Sustainability and Green Finance
This event focuses on strategic sustainability and green finance. We will be hearing from Barclays about their approach to sustainability and how green investment decisions are made and Capability North-East will take us through their approach to strategic sustainability and how this constitutes a smart business decision.
The session will explore the interdisciplinary nature and social environmental and economic benefits of sustainable finance and investment. Closer to home, we will be considering the sustainable investment decisions we make in our daily home and business lives and the different approaches we can take to to assess and implement these important decisions; giving us new strategies and perspectives.
As ever there will be the space and opportunity to network and share experiences with colleagues in the wider sustainability community. There will also be the opportunity for delegates to update the group on news and events.
We look forward to seeing you there!
Joining us as our speakers for this event are:
Sally-Ann Cain, Relationship Director, Corporate Banking, North East
Relationship Director for 3 years specialising in Manufacturing working with North East SME businesses. Sally -Ann worked for Barclays 33 years gaining experience in business finance, operations, credit assessment and team management. She is a local champion for Barclays Green agenda, promoting the Bank's support for businesses in their journey to become a sustainable business.
Claire Thompson, Executive Manager, Capability North east
Through Green the Economy of North East England project (GENEE) Claire engages with a variety of organisations to integrate sustainability into strategies and operations to save money, demonstrate credentials in tendering and procurement, deliver on environmental and social value commitments. She champions natural capital investments as means for organisations to compensate for some of their environmental impact through landscape enhancements.
When not being a GENEE, Claire works with health sector colleagues to develop healthcare related policies and projects to facilitate the use of nature/ green infrastructure to improve community health with population level interventions. Increasing awareness and knowledge of the important role nature plays across the course of our lives is a passion for Claire, specifically the importance to early childhood development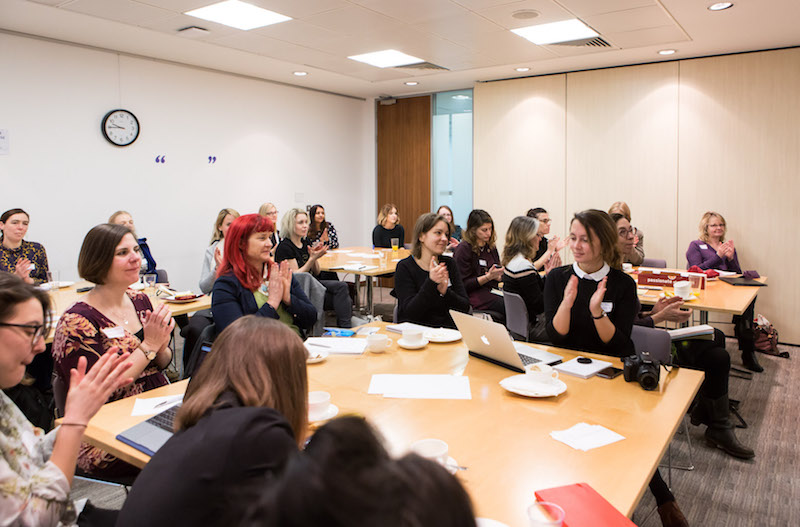 Travel
Please note that there is no parking available on site but the Barclays office is centrally located on the Newcastle Quayside within walking distance of Newcastle Central Station and Gateshead Quayside. The yellow Quaylink bus services operate in this area https://www.gonortheast.co.uk/timesfares/search?q=quaylink#results and local pay and display car parks include Quayside Car Park NE1 2AQ and Baltic Car Park NE8 3BA.
Who's it for?
Women working in sustainability at all levels and sectors.
You've been working in sustainability for a while but are looking for a change

You're new to sustainability and want to get prepared for the road ahead.

You're established in your career and wondering how you can progress or change what you do.

You've had a varied career and have wisdom to share.
What will you get from attending?
You'll come away with inspiration, energy, new insights about your own situation as well as strategies and tactics for designing your own change.
You will have the opportunity to meet and network with other like-minded women working in sustainability.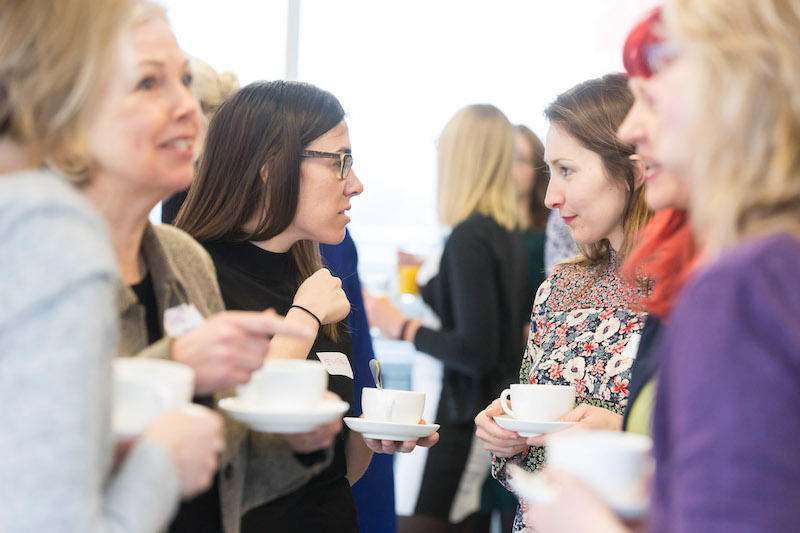 What our 'Women in Sustainability' say about our Network Hub Events:
"The WINS Network gives me a feeling of empowerment and support. How fantastic to be surounded by so many powerful, sustainable women" Rosie Williams
"The WINS Network gives me a great opportunity to conenct with like-minded women and learn great stuff!" Nicola Ainger
"The WINS Network Hub events gives me such insightful and useful tips from other professionals. Also its great to hear and share experiences and be reminded that we are all facing the same challenges!" Julie
"There is a really positive feeling - the atmosphere is so energising" Karen Press
"It was great to have a space to listen to women talk about being passionate and driven. It has inspired me to tap into those passions' Mathilde Braddock
All queries contact organiser Dr Jenny Davidson Jenny.Davidson@newcastle.ac.uk
Kindly Hosted by: