Sales Have Ended
Ticket sales have ended
Thank you for your booking! We looking forward to seeing you soon.
Sales Have Ended
Ticket sales have ended
Thank you for your booking! We looking forward to seeing you soon.
About this Event
We're looking forward to welcoming you to our first event in Staffordshire, kindly hosted by the Sustainability Hub at Keele University.
We'll be exploring how you can develop your career, at whatever stage you are at, whether you are starting out, looking for your next role or just keen to hear about other people's career journey. We'll be hearing from professionals in the sector who will share their stories and offer insight into how you can make progress.
Our guest speakers will be:
• Anna Bright, Chief Executive, Sustainability West Midlands
• Claire Brailsford, Interim Assistant Director of Environment, Derbyshire County Council
• Dr Dawn Pope PhD, LLM, MIEMA, CENV, CMIOSH, Consultant at SEL Group
Women in Sustainability network events are already established in Bristol, Oxford, Newcastle upon Tyne, London and Manchester. We always make time and space to discuss our own experiences as change agents and to explore new ideas and approaches.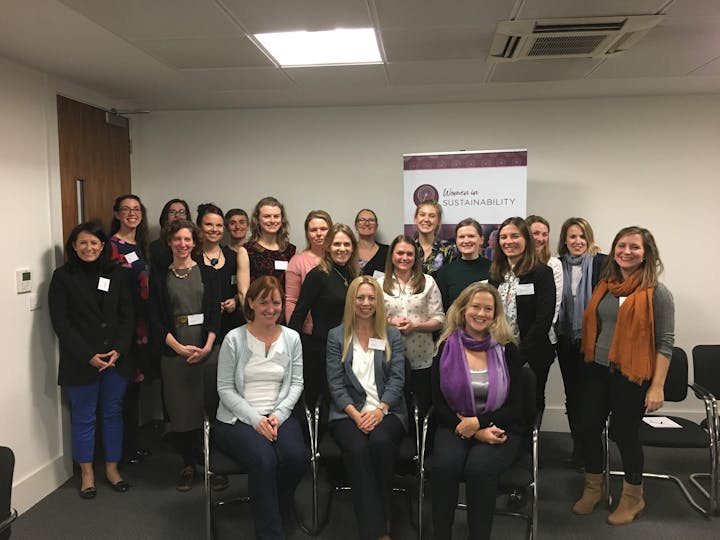 Who's it for?Women working in sustainability at all levels and sectors.
You've been working in sustainability for a while but are looking for a change
You're new to sustainability and want to get prepared for the road ahead.
You're established in your career and wondering how you can progress or change what you do.
You've had a varied career and have wisdom to share
What will you get from attending?
You'll come away with inspiration, energy, new insights about your own situation as well as strategies and tactics for designing your own change.
You will have the opportunity to meet and network with other like-minded women working in sustainability.
What our 'Women in Sustainability' say about our Network Hub Events:
"The WINS Network gives me a feeling of empowerment and support. How fantastic to be surounded by so many powerful, sustainable women" Rosie Williams
"The WINS Network gives me a great opportunity to conenct with like-minded women and learn great stuff!" Nicola Ainger
"The WINS Network Hub events gives me such insightful and useful tips from other professionals. Also its great to hear and share experiences and be reminded that we are all facing the same challenges!" Julie
"There is a really positive feeling - the atmosphere is so energising" Karen Press"
It was great to have a space to listen to women talk about being passionate and driven. It has inspired me to tap into those passions' Mathilde Braddock
For all queries, please contact the event organiser, Claire Nicoll
claire.nicoll@workbest.co.uk
https://womeninsustainability.net/
Hosted by
Keele University