About this Event
We've moved on from thinking we can solve all our problems by changing our energy sources. Food is, of course, vital to our existence and the way we produce, process and transport it have a massive impact.
Dr Monika Zurek has been working on food systems, environment and development interactions in research and international organizations for more than 15 years.
Monika is involved in, and leads on, a number of projects within the Food Systems Group at the Environmental Change Institute . She also sits on the coordination team of the UK's cross-government Global Food Security Programme on the Resilience of the UK Food System .
So who better to give us the inside story of food, what's happening, reasons to worry but also for hope and how we can have an impact?
We'll also be hearing from some people and organisations who are getting stuck in locally. First to confirm is Good Food Oxford, who do some fantastic work locally, so you won't be left feeling dismayed but you'll see how we can make a difference in Oxford.
There'll be plenty of time to ask questions, to talk and to listen to each other.
If this isn't your area of expertise, come along and learn. If it is, come along and share your thoughts.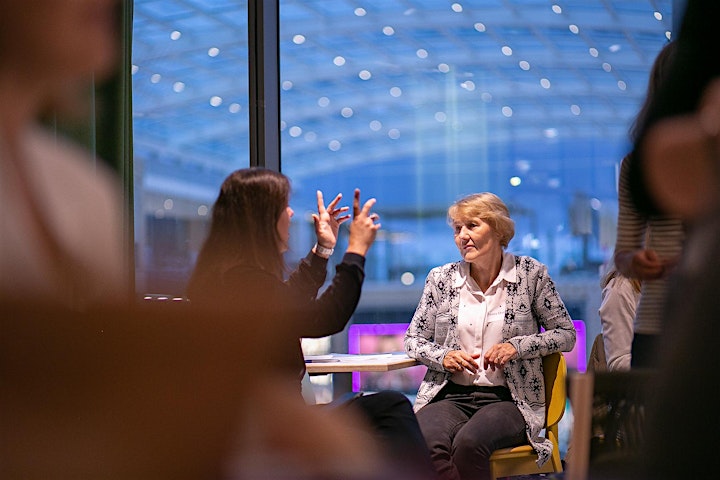 We are thrilled to be hosted again by the School of Geography, at the Oxford University Centre for the Environment, Environmental Change Institute, right in the centre of Oxford
Walking distance from the town centre and train station.
Lots of cycle parking available.
Disabled Parking Only.
Who's it for?
Women working in sustainability at all levels and sectors.
You've been working in sustainability for a while but are looking for a change.
You're new to sustainability and want to get prepared for the road ahead.
You're established in your career and wondering how you can progress or change what you do.
You've had a varied career and have wisdom to share.
What will you get from attending?
You'll come away with inspiration, energy, new insights about your own situation as well as strategies and tactics for designing your own change.
You will have the opportunity to meet and network with other like-minded women working in sustainability.
What our 'Women in Sustainability' say about our Network Hub Events:
"The WINS Network gives me a feeling of empowerment and support. How fantastic to be surounded by so many powerful, sustainable women" Rosie Williams
"The WINS Network gives me a great opportunity to conenct with like-minded women and learn great stuff!" Nicola Ainger
"The WINS Network Hub events gives me such insightful and useful tips from other professionals. Also its great to hear and share experiences and be reminded that we are all facing the same challenges!" Julie
"There is a really positive feeling - the atmosphere is so energising" Karen Press
"It was great to have a space to listen to women talk about being passionate and driven. It has inspired me to tap into those passions'"Mathilde Braddock
All queries contact organiser Thalia Carr
info@thaliacarr.co.uk
Kindly sponsored by University of Oxford Environmental Change Institute and Thalia Carr Coaching