Sales Have Ended
Ticket sales have ended
You're all booked on! We look forward to seeing you at the Women in Sustainability Professional Network event on 14th March. 8.30 am at Smith & Williamson, Portwall Place, Portwall Lane, Bristol. In the interests of saving paper, there is no need to print this out. Your name has been added to our delegate list. On arrival at Portwall Place, ask at Main Reception to be shown up to Smith & Williamson offices on the 4th Floor. We look forward to seeing you on 14th March. Warmest regards Rhian Sherrington, Founder
Sales Have Ended
Ticket sales have ended
You're all booked on! We look forward to seeing you at the Women in Sustainability Professional Network event on 14th March. 8.30 am at Smith & Williamson, Portwall Place, Portwall Lane, Bristol. In the interests of saving paper, there is no need to print this out. Your name has been added to our delegate list. On arrival at Portwall Place, ask at Main Reception to be shown up to Smith & Williamson offices on the 4th Floor. We look forward to seeing you on 14th March. Warmest regards Rhian Sherrington, Founder
Description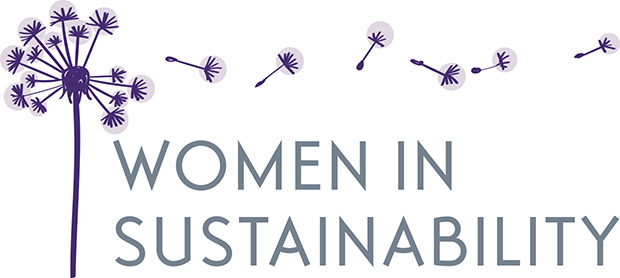 Join like-minded, values-led women and build your network of professionals from across the environmental and sustainability sectors.
In true 'Women in Sustainability' form, expect honest conversations, inspiration and new perspectives, alongside opportunities to connect & build your relationships, as well as work on what you need in order to flourish in your career creating a sustainable world.
Discission Topic: Conflict & Tension: Understanding & Living Our Values
Everyone, it feels, is talking 'core values'. From Accenture to Build-A-Bear, via Ben & Jerrys through to the B-Corp (Business for Good) movement, we're getting the message that knowing, and living by our values is a 'good thing'. However away from the corporate culture-speak, how many of us are really clear on our own values, least of all how we wish to experience them? Given that there is often an inherent tension between some of our core values (ie they can oppose each other), what does that mean for us? In many cases, that creates an insiduous inner tension which can manifest in all sorts of stress-related throught, feelings and behaviours.
Working within the sustainability/ ethical arena one might expect to this kind of thing to not be an issue - well we know that's clearly not the case! Come and join us on 19th September to explore how we might come to terms with our values and minimism the tension and conflict that can arise.
We'll be exploring what 'living our values' in work looks like. What can you do if those values are challenged or if your organisation is failing to behave in a way that matches their 'core values'. We'll also be taking a fanscinating look at money and our relationship to it. Why is there such disfunction in society and money and how, at a personal level, we can get far more 'mindfull' about how we actually want to achieve.
Contributors:
Stephanie Paterson, Partner, Ramsey Paterson LLP
Emily Macpherson, Director & Independent Financial Planner - Find Peace of Mind
Who is this event for?
This event is for professional women working in careers that are building a greener, healthier and happier world. If the title 'women in sustainability' feels like you, we'd love to welcome you to come along!
Women who attend come from private, public and charitable sectors; from a diverse range or organisations and companies, including resouces, waste, energy, transport, water, food, farming, communications, research, policy, campaigns, media, housing, retail, professional services, etc; from big corporates to sole traders and social entrepreneurs.
Sponsored by:

Hosted by: