Women in Sustainability Professional Network - Bristol Hub
Sales Have Ended
Ticket sales have ended
You're all booked on! We look forward to seeing you at the Women in Sustainability Professional Network event on 6th February. 8.30 am to 11 am at Smith & Williamson, Portwall Place, Portwall Lane, Bristol. In the interests of saving paper, there is no need to print this out. Your name has been added to our delegate list. On arrival at Portwall Place, ask at Main Reception to be shown up to Smith & Williamson offices on the 4th Floor. We look forward to seeing you on 6th February. Warmest regards Rhian Sherrington, Founder Executive & Career Coach
Sales Have Ended
Ticket sales have ended
You're all booked on! We look forward to seeing you at the Women in Sustainability Professional Network event on 6th February. 8.30 am to 11 am at Smith & Williamson, Portwall Place, Portwall Lane, Bristol. In the interests of saving paper, there is no need to print this out. Your name has been added to our delegate list. On arrival at Portwall Place, ask at Main Reception to be shown up to Smith & Williamson offices on the 4th Floor. We look forward to seeing you on 6th February. Warmest regards Rhian Sherrington, Founder Executive & Career Coach
Description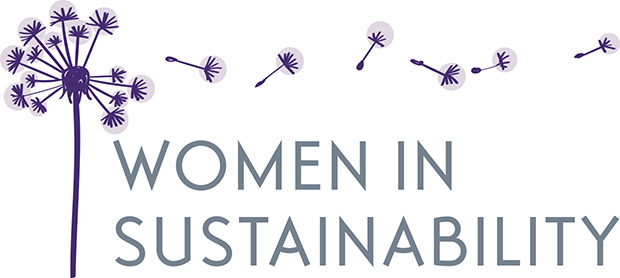 Join like-minded, values-led women and build your network of professionals from across the environmental and sustainability sectors.
In true 'Women in Sustainability' form, expect honest conversations, inspiration and new perspectives, alongside opportunities to connect & build your relationships, as well as work on what you need in order to flourish in your career creating a sustainable world.
Discission Topic:
Own Your Expertise: How Women Should (and Need) To Step Up & Be Quoted
From our Women in Sustainability national survey at the end of last yer, 62% of respondents identified confidence and self belief as being an area of challenge for them.
Does this help explain the phenomena whereby the media are now actively seeking out women for press interviews and quotes - but can't find them?
We may complain about the lack of diversity in our conference panels, in 'expert' interviews on the radio and TV or articles in the paper, but are women partly to blame here in just NOT stepping forward to be quoted?
Why does this matter - to us as individuals as well as to society? How can women own their expertise more? What do women need to do in order to be media friendly and ready? What do the BBC look for in their experts and how do they find them?
Join for a stimulating breakfast discussion as we hear from:
Martin Poyntz-Roberts - Freelance Radio, Digital & TV Producer
Martin has been a journalist at the BBC since 2000. He has produced Radio 4's flagship environment series Costing The Earth for much of the time, but has also worked on series such as Coast, Countryfile, Farming Today, and more recently he's been producing live digital content for Spring Watch. He is currently working on a World Service series Living On The Edge, exploring communities living on the front line of climate change.
Caroline (Cockburn) Campbell - Marketing and Communications Manager, Eunomia Research and Consulting
Caroline Macdonald, CEO, Oggandoon
OggaDoon is a guerrilla communications business. We create reach, generate impact and amplifying brands working with people and businesses that have a passion and a purpose.
Caroline cut her commercial teeth turning a London winebar from loss to a profit within a year. After that, she hooked up with her environmental passion working with a multi-national resource management company. After a period as a partner in an environmental communications agency, Caroline decided there was an alternative way to deliver great PR and digital media, thus OggaDoon, purveyor of guerrilla communications, was borne.

Why is this important for you?
Well, if you are serious about growing your green career, getting comfortable respresenting your organisation or company is essential. Everyone does marketing and promotion these days - you too! And it is never too soon to start thinking thought leadership / personal brand / how being quoted in the media can be such a win win for you, and your employer.
If you're freelance or run your own values-led / sustainability businesses, you know how important it is to get picked up by the press.
We're finalising our contributors for this event but don't wait! Get booked on - this one is going to be a corker!
Who is this event for?
This event is for professional women working in careers that are building a greener, healthier and happier world. If the title 'women in sustainability' feels like you, we'd love to welcome you to come along!
Women who attend come from private, public and charitable sectors; from a diverse range or organisations and companies, including resouces, waste, energy, transport, water, food, farming, communications, research, policy, campaigns, media, housing, retail, professional services, etc; from big corporates to sole traders and social entrepreneurs.
Sponsored by:

Hosted by: