Sales Have Ended
Ticket sales have ended
We're sorry but this event has now sold out. However we may get some returns so you can add your name to the wait list. Get yourself on our mailing list to hear of future Women in Sustainability Network Events. Sign up on our website - www.womeninsustainability.co.uk
Sales Have Ended
Ticket sales have ended
We're sorry but this event has now sold out. However we may get some returns so you can add your name to the wait list. Get yourself on our mailing list to hear of future Women in Sustainability Network Events. Sign up on our website - www.womeninsustainability.co.uk
Description
How To 'Do' Ethical, Sustainable Fashion?
We all know how damaging our consumer habits are to the planet. With the fashion industry coming under the spotlight like never before, it feels timely that our Women in Sustainability Network Bristol Hub takes a look at 'How to do ethical, sustainable fashion?'
Joining us for a stimulating evening of debate are our panelists...
Sarah Jupp, Business Development Manager, Organic Fashion & Textiles, Soil Association
What we wear is an expression of who we are and the world we want to live in. Half of what's in our wardrobe is cotton, which has been cited one of the world's dirtiest crops. With the organic equivalent markedly reducing the negative impacts on farmers, factory workers and the environment, Sarah's insights will confirm any suspicions that organic is an important tool in your sustainable fashion toolkit; how it compares with some of the other 'sustainable' options available; what to look for on the label when shopping and where to find it.
Sarah became interested in the organic movement in 2010 when working at the cancer charity Penny Brohn UK, where organics help people to live well with cancer. Consequently working at Send a Cow, she witnessed how the poorest communities in Africa were building livelihoods, dignity and long-term freedom from poverty simply through organic smallholder farming.
@SoilAssociation Sarah's Profile on Linkedin
Amelia Twine - Founder, Give Wear Love
Amelia Twine is the founder/director of the recently launched Give Wear Love Ltd – an online boutique for sustainable and ethical fashion. Give Wear Love offers curated edits of established and emerging sustainable fashion brands, with a real focus on style.
Prior to working in sustainable fashion, Amelia ran Eat Drink Bristol Fashion and drove the company's sustainability agenda, co-creating two Bristol restaurants, large-scale pop up restaurant events and two sustainable food summits. She was a director of the Sustainable Restaurant Association from 2016-2019. Amelia has worked historically with a number of charities and NGOs, including Soil Association, the RSPB, Friends of the Earth and Rainforest Foundation.
Becky Barnes - Personal Stylist
Becky is a personal stylist helping women find confidence with their own authentic style. She does so in a way which is kinder to our planet and all her services encourage a more sustainable approach to shopping and styling. She's been running sell out charity shopping tours for over a year and her mission is to help slow down the fashion industry but encouraging others to rethink their relationship with clothes.
Sarah King, Vegan Fashion Blogger
Sarah King is a Vegan Fashion Blogger from Bristol who launched Grandermarnier in 2016 after finishing her degree in Fashion Design. After seeing the fashion industry from behind the scenes, Sarah felt she didn't want to contribute to the on-going problems it faced and instead wanted to try and find solutions. Around the same time she was making the transition to veganism and started researching which clothes contained animal products, it was this research that led her to start the Grandermarnier blog. Sarah writes about vegan and sustainable fashion and provides information about the impact our clothing has on the animals and our planet.
And to help us practice what we're talking about, this event gives you a chance to 'SWISH"!
Bring along one item that you've never worn or no longer giving you joy and swop it at our event. We won't have much changing space (if any!), so think about items that can be tried on over clothes or accessories. And if your item hasn't found a new home at the end of the evening - REMEMBER TO PLEASE TAKE IT WITH YOU when you go.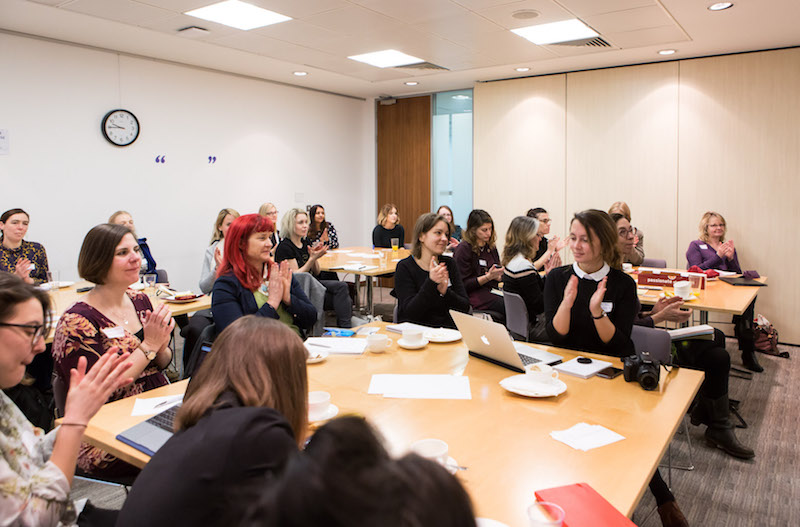 Who's it for?
Women working in sustainability at all levels and sectors.
You've been working in sustainability for a while but are looking for a change

You're new to sustainability and want to get prepared for the road ahead.

You're established in your career and wondering how you can progress or change what you do.

You've had a varied career and have wisdom to share.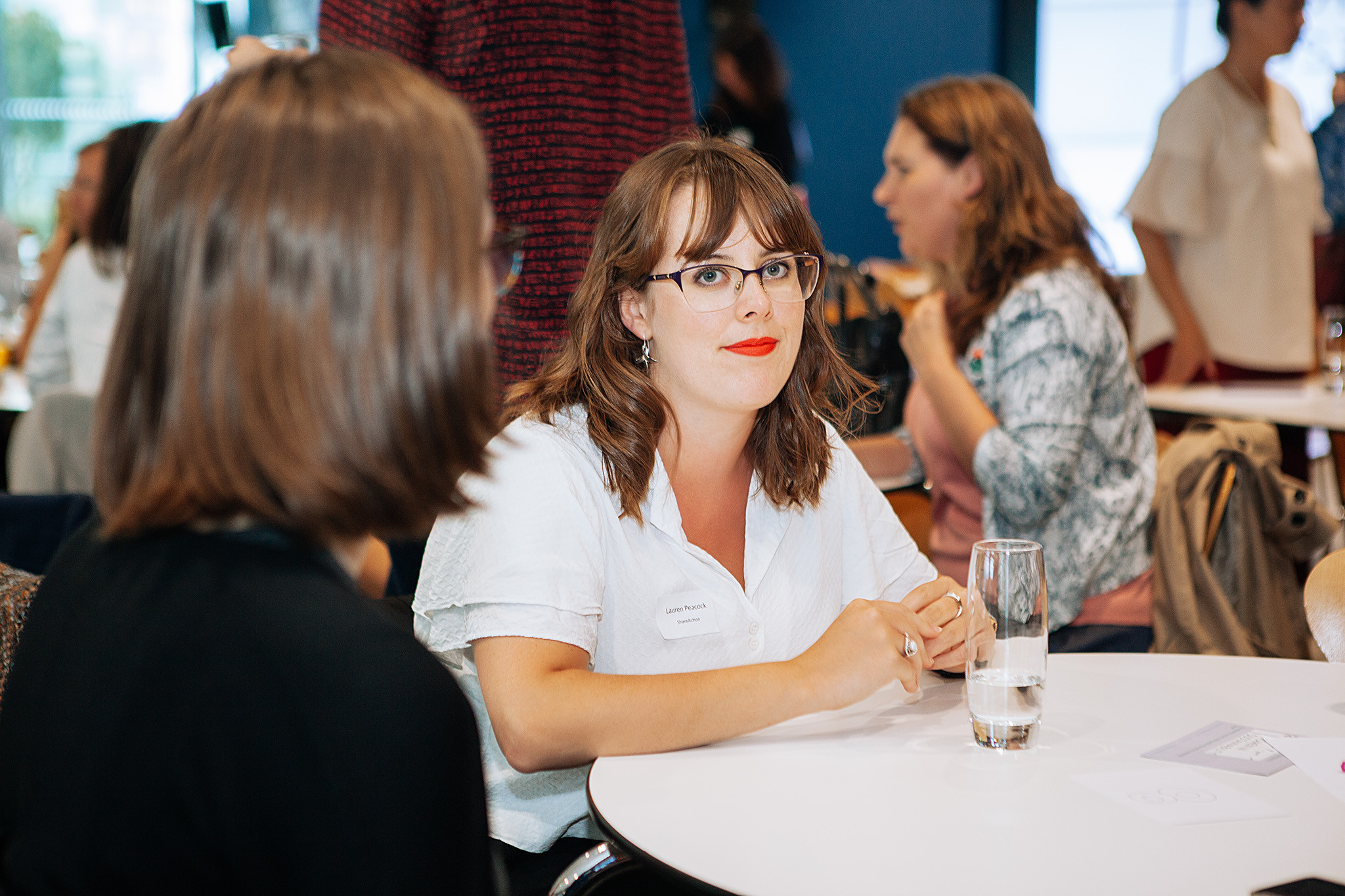 What will you get from attending?
You'll come away with inspiration, energy, new insights about your own situation as well as strategies and tactics for designing your own change.
You will have the opportunity to meet and network with other like-minded women working in sustainability.


What our 'Women in Sustainability' say about our Network Hub Events:
"The WINS Network gives me a feeling of empowerment and support. How fantastic to be surounded by so many powerful, sustainable women" Rosie Williams
"The WINS Network gives me a great opportunity to conenct with like-minded women and learn great stuff!" Nicola Ainger
"The WINS Network Hub events gives me such insightful and useful tips from other professionals. Also its great to hear and share experiences and be reminded that we are all facing the same challenges!" Julie
"There is a really positive feeling - the atmosphere is so energising" Karen Press
"It was great to have a space to listen to women talk about being passionate and driven. It has inspired me to tap into those passions' Mathilde Braddock
All queries contact organiser Rhian Sherrington rhian@womeninsustainability.co.uk
Hosted by: