Women in Sustainability Professional Network - Newcastle Hub
Sales Have Ended
Ticket sales have ended
We're sorry but this event has now sold out. However we may get some returns so you can add your name to the wait list. Get yourself on our mailing list to hear of future WINS Newcastle Hub Events. Sign up on our website - www.womeninsustainability.co.uk
Sales Have Ended
Ticket sales have ended
We're sorry but this event has now sold out. However we may get some returns so you can add your name to the wait list. Get yourself on our mailing list to hear of future WINS Newcastle Hub Events. Sign up on our website - www.womeninsustainability.co.uk
Description
The Future of Leadership for Sustainability Part 1: What does it look like for women?
Leadership is changing.
In both theory and practice, we are witnessing a seismic shift in what effective leadership looks like fuelled by the pace of change and the complexity of the challenges faced by organisations from Fortune 100 companies to SMEs and across sectors.
What does this shift mean for women in sustainability?
What are the emerging trends and how do we respond to them as leaders seeking to bring about change in our field?
Join us to hear what some of these trends are, how we might respond in our day to day practise and to debate the opportunities and challenges.
We will be continuing our discussion around this theme at our December event based on the key issues and opportunities that arise so join us to help shape the future of WINS in the NE!
Confirmed Contributors:
Dr Joanne James, Director of Leader Development and Organisation Futures Team at Newcastle University Business School which focusses on bringing together organisations and the university in a shared ambition of supporting leaders in the changing contexts of work.
Joanne has ten years experience working in leadership development and has worked with leaders from a wide range of organisations including Northumbrian Water, Barbour International, Greggs, NHS, Local authority and uniformed services, SME's and third sector.
Prior to joining academia Joanne worked for almost 20 years in large multinational corporations including Procter and Gamble and IBM. Her experience spans manufacturing, logistics, human resource management and organisation development, with over 10 years in senior leadership roles leading organisational and culture change programmes in the UK and across Europe.

Jo Darby, Voice in the Room
Ex -Family barrister and theatre diector, now founder of 'Voice in the Room', a public speaking company that helps to confident, authentic and inspiring communicators.
plus one other tbc.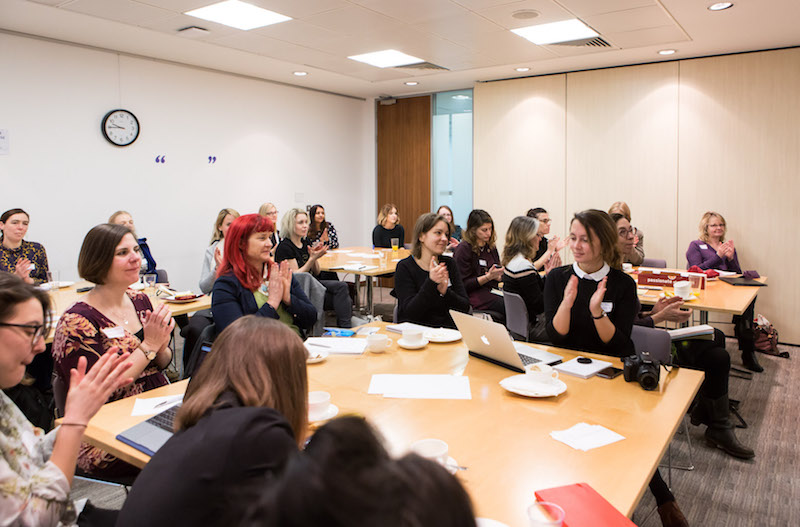 Who's it for?
Women working in sustainability at all levels and sectors.
You've been working in sustainability for a while but are looking for a change

You're new to sustainability and want to get prepared for the road ahead.

You're established in your career and wondering how you can progress or change what you do.

You've had a varied career and have wisdom to share.
What will you get from attending?
You'll come away with inspiration, energy, new insights about your own situation as well as strategies and tactics for designing your own change.
You will have the opportunity to meet and network with other like-minded women working in sustainability.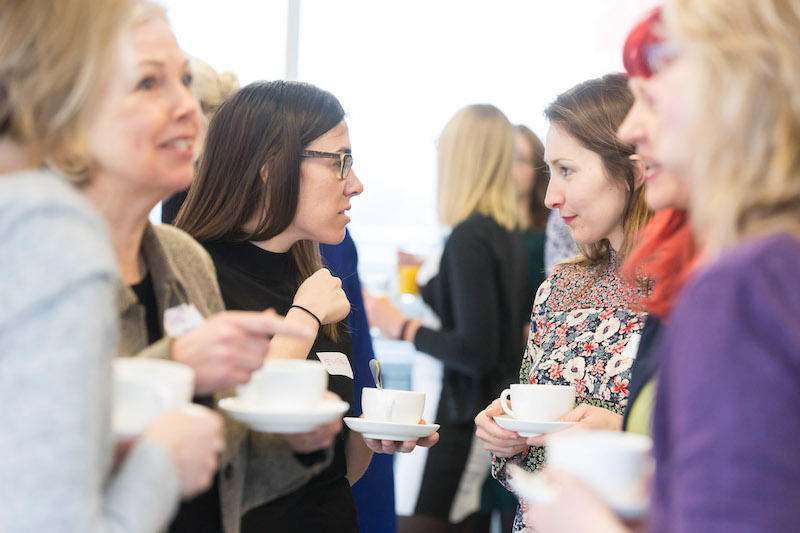 What our 'Women in Sustainability' say about our Network Hub Events:
"The WINS Network gives me a feeling of empowerment and support. How fantastic to be surounded by so many powerful, sustainable women" Rosie Williams
"The WINS Network gives me a great opportunity to conenct with like-minded women and learn great stuff!" Nicola Ainger
"The WINS Network Hub events gives me such insightful and useful tips from other professionals. Also its great to hear and share experiences and be reminded that we are all facing the same challenges!" Julie
"There is a really positive feeling - the atmosphere is so energising" Karen Press
"It was great to have a space to listen to women talk about being passionate and driven. It has inspired me to tap into those passions' Mathilde Braddock
All queries contact organiser Dr Jenny Davidson Jenny.Davidson@newcastle.ac.uk
Hosted by: