Women in Sustainability Professional Network
Sales Have Ended
Ticket sales have ended
You're all booked on! We look forward to seeing you at the Women in Sustainability Professional Network event on 14th March. 8.30 am at Smith & Williamson, Portwall Place, Portwall Lane, Bristol. In the interests of saving paper, there is no need to print this out. Your name has been added to our delegate list. On arrival at Portwall Place, ask at Main Reception to be shown up to Smith & Williamson offices on the 4th Floor. We look forward to seeing you on 14th March. Warmest regards Rhian Sherrington, Founder
Sales Have Ended
Ticket sales have ended
You're all booked on! We look forward to seeing you at the Women in Sustainability Professional Network event on 14th March. 8.30 am at Smith & Williamson, Portwall Place, Portwall Lane, Bristol. In the interests of saving paper, there is no need to print this out. Your name has been added to our delegate list. On arrival at Portwall Place, ask at Main Reception to be shown up to Smith & Williamson offices on the 4th Floor. We look forward to seeing you on 14th March. Warmest regards Rhian Sherrington, Founder
Description
Women Having Influence & Building Impact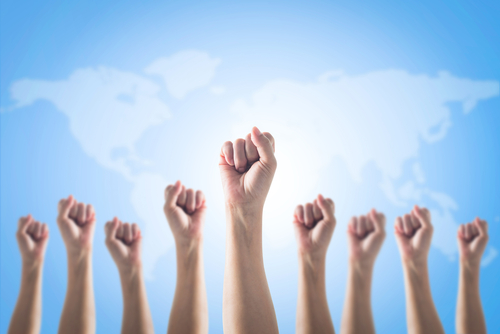 How can we have the level of influence and impact we desire in work?
What are the strategies and tools available to us?
Can anyone become an influencer or is this something only a few can do?
---
Join like-minded, values-led women from across the environmental and sustainability sectors as we explore this hot topic.
In true 'Women in Sustainability' form, expect honest conversations, inspiration and new perspectives, alongside opportunities to connect & build your relationships, as well as work on what you need in order to flourish in your career creating a sustainable world.
Joining us as contributors are Natalie Fee, TV Presenter, Author & Environmental Campaigner, City to Sea Founder,
Protecting rivers, oceans and coastlines from plastic pollution is how Natalie Fee, a TV presenter, author and environmental campaigner, aims to leave the world in better shape than she found it. As a former London headhunter, Natalie 'had it all' by the age of 21 … except happiness! So she gave up the fast life and headed off on a mission to discover what really makes us happy. Her journey led her around the world, from the Amazon jungle to a yoga studio in Southampton where she trained as a yoga teacher and became a mother. Natalie went on to work as a life coach, 'Green Parent' columnist and feng shui consultant in Glastonbury. In 2012, Bristol beckoned when Natalie's talents for TV presenting emerged and she began working for various positive media channels.
After experiencing a powerful call to protect the oceans, Natalie set up City to Sea, a non-profit organisation delivering local and national campaigns to raise awareness and provide solutions to plastic pollution. Last year they convinced all major retailers to 'switch the stick' from plastic to paper cotton buds.
Natalie is also a songwriter, poet and author of 'The Everyday Alchemist's Happiness Handbook' (Findhorn Press, 2012).
And Sarah Wight, Head of Operations & Finance at Special Places to Stay Publisher, Sawdays.
Sarah Wight, Head of Operations and Finance with Sawday's, has nearly 20 years of leading transformational change within the charitable and sustainable business sectors. Focused on delivering outcomes that balances purpose with people, Sarah began her career supporting people experiencing poverty, homelessness, and abuse. And when she found that change came far too slowly, she became a changemaker herself by leading with purpose.
Sarah moved to the UK from the United States a few years ago where she served as CEO to organisations providing refuge, housing, support, and healthcare. Sarah is also a mother to an adult daughter and two teenage boys, practices yoga and mindfulness, and takes out her stress whilst cooking for friends and family.
Sponsored by:

Hosted by:

Who is this event for?
This event is for professional women working in careers that are building a greener, healthier and happier world. If the title 'women in sustainability' feels like you, we'd love to welcome you to come along!
Women who attend come from private, public and charitable sectors; from a diverse range or organisations and companies, including resouces, waste, energy, transport, water, food, farming, communications, research, policy, campaigns, media, housing, retail, professional services, etc; from big corporates to sole traders and social entrepreneurs.