Women in Sustainability Professional Network
Description
Sustaining the Change Makers:
Finding (And Then Keeping) Life & Work In Balance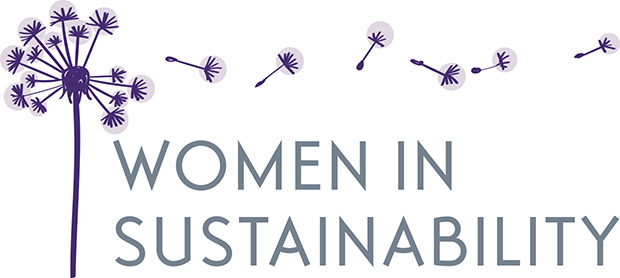 Join like-minded, values-led women from across the environmental and sustainability sectors as we explore this hot topic.
In true 'Women in Sustainability' form, expect honest conversations, inspiration and new perspectives, alongside opportunities to connect & build your relationships, as well as work on what you need in order to flourish in your career creating a sustainable world.
Joining us as a contributor is Dr Rebecca Hiscutt, Relish Well-Being

Rebecca has almost 20 years experience of working in nutrition and is passionate about helping people to feel at their best and thrive in the busy world we live in. Her company, Relish Wellbeing, provides nutrition and wellbeing consultancy to individuals and workplaces to help people discover the power of food. Rebecca has a scientific background with a doctorate in nutrition and this allows her to translate the latest nutrition research into impactful talks, resources and tools to make it as easy as possible for her clients to eat well and boost their energy, health and happiness.
Also joining is international speaker and best selling author, Nicky Marshall, Discover Your Bounce
Nicky will be taking about her programmes designed to eliminate stress and boost well being. She'll outline the 6 steps that make us lose our energy and end up stressed or unhappy and share 6 steps to reverse that process. She'll teach us some techniques we can start using straight away!
And finally, adding a few words, will be Rhian Sherrington, MSc, ACC, Choose2Flourish Coaching & Training
As well as being the founder of Women in Sustainability, Rhian is an award winning author, international speaker and Career Coach for professionals seeking to thrive, not just survive, in careers that are creating positive change.
Sponsored by:

Hosted by:

Who is this event for?
This event is for professional women working in careers that are building a greener, healthier and happier world. If the title 'women in sustainability' feels like you, we'd love to welcome you to come along!
Women who attend come from private, public and charitable sectors; from a diverse range or organisations and companies, including resouces, waste, energy, transport, water, food, farming, communications, research, policy, campaigns, media, housing, retail, professional services, etc; from big corporates to sole traders and social entrepreneurs.