Sales Have Ended
Ticket sales have ended
You're all booked on! We look forward to seeing you at the Women in Sustainability Professional Network event on 14th March. 8.30 am at Smith & Williamson, Portwall Place, Portwall Lane, Bristol. In the interests of saving paper, there is no need to print this out. Your name has been added to our delegate list. On arrival at Portwall Place, ask at Main Reception to be shown up to Smith & Williamson offices on the 4th Floor. We look forward to seeing you on 14th March. Warmest regards Rhian Sherrington, Founder
Sales Have Ended
Ticket sales have ended
You're all booked on! We look forward to seeing you at the Women in Sustainability Professional Network event on 14th March. 8.30 am at Smith & Williamson, Portwall Place, Portwall Lane, Bristol. In the interests of saving paper, there is no need to print this out. Your name has been added to our delegate list. On arrival at Portwall Place, ask at Main Reception to be shown up to Smith & Williamson offices on the 4th Floor. We look forward to seeing you on 14th March. Warmest regards Rhian Sherrington, Founder
Description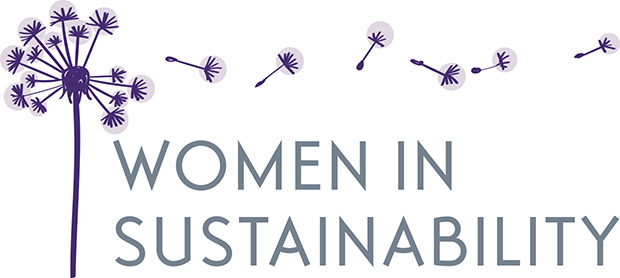 Join like-minded, values-led women and build your network of professionals from across the environmental and sustainability sectors.
In true 'Women in Sustainability' form, expect honest conversations, inspiration and new perspectives, alongside opportunities to connect & build your relationships, as well as work on what you need in order to flourish in your career creating a sustainable world.
Discission topic: Confidence and Presence
We all know we need to able to appear confident, to be confident in putting ourselves forwards in order to progress our 'green careers', but that can sometimes feel a real challenge. How can we cultivate an authentic, confident presence and use that to seize opportunities, get the job done and feel good about ourselves in the process?
Rhian's award winning book 'Alchemy for the Mind: Create Your Confident Core' offers some ideas and we'll also hearing from two fantastic contributors:
Hils Crisp - Marketing Confidence Coach
Nerves, especially when speaking or being seen, can cause you to appear un-confident and faking it doesn't work. Learn the most powerful practice to help you embody your magnetic presence and authentic confidence - at any time!
And - tbc
Sponsored by:

Hosted by:

Who is this event for?
This event is for professional women working in careers that are building a greener, healthier and happier world. If the title 'women in sustainability' feels like you, we'd love to welcome you to come along!
Women who attend come from private, public and charitable sectors; from a diverse range or organisations and companies, including resouces, waste, energy, transport, water, food, farming, communications, research, policy, campaigns, media, housing, retail, professional services, etc; from big corporates to sole traders and social entrepreneurs.