Description
VCEntrepreneurs tech event series: Women in Tech II
Organised by VCEntrepreneurs in collaboration with Grant Thornton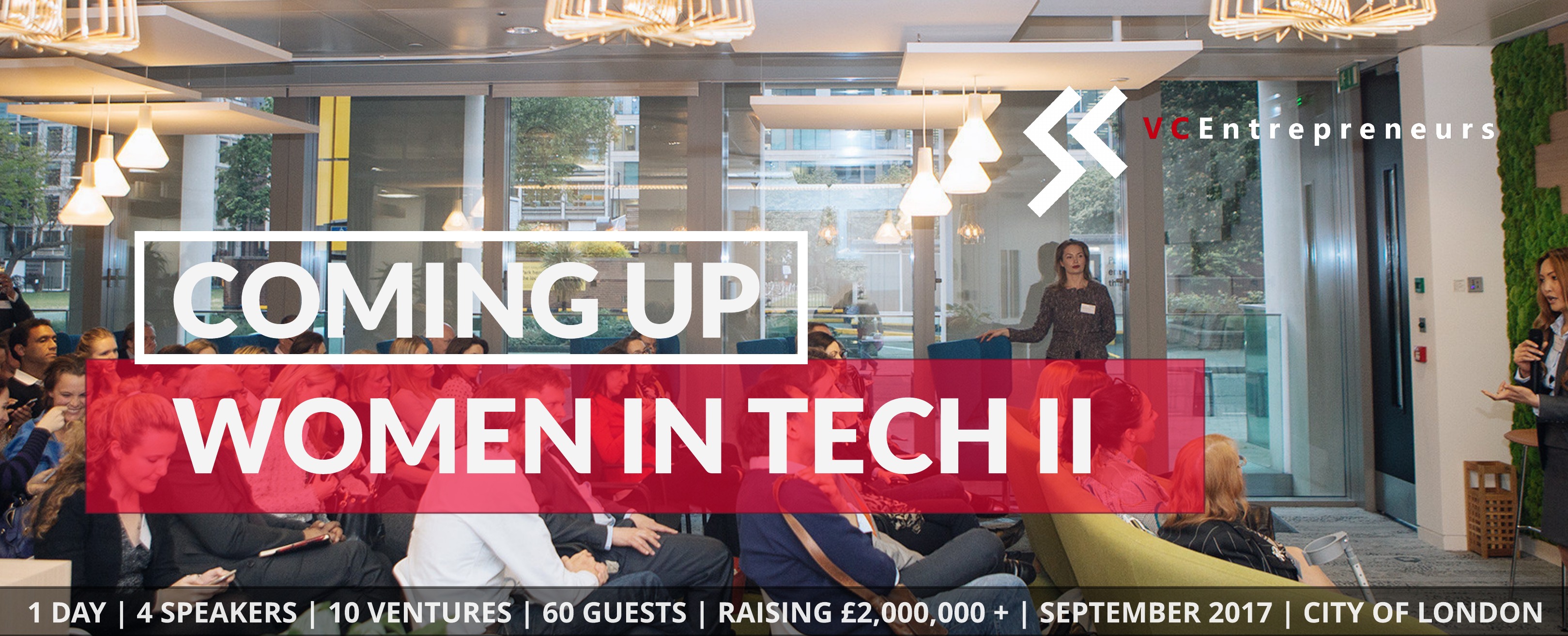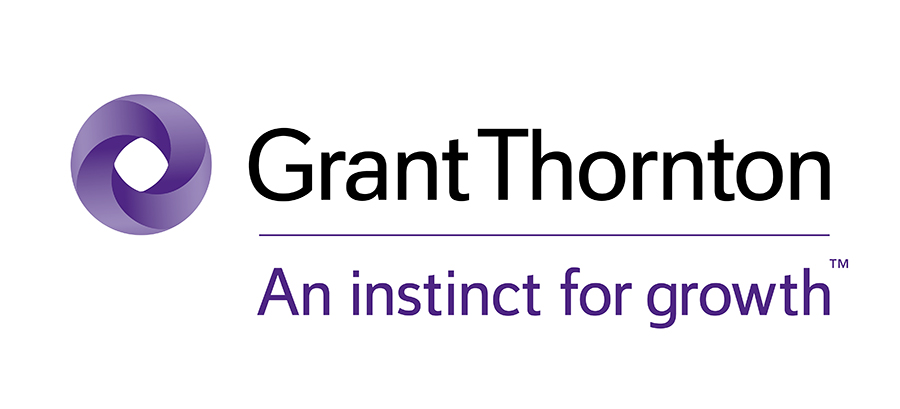 When: 17:30 Tuesday, 12 September 2017
Where: Grant Thornton Head Office, 30 Finsbury Square

Event Overview
17:30 - 18:00 Registration
Sponsored drinks and canapes networking reception.
18:00 - 19:00 Presentations
This programme will onboard 10 ventures, led by female entrepreneurs. Founders will pitch to our guests from the family offices, venture capital funds, and entrepreneurial backgrounds.
Each Founder will have 3 minutes to present, followed by Q&A session which will determine who will succeed in securing a follow-up meeting.
At the end of all presentations, our expert panel will give constructive and brutally honest feedback to each contestant.
19:00 - 19:30 Blockchain Panel Discussion
Three successful entrepreneurs and industry experts will discuss and debate most recent blockchain innovations and topic specific problems. Panellists will also give a feedback to presenting companies on their pitches.

19:30 - 20:30 Networking followed by a champagne after-party at Mont Calm Hotel.
Everyone is invited to stay for sponsored drinks and simply enjoy the rest of the evening full of opportunities. Please note that the doors will close at 21:00 hours.
Registered guests will receive an exclusive invitation to our afterparty with even more investors.

Who is attending?

Tech industry entrepreneurs, both male and female

More than 50 investors from family offices, venture capital funds, and private firms

Tech industry influencers and critics
How to apply?
Fill in the form and we will contact you to discuss the details: https://www.vcentrepreneurs.com/ventures
About VCEntrepreneurs
VCEntrepreneurs were created with the sole purpose to help start-ups get off the ground, capture and challenge change through disruptive debate and decision making.
The strength in start-up and stakeholder success is sharing entrepreneurial excellence, talent and trends, vibrant vision, innovation and investment, mesmeric motivation, laudable leadership and commendable connections.
VCEntrepreneurs exist to accelerate achievement and dynamic delivery to Win.