An online networking event for C-level/Director level female IT and digital leaders with keynote speakers.
About this event
Do you want to develop more self-confidence?
In this interactive session, you will discover how to build resilience and manage self-doubt that gives way to imposter syndrome.
Part 1: How to develop resilience and techniques to manage imposter syndrome. Delivered by Mignon Mapplebeck (MBA, B.Comm)
What are some of the myths and facts around personal resilience?
Methods and tools to develop and maintain resilience
How breathing helps calm and centre us?
What is imposter syndrome and some real-world examples?
Personal strategies to help manage self-doubt and imposter syndrome.
This session will enable us to share our experiences, learn from each other and take away tips and ideas for the future.
You will walk away from the session with:
Approaches, tools, and techniques for building personal resilience
Shared real-world experiences and examples of resilience
Strategies for overcoming self-doubt and imposter syndrome.
Part 2: Self Talk (Who Said That?) Delivered by Gwen Alison
Sometimes we think things about ourselves that we would NEVER say to someone else. It's very easy for our negative self-talk to become habitual, which can then affect all areas of our lives and prevent us from fulfilling our desired potential.
In this presentation, we will explore the effects of our negative self-talk and look at how we can start to break that cycle.
By the end of this presentation, you will:
Understand how your negative self-talk affects your physical body from a scientific perspective
Be more aware of the effects of negative thinking on your reality
Become more concussions of your negative self-talk as they come up
Learn how to transform your negative self-talk into more soothing and empowering internal narratives.
Speaker: Mignon Mapplebeck (MBA- Warwick, B.Comm Computer Science)
Mignon has over 20 years experience in the IT industry, where she started out as a business intelligence consultant and now is an interim CIO and Transformation Director in the UK. Mignon has spoken at a variety of conferences on AI, Data, Transformation and is an advocate for developing self confidence and resilience. She was also placed in the Top 3 in the UK for Women In Tech Entrepreneurship Category in 2019 and attended a prestigious awards ceremony in London.
Mignon has worked in FinTech, Financial Services, Media, Healthcare, FMCG and Retail, performing IT Due Diligence, Post-Merger Integration, Finance and IT Transformation and set up PMO Models to improve and manage portfolio performance. She is a keen exercise and mental health advocate, enjoys cycling, skiing and baking, and loves mentoring and coaching.
Speaker: Gwen Allison
Gwen became an accomplished Life Coach, Reiki Master Teacher and Meditation Coach during a successfully 20 year career as a senior IT manager within the Finance sector.
Having founded My Spiritual Butterfly in 2015, she has spent the last six years helping female professionals, leaders, and entrepreneurs heal from the past, build unshakable self-confidence and deeper self-love whilst guiding them towards their life goals.
Event Host: Caisha Sheikh
Caisha has worked within CIO search and selection for several years and is now in charge of maintaining Crimson's most senior technology partnerships. Caisha is passionate about giving senior female candidates the support they need to reach new career heights, including hosting various Women in Tech events across the UK, insightful webinars and an up and coming podcast series for the Women in Tech community.
Please note this is an online event that will be conducted via Microsoft Teams. Once you have registered the host will send you a link to the event.
Eligibility to join the event:
IT/tech leader : C Level, Director or Head of role
HR professional with an interest in technology
Please note this event is not suitable for recruiters or sales/business development professionals. Crimson reserve the right to reject individuals.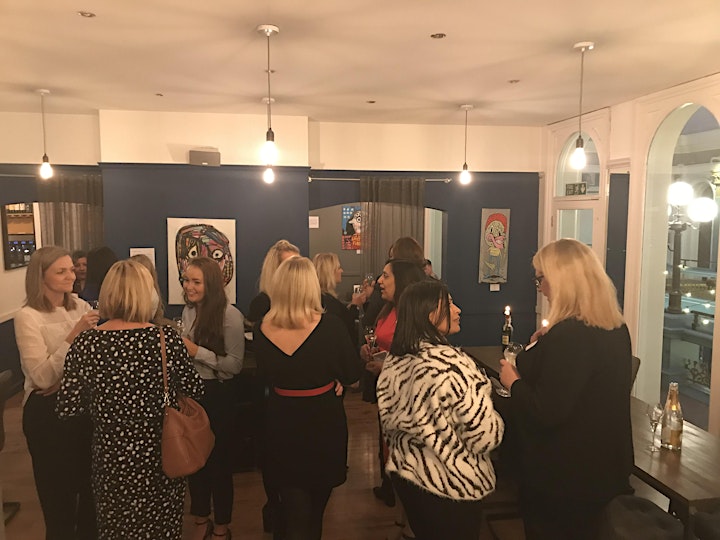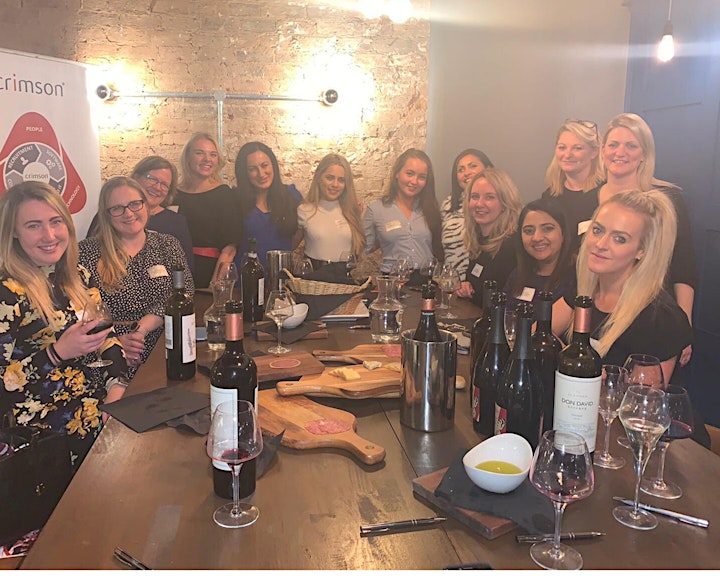 Organiser of Women in Tech Leadership: How to overcome imposter syndrome
Crimson is an IT recruitment agency that really gets technology. As an established IT solutions company, a Microsoft Gold partner, and an IT recruiter, Crimson has a better understanding than most about finding and placing hard-to-find contract and permanent IT talent.