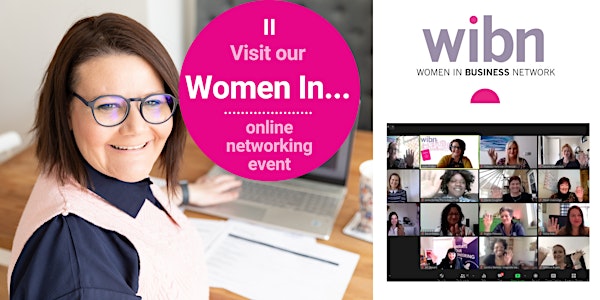 Women In...Networking Event (Health and Wellbeing)
Join us for our exclusive online networking event specifically for business owners in or working with specific industries.
About this event
Women In...Networking Sessions - connect with others in the industry to help build your connections and curate excellent relationships so you can grow your business.
***In May we are focusing on the Professional & Business Services sector ***
So are you someone that works in this sector, or wants to work with clientele in this area perhaps?
Every six weeks I run industry related events, so those from the industry can network, discuss a topic and get to know each other. This is for members and non-members of the WIBN network - all are welcome to attend!
Bring your own refreshments, connect with other like minded professionals in the comfort of your own home.
WHAT TO EXPECT AT A MEETING?
Speed Networking
An industry related topic
Group discussion via breakout rooms
ABOUT US
The Women In Business Network is the leading networking organisation for women who want to grow and drive their businesses forwards.
The WIBN one profession rule is waived for these special events.
Please note: we reserve the right to refuse entry .