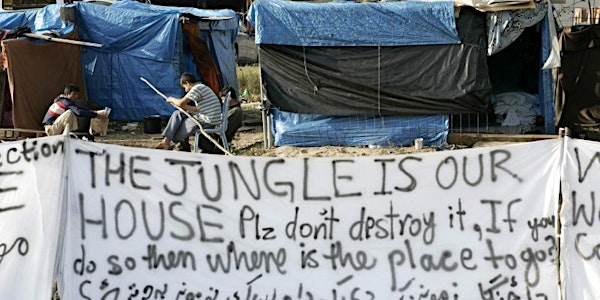 Women lead the way – volunteers' stories of their work with Help Refugees i...
Event Information
Location
Anthony Gold Solicitors
53 Tooley Street
London
SE1 2QN
United Kingdom
Description
Our speakers will be Amelia Burr, Lally Mergler and Josie Naughton.
Amelia coordinated food distribution in the Calais jungle and is now working for the refugee info bus team in Greece to disseminate asylum advice to refugees.
Lally helped to run the unofficial women and children's centre in the Calais jungle and has more recently been supporting refugee families in Athens.
Josie is the co-founder of Help Refugees, an aid organisation providing emergency aid and vital services where governmental and other non-governmental cannot or will not go. Josie is leading on Help Refugees' legal battle to ensure unaccompanied minors are offered sanctuary in the UK under the Dublin III Regulation.
Women are leading the way in the grass roots movement to give basic human necessities to thousands of refugees who are without food, clothing and access to legal advice.
After the discussion please join us for drinks and nibbles
Thursday 13 July 2017
7pm to 9pm
at Anthony Gold Solicitors, The Counting House, 53 Tooley Street, London, SE1 2QN
NEAREST TUBE : LONDON BRIDGE
Tickets are £5 for members and non-members
Enquiries to Linda on 07760 272809 or awslondon1@gmail.com
100% of ticket sales go to Help Refugees.
There will also be donation buckets available on the night so please give what you can.
Date and time
Location
Anthony Gold Solicitors
53 Tooley Street
London
SE1 2QN
United Kingdom