Description
NatWest Business Growth Enablers in partnership with Impact HUB Islington and Koreo's Good Women would like to invite you to an event showing women in all types of business, big and small, who embed a positive social purpose in their work.
We will be discussing the impact of the UNs Sustainable Development Goals on the business world today and in the future, as well as how businesses address these goals or embed purpose while still making a profit.
__________________________________________________________________________________________
Speakers
Rachel Whale, CEO & Founder, Koreo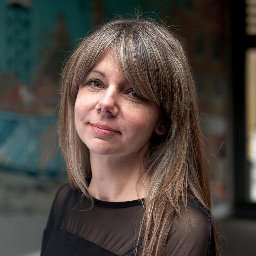 CEO & Founder of Koreo a talent development consultancy and incubator dedicated to social change. Rachel has spent 25 years working in civil society in the UK & internationally and believes the solution to society's problems will come from our ability to attract, develop, connect and celebrate talented people who want to create purpose through their day job. Rachel wants to make social purpose business as usual in all organisations by innovating new approaches to talent acquisition, development and progression.
Rachel has thematic knowledge in the fields of mental health, poverty, housing, criminal justice & women's economic empowerment. Koreo's consultancy and programmatic work has involved working with some amazing organisations including the BBC, Barclays, SAB Miller, Tate Britain, NSPCC, Mind, AGE UK, Marie Stopes International, Care International, Unicef, The Cabinet Office, DFiD, Unilever, DigitasLBI, Grant Thornton & PWC.
As a social entrepreneur and activist Rachel has founded the graduate programme for the non profit sector in the UK Charityworks, Change100 a career acceleration programme for disabled young people across the UK that seeks to diversify workforces in all sectors and Good Women the network for women everywhere interested in social change. She is currently working on translating the UN Global Goals into a UK context and convening new cross sector networks of employers to mobilise action through their people.
Tracy Thomson, Loans Officer Social & Community Capital, NatWest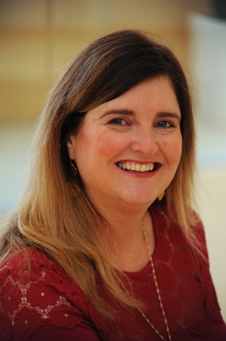 Tracy joined the Royal Bank of Scotland in 1988. She has a background in Retail Banking as a Customer Service Office, Customer Adviser and Branch Manager and more recently as a Relationship Manager in Business Banking supporting various businesses, charities and social sector organisations within the Edinburgh and Lothians area. Tracy joined the team in September 2015 as a Social & Community Capital Loans Officer supporting Charities and Social Enterprises who find it difficult to get sufficient mainstream finance
NatWest Social & Community Capital
NatWest Social & Community Capital offers a helping hand to social ventures looking to scale, through loans between £30,000 and £750,000, provided with flexible terms and business support.
NatWest has been the leading financial services supporter and champion of the UK community finance sector for over 20 years, and is the only bank in the UK to have set up a specialist fund to lend to viable community businesses that are unable to obtain funding from mainstream banks. Our ambition is to enable social enterprises to make a positive impact in UK communities and increase the size and strength of this important sector of the UK economy.
Denise Holle, Investment Director, Numbers for Good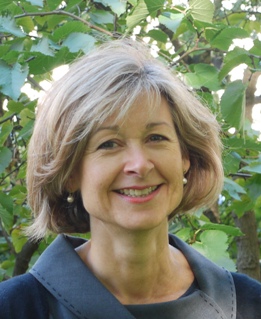 Denise is an experienced finance professional with a twenty year track record in development banking, investment banking and social investment. She is a financial institutions specialist, who advised governments, investors and bank executive teams and boards on strategy and investments for the World Bank and Merrill Lynch. Moving into social investment in 2007, Denise managed the Breakthrough venture philanthropy fund for three years. She subsequently worked and volunteered in delivery and operations roles with several youth charities, until joining Numbers for Good in 2015, where she advises VCSEs on business planning, investment raising and structuring.
Meryam Omi, Head of Sustainability & Responsibility Investment Strategy, Legal & General IM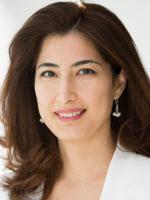 Meryam is responsible for engaging on sustainability themes globally and development of responsible investment product solutions. She leads on the project to integrate environmental, social and governance (ESG) aspects into the fundamental research of mainstream funds and to carry out sector/theme specific engagements on key sustainability topics, such as climate change, water and corporate tax policy.
Meryam has over 12 years of investment experience in asset management companies, starting her career as a business proposal writer for fixed income funds. She joined LGIM in 2008 to set up a business proposal team and project managed various marketing and sales initiatives across a wide range of products and capabilities. After completing an MSc in Environmental Decision Making, she joined the Corporate Governance team in 2010 to establish the engagement programme on environmental and social topics as LGIM signed up to the UN Principles of Responsible Investment and the UK Stewardship Code.
She is on the board of Institutional Investor Group on Climate Change and an advisory board of Finance Dialogue on Climate Change and Environmental Risk and Energy Unlocked.
You will also have the opportunity to meet other amazing Women in Business who are dedicated to Social Impact, so bring plenty of business cards!!
We look forward to welcoming you there!!
__________________________________________________________________________________________