A workshop for women with a passion to see all the women in your church deeply rooted in the Bible and becoming devoted followers of Jesus
About this event
Do you want to see women built up in their faith for Jesus?
We know that God has a work for us to do but often we don't feel equipped or know where to start. On Sat the 23rd of October we hope that women who have a heart for other women will come along and listen to Connie and others as they share both why and how we can each do our part to encourage our sisters in Christ.
The IWC committee are praying that this day will be a spark that will lead women all over our country to reach out to the the younger and older women around them to see them rooted and build up in Christ.
So why not get the women in your church together and plan to attend? - Get those women both in the official women's ministry roles and those in the unofficial roles - who are good at phoning around, praying for others or taking them out for a coffee. Bring them to this important day of looking in God's word to see what he is calling us each of us ladies to do.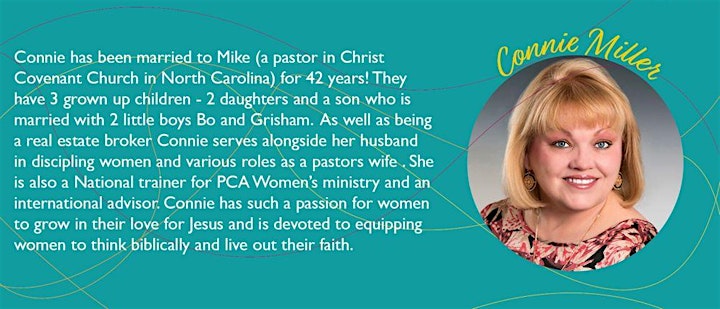 Connie Miller will share 3 talks interspersed with interviews and examples of how women can encourage other women.