Description
Women on Top (Of Their Game) – is an exclusive one-day event in London to empower, support and show women the way to success by providing practical solutions for early-stage entrepreneurs.

This event is all about showcasing what is possible with a supportive network and the power that comes from women get together to motivate, inspire and educate one another.
Presented by Women in Business Club, an international community of entrepreneurial women, who have all achieved incredible things by taking action, Women on Top (Of Their Game) is for women who want to achieve success.

Are you feeling stuck or overwhelmed? Do you feel as if you are putting in hours and hours of effort, but not achieving results? Perhaps you have a fantastic product but no business background and need some clear strategies to grow your business? Or you're struggling with self-belief and lack the confidence to take your business to the next level?


This event is a place where you can learn how to overcome that fear and grow your confidence along with practical tips on how to expand your business and take it to the next level of success.
Our line-up of international business experts and speakers, will be bringing a wealth of experience and knowledge to educate, inspire and help you take that next big step.
In just one day you will get to meet women from all walks of life who are passionate about sharing their message, making a difference and empowering women just like you.
This is our time to be the WOMEN ON TOP of our game, to have our voice, to take action and become successful leaders. The time is now to come together, learn, share experiences and take action.

Not only will you have the opportunity to learn all things running, growing and soaring to the top in business, you will also have the chance to take some time out for some much-needed self-care in our dedicated experience room. Here you can indulge with a mini makeover, skin or style consultations, meet other women doing incredible things and SO much more!
So get ready for a full day of expert-delivered knowledge, networking with like-minded women and most importantly FUN!

This event is a fantastic opportunity to meet some incredible experts, but also to see some amazing first-time speakers sharing the stage with industry experts and award-winning international speakers.


Come and be inspired, learn new skills, connect with stories of other women doing amazing things. Make new friends. Discuss important issues affecting us women in business. Join the conversation and make an impact.
WOMEN ON TOP is one event you do not want to miss!
Grab your tickets before they sell out, we are limited to only 100 seats!

The evening will close with networking and delicious cocktails crafted by the most incredible drink mixologists and served by professional waiters. We promise that you will be spoiled rotten during our event. How does it get any better than that?

Every attendee will also receive a goodie bag worth £100, plus food and drinks included in the ticket price.

Premium Ticket holders (£149) will receive front row seats, access to exclusive Speakers Lounge, a 20-minute consultation with one of our experts and a goodie bag worth £150.

Women in Business Club members get an exclusive discount price at £49 (more details how to access discounted tickets, in your member dashboard) - to find out more about how you too can be a member and enjoy discounts and other perks, visit www.womeninbusiness.online
Event Schedule:
9.30am - Breakfast Networking - coffee and pastries
10.30am - A line up of Women To Watch Speakers
11.45am - Kick-Ass Women Experts Panel
12.30pm - Lunch (provided), Networking, Experience Room
1.30pm - Afternoon Speakers
3pm - Networking Break (Sweet Treats)
3.30 pm - Headline Speakers
5 -6.30pm - Drinks & Networking
Speakers Line-up:

Headline Speakers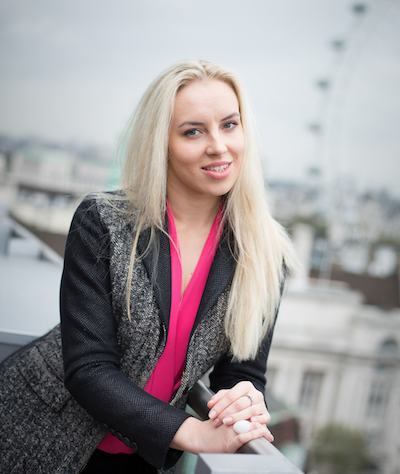 Event host Raimonda Jankunaite
Entrepreneur, Mentor and founder of Women in Business club. With an education background in Business BA (Hons) and Law School, Raimonda has a track record in building successful businesses. She has first-hand experienced the struggles of running own business in heavily male-dominated industries. Raimonda has 4 years of experience in business finance and has raised millions of pounds for technology-based businesses and helped many others with her crowdfunding skills as a result of setting up her own crowdfunding platform in 2016.
Raimonda began hosting events for women as a passion project that has quickly turned into a strong international community of women. Attracting female entrepreneurs and speakers from all over the world. The Women in Business community has since been growing from strength to strength, and just within 6 months attracting over 27k followers on social media. Showing that there is a huge demand for more organisations such as Women in Business club, that supports and empowers women.
Raimonda shares her expertise through virtual workshops within the Member's Club as well as offering online training and mentoring programmes.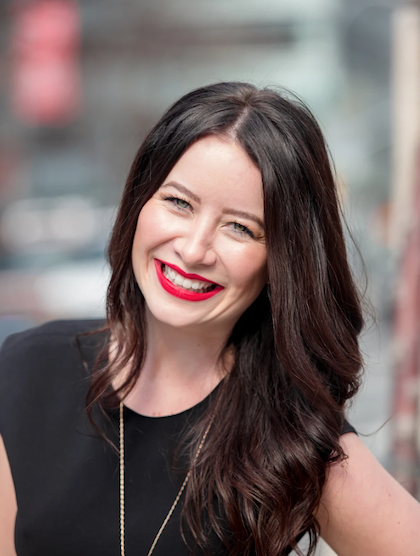 Step Into Your Power as a Woman of Influence
Tara Bradford is a Publicity Strategist, Reputation Designer, and Communications Expert from New York City.
She incorporates her background in cognitive neuroscience, biochemistry, psychology principles, emotional intelligence, and neurolinguistics to help individuals develop their message into something that is bigger than them, something that is changing the world. Tara has worked with anyone from startup founders to Fortune 500 executives to help them become the face of their companies, increase their visibility, take ownership of their influence so it can be used to make a difference, and build credibility online.
She is an International Speaker on topics that address diversity & inclusion and female empowerment and she sits on the Executive Board of a division of the American Stroke Association. Her work has been featured in Forbes, HuffPost, Thrive Global, Bustle and more!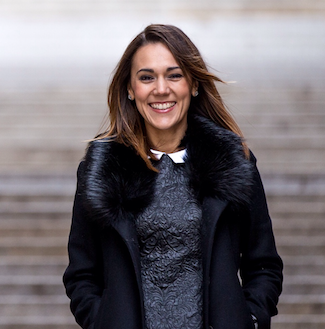 Using style & image to position yourself and set yourself apart from the competition
Veronika Nemeth is the founder of The Stylish Female Society - an online hub to empower female entrepreneurs to level up their style, gain confidence and be the best version of themselves. She a certified Image Consultant and runs a successful style coaching business online from her home office in Milan, Italy.
She's an expert in helping women find their true and authentic style and build a soul-based personal brand that's aligned with their purpose and their personality. She's passionate about empowering women to feel worthy and deserving of looking after themselves and she finds great joy in building communities.
She has helped numerous female business owners accelerate their careers by creating a powerful professional image. She believes in the power of personal style and considers fashion a "creative marketing tool" for designing your own unique personal brand. She is a creative visionary who's always up for new challenges and exciting ways to serve her clients and her community. In her free time she likes to travel, discover new places and learn about new cultures and languages.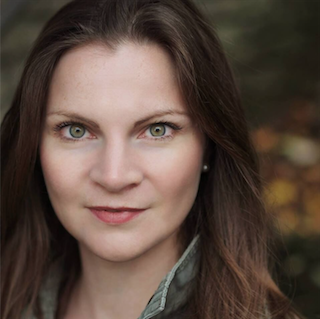 Overcoming fear of success
Anna Parker-Naples is a Success Coach, award-winning Entrepreneur and British Voice Actor. After her third child, she was told she would never walk again. Broken, low and depressed, she decided to try some Mindset tools to help her cope. It led to an astonishing recovery and gave Anna the courage to go after a career as a Voice Actor.
Within five years she was a regular on the red carpets in Hollywood as a celebrated performer in her niche industry. Realising that her story was so powerful, Anna used her mindset knowledge to inspire other people, and launched Inspiring Mummy Club, later Inspiring Success Club. She speaks at events on platforms which include Ruby Wax, Paul McKenna & Joe Wickes, and was awarded a prestigious Inspiration Award for her work, alongside fellow winners Rio Ferdinand, Adele and Holly Willoughby.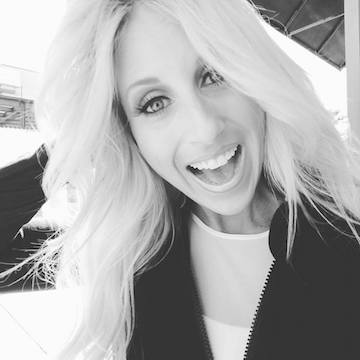 Your Voice Will Move Mountains - Speak, Girl, Speak
Sheree Trask (San Diego) is a Content Creator, Empowerment Speaker, seasoned Ghostwriter and the Founder & Host of the unfiltered podcast, Soulfcked. She works with female entrepreneurs and conscious brands to bring their vision to voice in an effort to empower the world.
She's also Certified as a Yoga Instructor and Holistic Health Coach, and carries a fierce determination to create space for everyone to be truly seen and heard, as they are. She's spent 14+ years studying the mind-body connection and empowering women to feel safe in their body's.
With a knack for words, a passion for empowering others to take ownership of their lives and a strong belief in personal growth and exploration, Sheree is on a mission to help transform the hearts and minds of humanity so that together, we can raise the collective consciousness of our world and truly be free to live unapologetically out loud.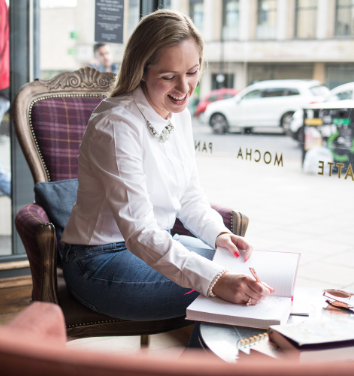 Sexy, Successful Strategies To Stand Out Online
Katie Colella is an award-winning business mentor working with women starting out in the online world of business. She has started and run various businesses both online and offline, in product and service based, so has been around in the business world for some time.
She works with women in business who are looking for help with 'all the things' they feel they need to do in order to succeed in business and helps rid them of the overwhelm that many of us feel, filling in their tech and mindset gaps.
She is a no.1 best selling co-author after sharing her story earlier this year.
She is also a sales funnel strategist and is passionate about sales funnels helping women in business. She offers a 'done for you' service as well as a step by step 1:1 sales funnel mentoring service, sharing her skills & knowledge every step of the way.

Kick-Ass Women Panel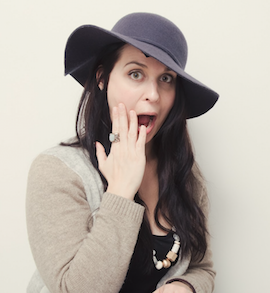 Adina Kroll is the Author of "F*ck the Corner Office" & Business Coach with over 7 years of industry experience in sales. She turned her life from boring IT job to becoming a life coach and finding her purpose to help women charge their worth, master their sales pitch, fill their calendar paying clients and helps them make business their bitch!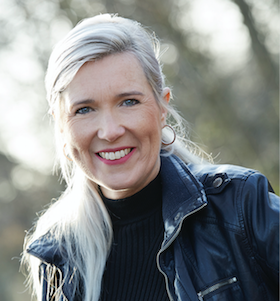 Yvonne Dam is an online life and career coach. She left the corporate world as she felt, she was always falling short of something and letting people down. Mainly herself in hindsight. This all changed when Yvonne started choosing and doing what made her happy - she felt liberated. Yvonne had more time, money and freedom. This gift of fully embracing life and feeling like you have and can have it all, is what she offers you. She helps you to kick-start your dream and fully embrace your life and career.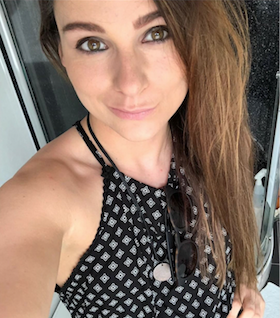 Katie Tippings is a SAP Lead Cross Functional Consultant. She decided not one area or industry would be enough. She's worked in Functional areas Finance, Tax Revenue Management, Collections Management, Procure to Pay, Sales & Distribution, Quality Management and Data Migration. Within Aerospace, Public Sector, Manufacturing and Satellites. In a male-dominated industry, she has a passion to show more women that tech is the career path for them! She decided that she would create the path of doing both... pursuing her passion in health and being a boss.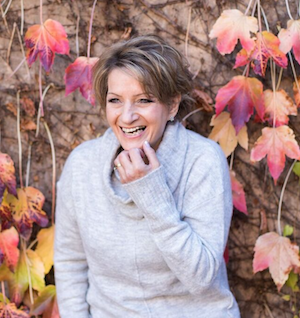 Denise Mortimer is one of the first Master Positive Psychologists in the UK. She is also a Master Practitioner of Neuro-Linguistic Programming, Best Selling Author and was featured in Forbes as a 'Female Entrepreneur to watch in 2018'. Originally from New York, she has lived in the UK since 1985. She reinvents herself every few years and you can currently find her mentoring other women to break through self-imposed barriers and build their coaching businesses.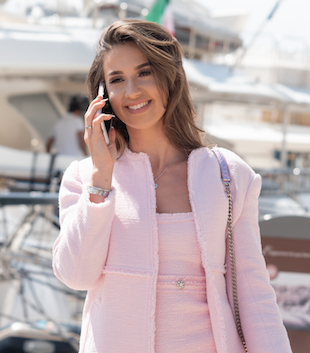 Izabella Levey is the go-to Success Coach for service-based entrepreneurs who are ready to make 6+ figures & experience the ultimate uplevel. A true believer that ALL women deserve to live out their true desires, she specializes in mentoring women worldwide how to build a freedom-based business & live a luxurious laptop lifestyle, so they can work from wherever, whenever.

Izabella specifically helps clients prime their mind for success & provides a signature step-by-step business strategy–all whilst jet-setting around the globe on her own terms.

Dubbed "New Women in Business 2018", Izabella's own success story started in September 2017, when she locked down 17 fabulous clients her first month in business (yeah, she's that type of woman). Izabella went from charging £25per/hour to multi 6 figures in her first year in business - did we mention she is only 22?!

Today, Izabella continues to book out high-end coaching programmes by sharing her "success secrets" with other ambitious women, so they, too, can hit those high figures & create their own success.
Women to Watch Speakers :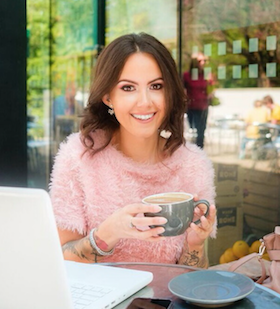 Mindfulness and Manifestation: The Importance of a Positive Mindset
Esther McCann is a Life Coach based in Bristol, UK. Esther became drawn to Mindfulness and Manifestation following a divorce. These practices changed her life and she decided she wanted to share her newfound knowledge with others. Her coaching aims to empower and motivate individuals to take action on their personal development journey.
Esther believes that "Mindset is Everything" and it can enable anyone to make powerful changes in any area of their life. Esther has Diplomas in Life Coaching, Mindfulness, Law of Attraction and holds Silver membership with the International Alliance of Holistic Therapists. When Esther isn't working, she is having fun raising her 6-year-old daughter Ripley, teaching her to take over the world.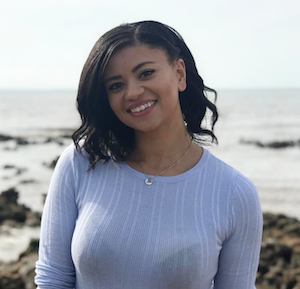 Be you and be unstoppable
Abbie Robinson is a Life and Mindset Coach based in Sheffield, UK. Abbie graduated university with a degree in Psychology and has always had a passion for helping others.
She became a coach because she wants to empower women to get out of their own way and make the changes they need to in order to live the life they desire! Since starting her entrepreneurial journey, Abbie has had to overcome barriers and dig deep into certain issues in order to self-develop.
Abbie believes that once you can accept the WHY, you can focus on the HOW. She is dedicated to helping women realise their potential and beat their limiting beliefs!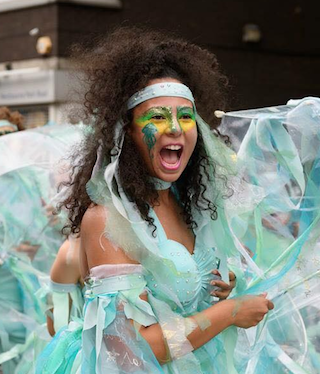 From invisible to unstoppable: the power of self belief
Yasmina Hedhli is a senior leader turned Lifestyle Strategist and a Mentor. Having built a successful career in the education and charity sectors, Yasmina now empowers high achievers to create more exciting, purpose-filled lives. After leaving school with no qualifications due to a chronic illness, Yasmina went on to achieve a first class masters degree and in her 20s was leading teams, running departments and managing a multi-million-pound budget. Facing so many obstacles in her youth gave Yasmina a passion for empowering people to reach their full potential. She believes anything is possible with the right mindset.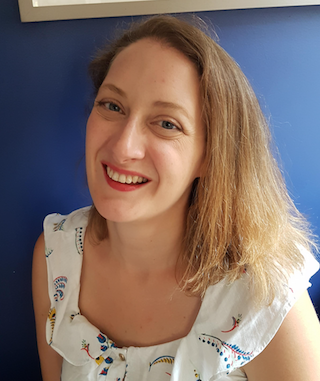 Why having a disabled child made me launch a new career
Helen Diplock has had a long and successful career in policy development and design, realising solutions to climate change, environment, and farming productivity. An experienced team leader, policy advisor, and job-sharer. In 2016, Helen had her second daughter Rosie. Rosie has Down's Syndrome and congenital heart disease. This experience and change in circumstance spurred Helen to set up her own web design business.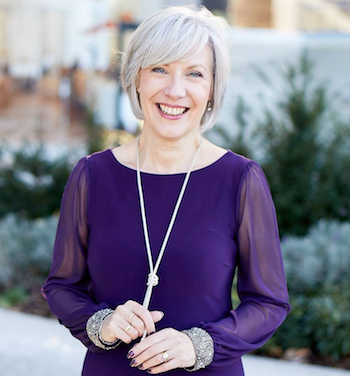 How to become the number one choice for your clients.
Helen Willsher has over 30 years experience in the beauty industry and ran her own award-winning salons for over 16 years, creating a six-figure business. She knows how to give her clients the BEST experience to keep them coming back and get them telling others about her!
Helen is the pair of eagle eyes needed by elite, big vision businesswomen who are passionate and driven. Her attention to the details builds quality relationships, that will have your existing clients feeling like they couldn't possibly go anywhere else - making it impossible for your competitors to compete.
Sponsors:
Dash concept - ::Dash is an exciting Event Management || Mobile Bar Hire company, specialising in bespoke cocktail making and attentive services, provided by experts within the hospitality industry.
Desh will be providing us with customised cocktail menus, served by experienced staff, to deliver high-quality experience that our attendees deserve.

Blooms & Candy - Flower and gifts delivery service in London - making our event beautiful with flower decorations and sweet treat candy display.

More sponsors to be announced soon!
Event Venue: FORA - 180 Borough High St, London SE1 1LB - Closest stations: Borough & London Bridge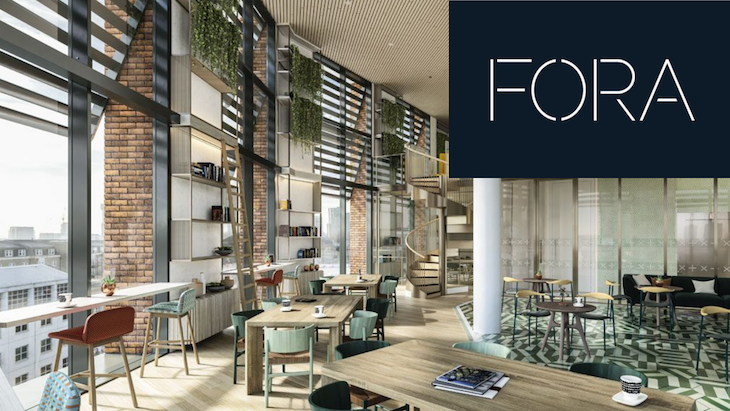 Disclaimer:
Please note that photographs and footage will be taken throughout Women on Top (of their game) event. These may be used by the Women in Business club for marketing and publicity, on our website and in social
media or in any third party publication. Please contact us in advance if you have any concerns or if you wish to be exempted from this activity.